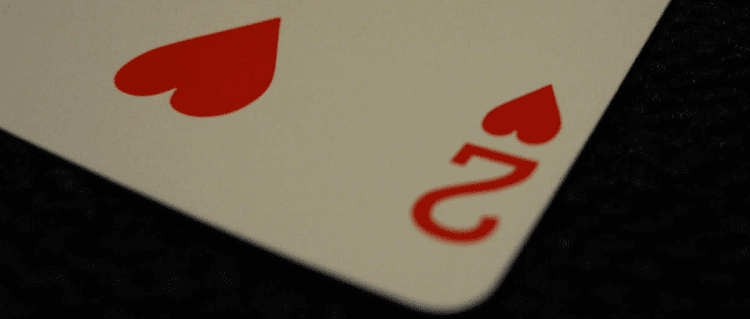 Update: We still stand by this advice on how to date an over-achieving, busy guy, but you may also want to check out our more recent discussions on love, including dating advice for career-driven women and our recent discussion on whether there is an alpha and a beta in your relationship.
Reader S has a great question about dating an equally over-achieving guy…
I know you recently did a post on dating someone making less money/having more time, and I really enjoyed it. But I also think some of us have an entirely different problem where we date someone who is equally ambitious and busy. First of all, it's difficult to develop a meaningful relationship when both of you are working 60-100 hours as week on a consistent basis. Add to that (and you mentioned this earlier about yourself), a lot of us get really competitive with our significant others about our careers. My SO and I are both in the legal field and want to practice the same kind of law in the same city. Our resumes mirror each other's in a lot of ways, and I can't help but feel the tension sometimes. We recently talked about a job for which we both wanted to apply, and that conversation didn't really go well. I almost wish one of us could find a different area of practice, but I don't think either of us should make that sacrifice. I'm guessing there are other readers out there that feel this way, especially when both people are working in the same field, firm, company, etc. How do we deal with this competitive nature so that it doesn't destruct an otherwise perfectly good relationship? And are some people just too competitive that they might as well find someone in a different field of work?
I'm curious to see what the readers say here, because I never had great experiences dating guys who were as busy as I was. I will say, though, that in that class — the high-achieving man — it was easiest to recognize when someone had decided it was Time to Get Married because they were much more intense on a first date, and much more direct when they weren't interested (which actually was appreciated). (As always, apologies in advance for every time I say "he" or "the guy" — I really just mean the person you're dating.) (Pictured: Two of Hearts, originally uploaded to Flickr by Scott5114.)
For my $.02, different stages of the relationship will look different.
In the beginning, I think you should look for a person (or take a suitor more seriously) where there's a level of constant attention. I would hope for a text message or email every few days, and a date with a real connection — not just an activity like a movie — once or twice a week, or serious apologies when he's legitimately too busy. This can get tricky, because I always found that "I'm super busy right now" was the nicest way to brush someone off (or be brushed off), but the Over-Achieving Guy can also legitimately get super busy. The difference, in my opinion: the guy who's really busy will continue to text or email you little jokes or things like that, and continue to show interest in your life — the guy who's "too busy" will disappear off the face of the Earth. Maybe he'll resurface down the road, but I'd look for a real change in his behavior before I let myself seriously fall for him (or get exclusive).
As things get more serious, gauge the level of respect. The problem that I always had with dating someone equally ambitious and competitive is that you will both always be competing, unless you're in different fields. So seriously pay attention to this: Do you respect him? Does he respect you? Opinions, careers, ambitions — none of these should elicit an eyeroll. Does he think his career is more important than yours? If he does, and you agree, then great… but know yourself well enough to know if you really agree with that. Similarly, your time is just as important as his — both in a micro sense (he's an hour late for the homemade dinner you prepared because he had to work) as well as a macro sense (in terms of your own sense of timing re: marriage, kids, moves, etc.).
Once you're "together," you have to make the relationship a priority. Schedule dates outside the house regularly, and put your smartphones and Blackberries away during at least 95% of the date.
It's important to recognize that there are different levels of togetherness, and not every long-term boyfriend or girlfriend will be a true partner. I think you really need to assess what level the partnership is at before you make decisions or operating assumptions that will affect your career (or your finances, for that matter). Regarding the job competitiveness: Let's assume, for the sake of argument, that your resumes, your interpersonal skills, and your personalities are 100% the same — and so no one has a hobby or area of study that helps them bond with the interviewer better. Let's also assume that conditions on the day of the interview are identical and, thus, neither you nor the interviewer is in a bad mood because of the weather or some personal trouble. Oh, and let's also assume that we all play on an absolutely level playing field, and the interviewer doesn't have a preference between hiring a woman and a man. Big, huge assumptions, yes? Even if this Bizarro World is true, you and your partner can still approach these amazing job opportunities (which of course will come along frequently) in the following ways:
If you are true partners, take a team mentality when it comes to your careers. If there's an amazing job offer, if either of you gets it, doors will open. If YOU get it, he'll be better positioned to hear about new jobs in the same Amazing Field, and to network with others. If your partner gets it, you'll benefit.
If you're not quite at the "true partnership" stage of things, just don't talk about it. I think there's a difference between telling your boyfriend or girlfriend, "I'm going to hunt for a new job now" versus telling him or her every little job that you hear about. One of the first pieces of career advice I got, years ago, was from a friend's Overachieving Mom, who told me, "Never tell your friends about jobs you're applying for. Don't hide it, but don't offer it up either — afterward, if you get the job or don't, mention it then. No point in adding to your own competition!"
I stand by a lot of my tips in the other post, as well — a relationship is nothing without similar lifestyles, and compatible attitudes towards finance. Particularly, you should make sure that your 10-year plans are compatible: for example, if either of you plan/hope-to off-ramp (or have your partner off-ramp) when kids enter the picture, that is something that should be discussed now.
Finally: I just asked a friend who just got engaged to an over-achieving, busy guy (albeit in a different field), for her advice for reader S. She said:
I would say yes, make each other a priority, respect each other's time. But also respect each other's career. Understand that at certain times, each of your careers will be at pivotal/high-stress points, and recognize that you need to be extra-supportive at those times. Sometimes your career will be up/down, and sometimes his will — it's all cyclical. Rather than being competitive, try to see his successes as your successes as well. Appreciate and support his career and his successes, and those favors & support will be returned. Build each other up. Not always, but often the happier/more satisfied a person is in his/her career, the happier he/she will be in the relationship, so be supportive. [For two people in the same field,] I guess they could try to support each other and build each other up, and to transfer that competitive energy to something else. Or just look to Mary Matlin and James Carville or the Clintons for inspiration!
Readers, what are your opinions re: dating someone as ambitious and over-achieving as you are? Any tips?