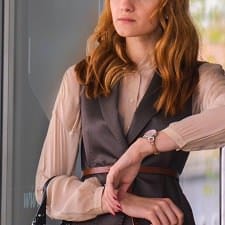 2017 Update: We still stand by this advice on what to do when you're held back because you're too good at your current job, but you may also want to check out this more recent discussion of how to find sponsors at work. 
Have you ever been denied a promotion because you were too good at your current job? Reader N suspects she's been held back because she's too good, and wonders what she can do about it.
I just read your article "Getting the Work You Want" and I wanted to ask a follow up question. I've found myself in a position of getting passed over for moving into a complex litigation team, despite having openly expressed my interest, and my superior agreeing that I would be better used in that area. (I've had this reinforced by rave reviews for my senior attorneys and from fellow co-workers who I've helped out.)

From what I can tell, it seems that my superiors (and theirs) place more value in the fact that I can manage my workload and

simultaneously back up three to four people at a time. I've backed up coworkers in the complex team, too, but as for moving up with them permanently… nothing.

So what's a girl to do when I have spoken up and asked… and nothing happens? Have I shot myself in the foot by having quality and quantity? Should I just take the rave reviews and recommendations and look for work elsewhere? What should I do when I'm held back because I'm too good?
Fabulous question. There are a million reasons why people don't get jobs and promotions — including not being right for them. That said, something I've seen happen is when a boss keeps a "good worker" in the trenches because his or her own life is made so much easier by the worker. The boss knows the job will get done, and done well. He or she doesn't have to hire or train anyone new. It's great! For the boss, that is. For the worker (which may be Reader N, here) you don't grow at all — and your boss holds you back because you're too good. For a particularly selfish boss, he or she may also try to restrain you from working with other people, give you lackluster reviews or recommendations to keep you with them, and maybe even talk down to you to make you question whether or not you "deserve" better than your current job. (Pictured: Held back, originally uploaded to Flickr by Matthew Wilkinson.)
This is one of the reasons why it's so important to be the master of your own career. You need to be the one constantly assessing where you are — and speaking up until you get to where you should be, even if that makes you feel pushy. If you do find yourself in a situation where a boss is holding you back, in my opinion, there isn't much you can do about it beyond getting away from the the toxic personality. And if that means taking a new job, so be it.
However, I would give every boss the benefit of the doubt — once. For example, here, Reader N says "from what I can tell" — N, have you spoken to your superiors about why you didn't get moved to the area you wanted? This is a 100% valid question. Approach it with a learning mindset — be as far from "entitled" as you can be. Frustrated is fine — exacerbated even — but be careful about crossing into "angry and emotional." Sit down with your superiors, show the different ways that you made your preference known, the positive feedback you got, and then express your confusion over the lack of movement that followed. I'd also ask when you can next expect to be moved to your preferred area.
Once you have their official answer, look at it objectively. Maybe you were lacking a certain skill. Maybe Person X had more of the skills needed. Maybe they wanted to keep you in your current department until a particular big project finished. Maybe a more formal process is required for a move like the one you want. Whatever they say, try to make sense of it. It's still fair for you to get angry, and it's still fair for you to look for a new job — but it's also fair to say "Oh, that's what happened," and then sit tight until the next window of opportunity arrives.
Readers, have you ever been held back because you were too good at your current job? What did you do about it? What is your general approach if you don't get a promotion you've lobbied for?
Social media picture credit: Stencil.