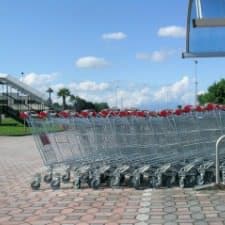 Do you ever choose to boycott companies due to their political contributions, religious values, or business practices? When a corporation steps into political or religious debates, it usually makes headlines and often faces significant negative consequences; companies like Ben & Jerry's are the rare exception. Here are a few examples that led customers to boycott companies taking a stand:
1. In September 2012, the evangelical Christian owners of Hobby Lobby filed a lawsuit contesting the Affordable Care Act's requirement that employers pay for emergency contraception. The issue was resolved in June 2014 with a 5-4 Supreme Court decision stating that the ACA violated the Religious Freedom Restoration Act by requiring "closely held" private corporations to cover certain forms of birth control in their health care plans. Some customers said they'd shop at Hobby Lobby more often; others said they'd boycott the chain.
2. After the Southern Baptist founder of Chick-fil-A donated $5 million (through his WinShape Foundation) to groups that oppose same-sex marriage and support conversion therapy (and made public statements denouncing same-sex marriage in June/July 2012), many customers decided to boycott the chain while others gave it more business. In September 2012, the company announced it would no longer give funds to organizations that promote discrimination.
3. Fashion designer and entrepreneur Ivanka Trump has stayed pretty quiet regarding her father's presidential campaign (except, of course, for her speech at the Republican National Convention). Partly because of that strategy, and partly because her brand isn't as high-profile as #1 or #2 above, there hasn't been much in the news about boycotting her fashion line (although some people boycott companies connected to Donald Trump). Still, several Corporette commenters have mentioned not wanting to buy or wear her products. (Other challenges Ivanka has faced this year include a lawsuit accusing her of copying Aquazzurra's designs and a recall of her scarves for not meeting flammability standards.)
4. Earlier this year, Lands' End managed to offend customers on both sides of an issue when their website and catalog featured Gloria Steinem. Because of Steinem's support for reproductive rights, the retailer received many customer complaints, leading it to apologize and remove Steinem from its website (as well as any mention of donations to the ERA Coalition's Fund for Women's Equality). The backtracking simply angered those on the other side. A few days ago, CEO Federica Marchionni, whose decision it was to feature Steinem, left the company after less than two years at the top.
Do you boycott companies that do things you disagree with? Or do you simply not pay attention to news stories like those linked above? What about issues like animal testing, avoiding fast fashion, sustainability, or working conditions for employees? Would you cross a picket line as a customer? Do you ever visit websites like OpenSecrets.org or Leaping Bunny, or use apps like Buycott? And: when do you forgive/forget and end your boycott?