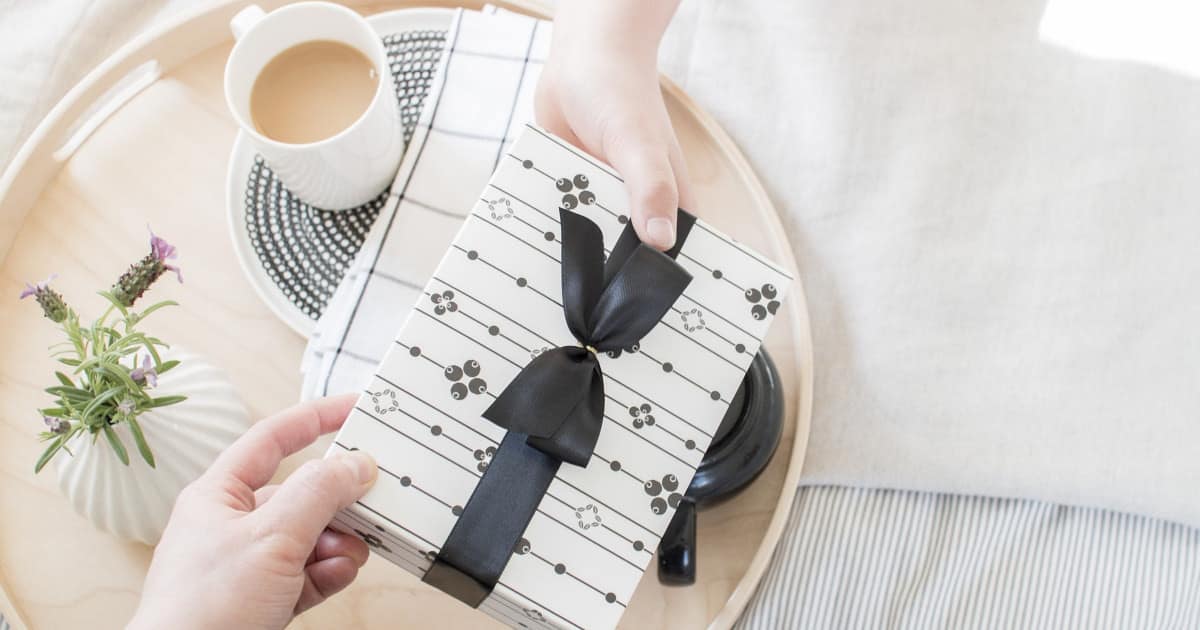 Ever wonder what to get your mother, secretary, or sister in law for the holidays? Jewelry always seems like a safe choice, but you have to do a bit of analysis — fortunately guest poster / Corporette commenter Kanye East is here to advise us on how to buy jewelry for the women in your life.
In real life,the author is an attorney at law, New York City ex-pat, sarcastic Corporette commenter, and amateur metalsmith. On the rare occasions she leaves the office, Ms. East slays dragons and makes jewelry with their treasures. She's previously demystified pearls and types of metals for us. Welcome back, Kanye East! – Kat
I don't know whether "TIAKYOS" is a Corporette commenter acronym yet, but it could be. No, it's not a new kind of Greek yogurt. "This is a know-your-office-situation." We say it all the time when it comes to wardrobe, etiquette, socializing—next to JSFAMO ("Just say FOOEY! and move on), it might be the most popular advice among our commentariat. And it's just as important for giving gifts: it's a know-your-recipient situation. If you want to give gifts of jewelry that will be appreciated and worn, be observant. That's my best advice, so if you want to go ahead and stop reading now, no hurt feelings.
Hunting for great jewelry for the office? As of 2023, we're long been fans of affordable brands like Kendra Scott and Gorjana, as well as mid-tier brands like Monica Vinader, David Yurman, and Stephen Dweck. For our $.02: spend money on things like a good watch (or watch strap), gold or diamond earrings, a pearl necklace, and more.
Now I won't pretend to be unbiased, but jewelry is always a go-to gift for the women in my life. (Know what my legal assistant gets on every holiday? I'll give you one guess.) I love giving it, and I love getting it. But how do you pick the right piece for the right person? Allow me to make a few suggestions in the style of a bastardized Myers-Briggs Personality Test. We'll be grading our recipient's traits in four categories, and then assigning her a Giftee Profile (and giftee suggestions) based on those traits. Finally, I'll leave you with suggestions from some of my favorite Etsy shops.
Psst: here are Kat's latest favorite ways to store jewelry…

1. Accepting vs. Fussy
Now, I'm not trying to be judgmental with the label "Fussy"—I count myself among the Fussy (FOGD here, for the record). What I mean is: does your giftee accept every gift with gratitude, or does she suffer a little disappointment when she doesn't get the perfect gift? Does she appreciate it when someone picks something out for her—especially if it's something she would never have found or picked for herself, or does she have precise tastes and keep mental lists of exactly what she wants? If she's more of the former, let's call her Accepting. If the latter, Fussy.
Accepting: accepting, eclectic tastes, it really is the thought that counts.
Don't stress too much about what you pick; odds are, she's going to love it, whatever it is.
Fussy: discriminating, precise tastes, let's be real: the thought doesn't count that much.
We got some work to do.
Here are some of our latest gift ideas:
2. Unadorned vs. Ornamented
Does your giftee wear jewelry? Ever? Scarves? Any kind of accessories? A "no" answer to one or more of these questions puts her toward the Unadorned end of the spectrum. If she does wear jewelry and/or accessories, but it's always the same pair of earrings or the same scarf, she also skews Unadorned. But if she regularly wears jewelry and has a lot of it in rotation, let's call her Ornamented.
Unadorned: minimal accessories, wears the same pieces frequently.
If she's a Fussy Unadorned, jewelry is probably not the best gift. If she's an Accepting Unadorned, choose a piece that's a variation on something she already has (if she wears small gold hoops, try gold studs) or get her a versatile, classic piece she can wear on dressy occasions (pearl studs, single strand of pearls, CZ tennis bracelet)—chances are, she may not have much.
Ornamented: goes hard in the accessories paint and has a deep bench.
If she's an Accepting Ornamented, you can stop here. Jewelry will make a great gift, and she'll probably like whatever you give her. If she's a Fussy Ornamented, let's figure out where she is on the D/B and S/G spectra before we decide.
3. Silver vs. Gold
This one's pretty obvious, but here's how my system breaks it down:
If she mixes metals on the regular, she's Silver.
If she only wears white metals (platinum, silver, stainless steel), she's Silver.
If she only wears gold jewelry (not including wristwatches), she is a woman after my own heart, and she is Gold.
If you don't know, but want to give her jewelry anyway, it's usually safest to categorize her as Silver.
4. Demure vs. Bold
Assuming your giftee wears jewelry at least sometimes, and is not a Fussy Unadorned, let's consider another category. When she wears jewelry, is it always delicate and minimalist, or is it chunky, statement pieces? Does she keep things neutral, or does she like bold colors? Let's call the former Demure, and the latter Bold.
Demure: dainty, delicate, elegant, plain and slender metalwork, traditional gemstone settings.
If she's Fussy Ornamented Demure, I suggest sticking with uncomplicated designs and traditional materials (like precious metals). If you're considering gemstones, stay neutral or pale (prasiolite a/k/a green amethyst, rock crystal, champagne quartz, citrine, gravely rough diamonds).
Bold: bright colors, oversized pieces, statement necklaces, rustic elements, embellishment.
If she's Fussy Ornamented Bold, consider unusual materials like resin and fiber. If you're torn between different gemstones, pick saturated colors (candy apple green peridot, London Blue topaz, royal purple amethyst, bright red garnets), unless you know she has a favorite color.
5. Suggestions by Type
Fussy Unadorned: Danger zone. Reconsider jewelry.
Accepting Unadorned: Stick with basics.

Accepting Ornamented Bold: Find something unique. Get creative.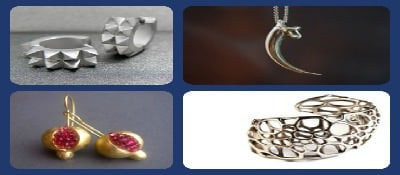 Accepting Ornamented Demure: Get creative, but quietly.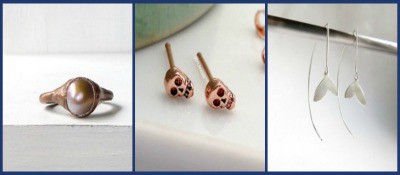 Fussy Ornamented Demure: Keep it elegant with simple designs and minimal elements.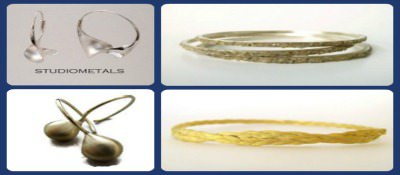 Fussy Ornamented Bold: Impress her with something unique and high-quality.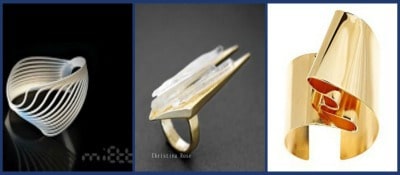 So, readers, what type are you? (I apparently am a Fussy Ornamented Silver Bold — who knew?) Do you agree with Kanye East's analysis? In general, what kind of jewelry do you like best to give and receive?