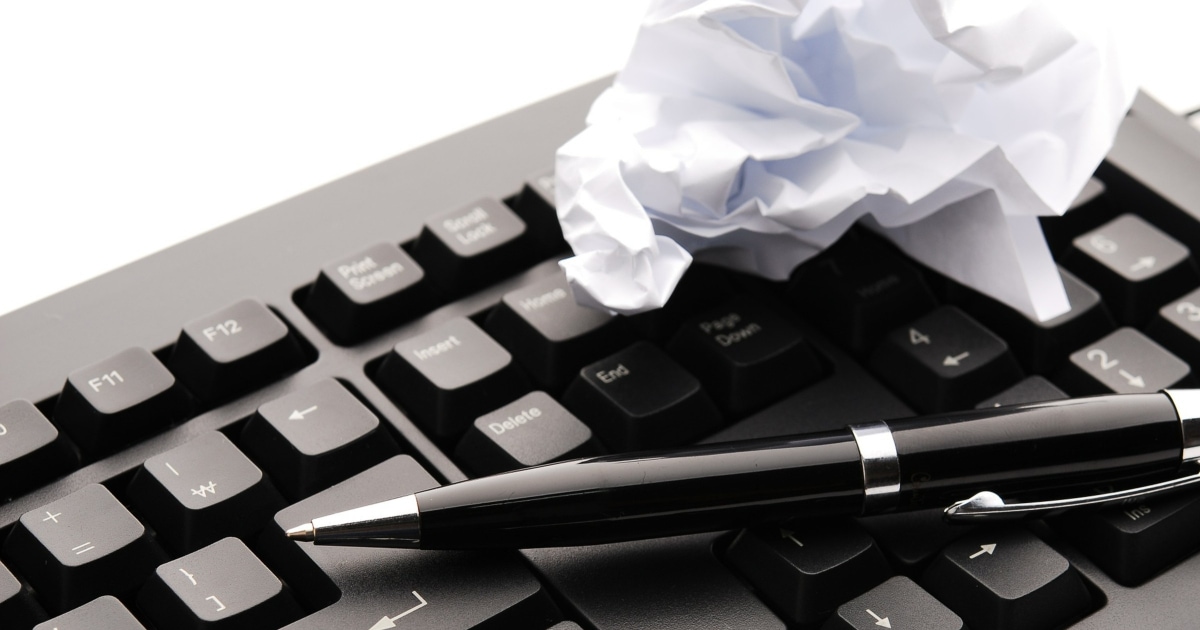 There's a new trend that I thought would be interesting to discuss: failure résumé. Do you keep a failure résumé, either an "official" one or a mental one? Where is the line between "dwelling on your failures" and recognizing that often, growth comes from failures?
There are a number of articles on failure résumés lately — here's how The New York Times described them:
Whereas your normal résumé organizes your successes, accomplishments and your overall progress, your failure résumé tracks the times you didn't quite hit the mark, along with what lessons you learned. …

Melanie Stefan, a lecturer at Edinburgh Medical School, knows this well. A few years ago, she called on academics to publish their own "failure résumés," eventually publishing her own. On it, she lists graduate programs she didn't get into, degrees she didn't finish or pursue, harsh feedback from an old boss and even the rejections she got after auditioning for several orchestras.

What's the point of such self-flagellation?

Because you learn much more from failure than success, and honestly analyzing one's failures can lead to the type of introspection that helps us grow — as well as show that the path to success isn't a straight line.
Innnnteresting. We've shared our best advice for how to get over a mistake at the office, and discussed how to get over career hiccups, and I think I even noted in an older post that for a while I kept a running Excel spreadsheet of all the various things I perceived as Screwups, both minor and major. (If memory serves I even had a rating scale.) I don't think anyone is suggesting that!
But it is an interesting exercise to think about failures in terms of growth. What were the big failures in your life — and what did you learn from them? What would others learn about you from your failures?
Briefly, some of the big failures in my own life:
Failed driver's test at age 16 because I glossed over the "road" portion and practiced the parallel parking over and over. Got a 100 on parallel parking, and like a 16 out of 100 on the driving portion because I didn't realize that a parking lot stop sign might not be a red hexagon and just be printed STOP on the ground. (Blew past two before I even left the parking lot to take the tester on the road.)
Didn't get into Harvard. I really, really, really wanted to go to Harvard, mostly so I could write for the Lampoon. If memory serves I wasn't even wait-listed, just flat out rejected. (I maybe even applied early application? Hmmn.)
Other big school failures: did not get into Columbia or NYU, when I really, really, really wanted to stay in NYC for law school. (I may have applied midway through law school — and maybe even got accepted? — but decided to stay at Georgetown because I was enjoying teaching legal research and writing and pretty involved with law review.)
Didn't even apply for judicial clerkships, which is not so much a failure as a deep regret — when I was going through law school I felt ancient and was eager for Life to Start — and knowing that when I graduated I'd be 27, I didn't even consider applying to judicial clerkships, and I wish I had. 
I'll keep pondering my more recent personal and professional failures (whee) — but I begrudgingly can see the benefit of keeping a list of major failures like this. Much like the 60-second meditation app I wrote about last week, there's a "focusing" effect here that is interesting — seeing which failures come into focus first, how you write them out — and it's interesting to think through how that failure affected your life, the things that would not have happened had you succeeded instead of failed.
Readers, how about you — do you keep a failure résumé? Play along today — what would be three big failures you might list on a failure résumé?
Further Reading: