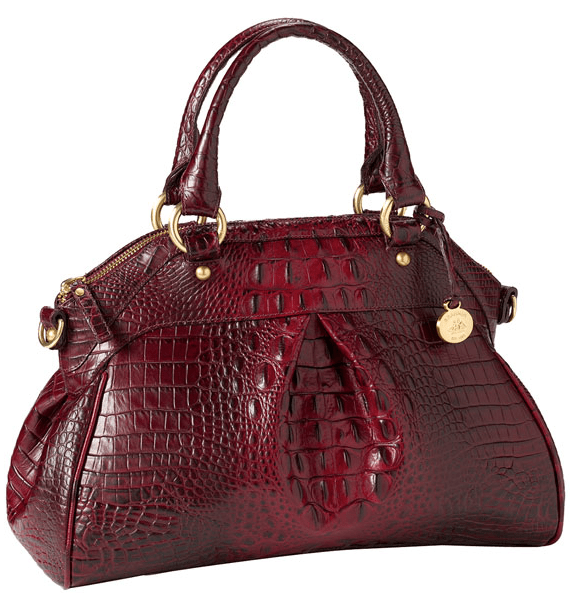 December 2021 Update: The Nordstrom Half-Yearly Sale just started! (And we'll let you know more details about the 2022 Nordstrom Anniversary Sale as soon as we do! Unfamiliar with the NAS? Check out this page for more info on why it's the best sale of the year.) Sign up for our newsletter to stay on top of all the major workwear sales, or check out our roundup of the latest sales on workwear!
The below content is about the 2010 Nordstrom Anniversary Sale.
Reader J writes in to suggest this fabulous bag, noting "Saw this bag while checking out Nordstrom's anniversary sale this morning and thought I would share. I think it's a great work bag– the red is an eye-catcher, and the black is classic." Love! A friend of ours owns a few Brahmin bags, and we can vouch for the quality — they've held up really well for her.
They seem to be sold out of black at the moment, but we really like the yellow — it's a great, sunny pop of color for either spring or fall.
Currently $216, it'll be $325 after the sale.  Brahmin 'Manning – Louise' Satchel