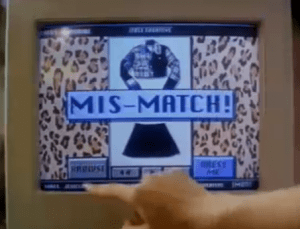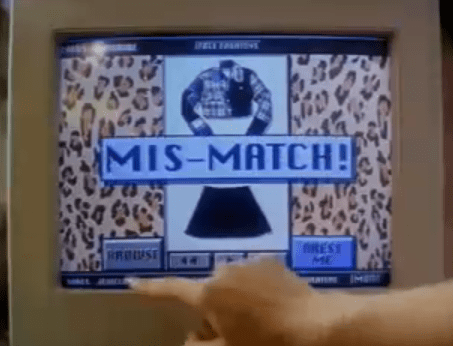 2018 Update: We still stand by much of this advice on building your wardrobe for a summer internship (and links will be updated very soon), but note that we've also started a new series on how to build a work wardrobe at specific stores, and our four-week work outfit challenge may be helpful for you if you're looking for work outfit ideas. If you're going to be a summer associate at a law firm, we have a great guide for summer associates.
We've had a number of requests for how to build your wardrobe for a summer internship, so ladies, this one's for you!
Suits. Yes, you will need more than one suit, but not as many as you think. For example, readers asked if they needed 10-15 suits (and we're hoping the person asking if they needed 100 suits either made a typo or was exaggerating). We would say you need about 3-5 suits, to be worn whenever you know for sure you'll be seeing a partner, executive, or other VIP that day. Keep an extra suit in your office if at all possible. Your basic suits should be:
1) Your standard interview suit in black, navy, or gray. Hopefully you took our advice and got it in a seasonless fabric, and you bought a suit that had multiple matching pieces (e.g., a jacket, pants, skirt, and a dress). Get them drycleaned as soon as they begin to smell, or approximately every 4-5 wearings.
2) As many other suits that your budget can afford that are like your interview suit, but in other colors — these suits will last you for several years, so it's well worth it to invest $500-$1000 in suiting. If you can't afford suits as nice as your interview suit, check out sales as well as:
outlet stores — Filene's, TJ Maxx, Nordstrom's Rack — all frequently have suits available for anywhere from $60-$200. These will typically be suit sets (not mix-and-match pieces the way Theory or J.Crew are) and will be in polyester blends. Try to get the most conservative suit they have that fits you well in sedate colors (black, navy, beige, gray). Watch out for details that date the suit, like puffed sleeves, Peter Pan collars, and ruffled skirts
large department stores — Macy's has a huge suit selection, for example, with tons of Tahari suits available for under $150
outlet malls, like Woodbury (in upstate New York) or Leesburg (outside D.C.) — they frequently will have outlet stores of Banana Republic, Kasper, Tahari and Brooks Brothers, as well as larger department store outlets (like Barney's and Off Fifth) that will have discounted suits.
mall stores, like Express, Limited, Victoria Secrets — they will have lower-quality suits that should at least last you a summer, although the fabrics might not wear well during the summer
We would advise avoiding eBay and consignment stores unless you know exactly what you're looking for.
Other pieces. Now that you've got your suits, we would advise getting a few other pieces to wear as separates throughout the summer. This may sound weird (and please debate in comments!) but we would advise buying other separates — intended by the retailers as separates — for everything by below because fabrics and colors are often hard to match. For example, a pair of gray Gap pants and a black jersey sweater blazer look fine together — but a pair of gray suit pants worn with a black suit jacket just looks like you're trying to mix things that don't match. This may seem like a boring list, but it's intended to be a skeletal one — your personality and tastes should fill in the rest of the picture; these are just the building blocks to get you started. Our list of these basic separates:
2-3 pairs of nice trousers (not too tight, not too loose; they can be as simple as Gap or Old Navy as long as they fit well)
at least one pencil skirt in a basic color like black or gray
5-10 nice tops to wear beneath suits or on top of trousers in flattering colors — again, they don't have to be fancy, but they have to fit well and look nice (not washed out). If you want to be very efficient here, buy tops in the same color range as your suits — for example, if you've got a black suit and gray trousers, buy t-shirts in cool colors (blue, purple, green) to compliment those accessories. If you've got a brown suit and some nice beige slacks, get warmer colors like reds and oranges.
a black fitted blazer (look for one in a stretch cotton or jersey for versatility — keep it at the office to throw on in emergencies)
a neutral sheath dress in a flattering shape
at least one twinset in a good fabric (possibly in white so you can wear the sweater beneath brown/beige/gray/navy suits, and wear the cardigan over sheath dresses and trousers). If you look for a twinset that does not have a ribbed, banded bottom, you'll have more options with it.
Another cardigan, possibly, in black or white
Accessories. The summer job is really more about avoiding inappropriate accessories than buying fabulous ones — as you go forward in your career you'll want to invest the most heavily in shoes and bags. For the summer, we say that a pair of black leather pumps that you can walk in is really all you NEED. Otherwise, don't wear:
open-toed shoes
sandals
any shoes that look too sexy (heeled gladiators, platforms, etc)
overly blinged-out accessories (e.g., brooches with sequins)
bracelets
earrings that noticeably dangle (they should be as close to your earlobe as possible)
anything that makes sound when you walk down the hallway carrying or wearing it (slingbacks and mules, we're looking at you)
athletic accessories — sneakers or flipflops are fine if you must for the commute, but the second you get inside you should change to work shoes — we'd also advise women to avoid backpacks and other gym bags. If you don't have something, check out our recent suggestions for good bags.
These seem, to us, the bare basics for a working wardrobe. A final piece of advice — never walk in the hall with your arms uncovered — wear your suit jacket, sweater, or fitted blazer. Readers, what say you?