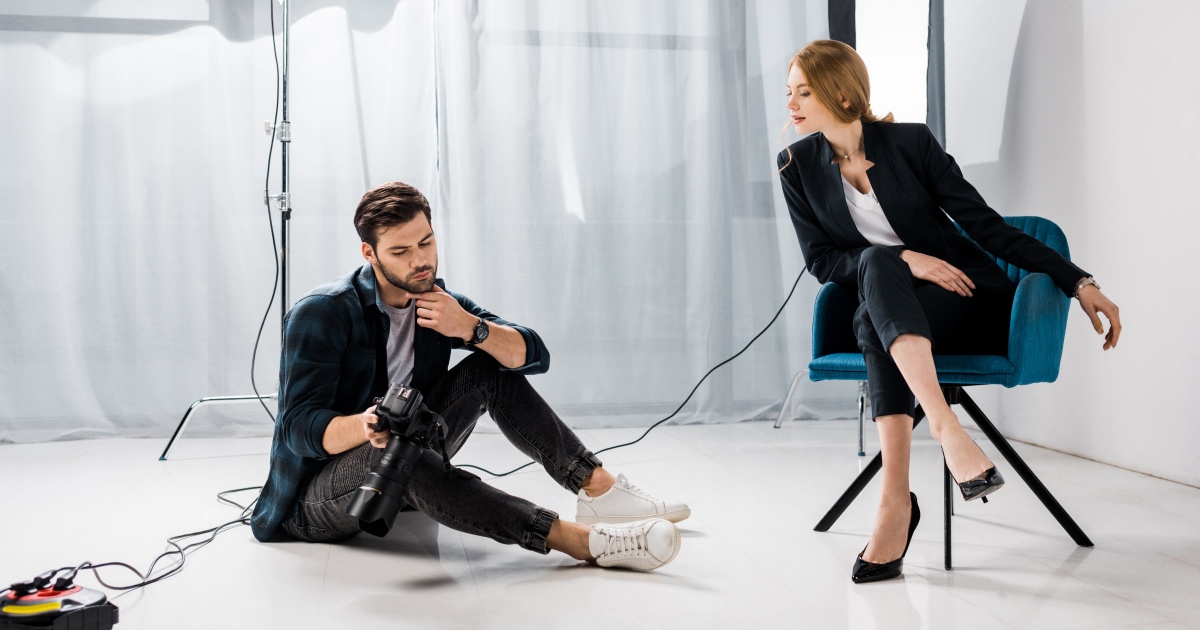 Today's reader mail asks an excellent question: what to wear for a corporate photograph?
I am a mid-level commercial litigator with a small firm in Chicago. In a couple of weeks, a photographer is coming to the office to update everyone's website pic. I was wondering if you could provide advice on what the best look is for such a picture, obviously a suit, but is a shell better than button down, etc. Also, any tips on the best way to wear hair and the appropriate jewelry.
This is such an interesting question, particularly because, in many offices, you don't get a chance to take these photographs that often — so one photograph could be your "face" in the office phone book and on the web for the indefinite future.
We've talked a lot about corporate headshots over the years, including best practices for corporate headshots, how to take a great corporate headshot in glasses, and even how to work with a hair and makeup team for your company headshot. But let's discuss: what SHOULD you wear for a corporate photograph?
For our $.02: You want to look neat and professional, but also attractive in a non-sexual way. We would also aim to look "friendly" and "trustworthy."
(Our theory here is that your pedigree will likely be listed alongside the picture — your schools, your honors — but your personality will, most likely, be absent. A future client, a recruiter, or a partner from another office will see that you're smart and accomplished; but the photo also has to convey likeability.) (Also, it doesn't hurt to keep in mind that future dates and ex-boyfriends can all find this picture if they Google you.)
To start, we would recommend first looking at the existing pictures for your firm. Particularly, flip to the female partners — what are they wearing? Our guess is that they're wearing a classic suit and pearls.
In light of the debate about how to wear shirt collars, we would recommend wearing a collar-less shirt (just our humble opinion), and the best pair of pearls you own. (If you own real pearls that are not very expensive, you may actually want to a) go to a jewelry and try on a set of expensive pearls to see what the difference is, and then b) buy a fake set that approximates the expensive pearls as best as possible.)
For the picture, you might also want to go for very traditional post earrings — think David Yurman, diamonds, or, again, pearls. Avoid trendy or loud pieces at all costs (unless you're actively trying to stand out as an eccentric genius, but that is far more difficult for women than men).
In terms of makeup, we would again look through the existing pictures — our guess is that the women partners are wearing very neutral makeup. Focus on looking awake and alive — for us that means wearing (at least) undereye concealer, curled eyelashes and mascara, blush, and a matte, light-colored lipstick.
Hair, to us, is the biggest question, because a lot of the considerations of the real-live working woman's hair-do (attractiveness, comfort, neatness, time involved, staying power, functionality (keeping hair out of your face)) are a moot point for a photograph — you can comb your hair once and have it look perfect (or even have it blown out), and then revert to your low ponytail.
If you have long hair, we might suggest a half-up look; we might even wear it long and loose provided that it's very neat. Whatever you do, avoid the Aqua Net or any dated look — the blog After Ellen recently reviewed some celebrity photos, and the results weren't pretty. (Poor Renee Zellweger!)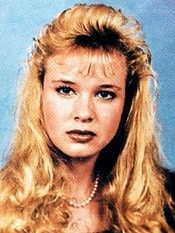 Readers, what say you? What SHOULD you wear for a corporate photograph?
2020 Updated images via Deposit Photos / VitalikRadko.