2017 Update: We still think these are some fun gift ideas for moms, but you may also want to check out our latest gift ideas for professionals.
I usually do single product gift recommendations during the few weeks before Christmas, but I thought I'd be ambitious this year and do a few recommendations for a variety of categories. We're starting Pinterest boards for each category and we'll be adding to them throughout the season, so please check 'em out. The first category for the blog, though:
For the Moms
. Whether it's your mom, your mother in law, or that special mom-like relationship you have with someone at work, these gifts can be next to impossible to buy. (Check out our guest poster's excellent
guide to buying jewelry for women
in your life from last year — lots of great tips.) See info for the pieces below the jump… and keep checking our Pinterest board for more
mom gift ideas
.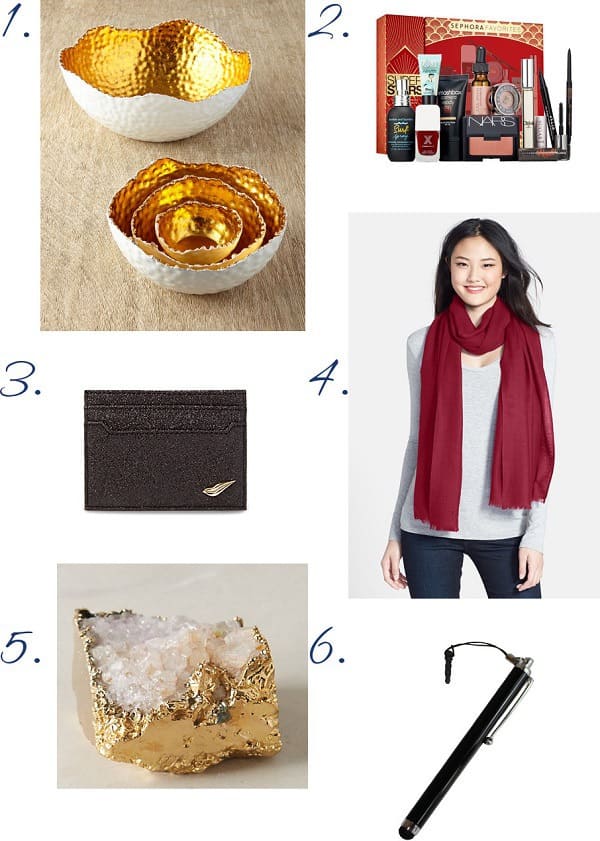 Ladies, what are you getting for your moms for the holidays? What other gifts do you struggle with?