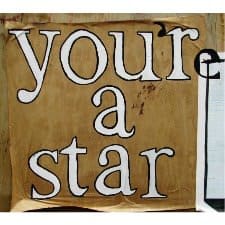 If you want to be taken seriously as a professional, good grammar matters! Particularly for lawyers, where you get major points for knowing your Bluebook and local style conventions, there can be some serious grammar nerds around — and they will judge you if you use "none" as a plural or confuse further and farther.
Even those of us not working with grammar nerds need to get at least SOME grammar rules straight, though!
This is my list of the five grammar rules you must know if you want to be taken seriously:
Your/You're
They're/Their/There
Its/It's — and other general apostrophe problems.
Proper use of commas. This a huge topic, but it's one worth knowing well because so many things can go wrong with commas. Whether it's an error like "eats, shoots & leaves" or an error like "I'm coming to eat Grandfather," they drive me batty. This Grammarly page looks like a good overview.
Word choice — specifically as it applies to your industry. This is a pretty open ended suggestion, but in some ways it matters the most! For example, you wouldn't want to work with a First Amendment lawyer who used "slander" and "libel" interchangeably… or a wedding planner who misspelled "stationery." You should be absolutely sure you understand the meaning and proper usage of any words you use often at work, as well as any terms of art.
Ladies, what does your list of "must know" grammar rules include? Which grammar mistakes bug you the most? (Here's our last discussion on grammar annoyances.)
Further Reading:
Pictured: Pedantry FAIL, originally uploaded to Flickr by Tom Beard.