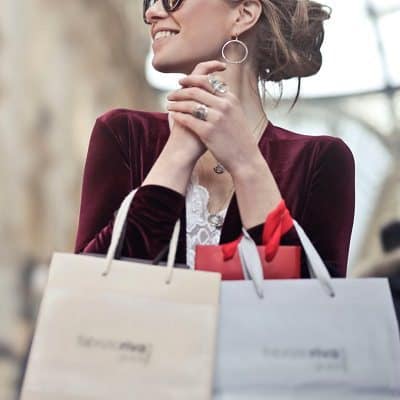 Here's a fun topic that we haven't discussed in eons: How much do you spend on work clothes (as in, prices for individual clothing items)? What's an average price you're happy to pay for a pair of pants — for a sheath dress — for a blazer? I'm looking over my original answers from our original discussion on how much do you spend on clothes, and I'm a bit surprised I'm updating some of them:

This post contains affiliate links and Corporette® may earn commissions for purchases made through links in this post. For more details see here. Thank you so much for your support!
Pants: $40–$200. There are a ton of great pants for $50 now, from Everlane to J.Crew Factory to Uniqlo to Express/Loft type stuff. Sales can still be had — I just got a pair of pants at Banana Republic for $11 a few weeks ago, although they were floral ankle pants, so kind of on the "fun" side of things. Of course everyone loves the Eileen Fisher magic pants, usually around $168, and a tailored wool pant like Lafayette 148 New York or something will obviously be more.
Skirts: $30–$300. I feel like I always see great deals on skirts these days, and there are a ton of reader favorite options for pencil skirts for work at really affordable prices.
Blouses/tops: $15–$60, or $125–$250. I'm putting two price ranges here because I think the first price range is the "normal" price I'd pay for a blouse or top for work, and the second price range would be the "oooh, want" price — where the blouse has an absolutely amazing pattern or is from a designer I've wanted for eons or something special. I've definitely seen them for more than $250 but probably wouldn't pay that for a simple blouse. (Everyone's favorite NYDJ blouse is often down to around $50, and the reader favorite Loft blouse is $59 full price.)
Sweaters: $100–$300. Personally, this is where a lot of my money goes — I've always preferred cashmere or merino or blends because they're soft, durable, and pretty warm, whereas a lot of the more affordable cotton blends I've had haven't done any of those things. I'd say that at this point in my life, having small kids means that there are definitely a lot of easy-to-wash, $15–$20 sweatshirts for weekend wear with the kids where I can just throw them in the washer and not worry, but my "nice sweater" collection is generally more expensive. (Also remember that because I've been building a sweater collection for years now, I can afford to stalk nicer sweaters on sale, so that helps.)
Dresses: $40–$300. The only reason that first number is so low is because I've gotten some great Lands' End dresses at some really nice sale prices. For a basic sheath dress there are so many great options that I'd put the average price around $175–$250.
Suits: $200–$600. Something I was surprised at when we did our last roundup of the best women suits of 2018 was how the average price seems to have somewhat fallen — the first two categories were below $500 and there are a TON of options in there. (And honestly most of the suits in the next category, the $500–$1000 one, often go on sale so you can pick up a suit for under $500.)
Bags: I'm always fascinated to see how this is a hugely social decision — most women I know stick to a pretty narrow price range that their friends and family also buy in. Personally, I still tend to think of a "good" bag as costing between $200–$800 when new, but I've gotten some great deals on bags (including a recent $160 charity auction purchase of a Bottega Venetta!) that I consider myself lucky.
Jewelry: $20–$150 for a "spur of the moment" purchase, $150+++ for a planned purchase. I've been refreshing my jewelry collection of late and have found some great things on Etsy for under $80. I also like a lot of older Alexis Bittar pieces, so whenever I see one on Poshmark or whatever I snap it up if it speaks to me or fills a hole (like I was recently looking for a large red pendant necklace because I decided I need more red in my life). I tend to focus on necklaces these days, as I've avoided earrings for years because the kids yanked them, and I never quite got in the habit of mixing metals with my platinum wedding rings. I think I've mentioned this before, also: I have a lot of regret for the semi-precious and precious "good" jewelry I bought in my 20s at places like Macy's — 98% of it never sees the light of day, but is worth next to nothing on the resale market.
How about you guys: How much do you spend on clothes for work? What's the average price for you for specific items of clothing?