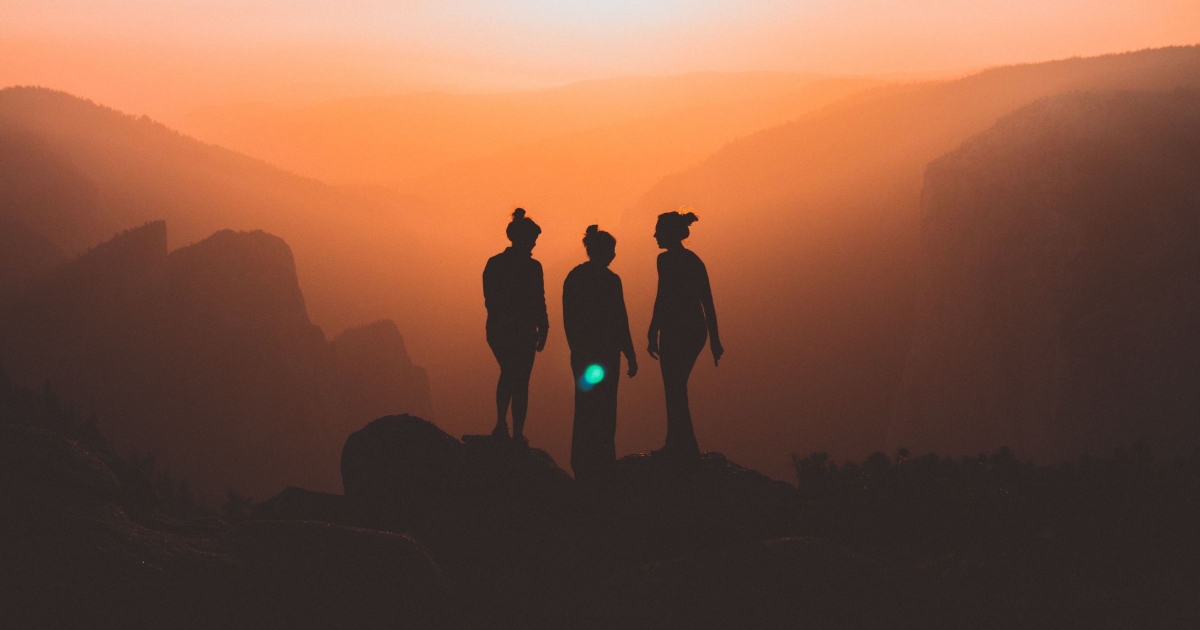 What are your best tips for how to form a group of girlfriends as an adult? Do you have a group of friends who do things together, such as brunches or even vacations? For those of you who have actively created a group of girlfriends, what are your best tips? It feels like there's an art and science to putting friends together in a way that you can create a "group," so I thought it might be an interesting topic for discussion.
Obviously, men can be included in the friend groups also, but that might be an interesting part of the discussion as well — personally, I tend to either have groups of girlfriends, or "groups of couples," if that makes sense, where maybe three married couples (or three nuclear families) hang out together. Most of my male friends are more 1:1 friendships.
We've talked about friendship tiers, the effect close friends can have on your life, as well as how to make new friends and network in a new city — but it's been too long.
For my $.02, I've always been the kind of person who is best one on one with people — I was always a bit envious of the Sex and the City ladies in that they had a group of four women who brunch together really regularly. My friend Auntie M put together a group of girls for her 30th birthday, and we all met at a fancy spa in Sedona, Arizona, where we spent a few days getting to know one another. We all live in different places, so we haven't met regularly since, but for Auntie M's bachelorette and wedding last year we all picked up right where we left off — and now several of us are talking about possibly getting together for a group vacation (kid-free). (When the pandemic is over, of course!)
Another group of girls came together somewhat organically — my younger son got a particular diagnosis, and I had questions, so one friend (M) connected me with her friend (SJ) who tuned out to be really good friends with my old friend B — so now M, SJ, and B have a friend group.
Because we live near each other and all have kids the same age, we see each other a lot more often — going out for drinks when we can, celebrating birthdays together with our families, and making dorky family trips together to waterparks and the like. The moms also have a group chat going, which is a lot of fun.
I definitely think there's value to creating groups of friends for support and socializing and more. I will say that I think there's a limit on the number of group chats you can be in before it feels like your phone is blowing up all the time, and it can be a bit tricky to get the right mix of girls so that the group "sticks."
In fact, I've tried and failed a few times — there may have been an imbalance in the closeness of the friends, or the vibe — and some people just aren't looking for a friend group.
What are your thoughts? Do you have friend groups that are tightly knit for vacations and group chats? Have you had successes or failures trying to put together groups of girlfriends? What are your best tips for how to form a group of girlfriends as an adult?
Stock photo via Stencil.