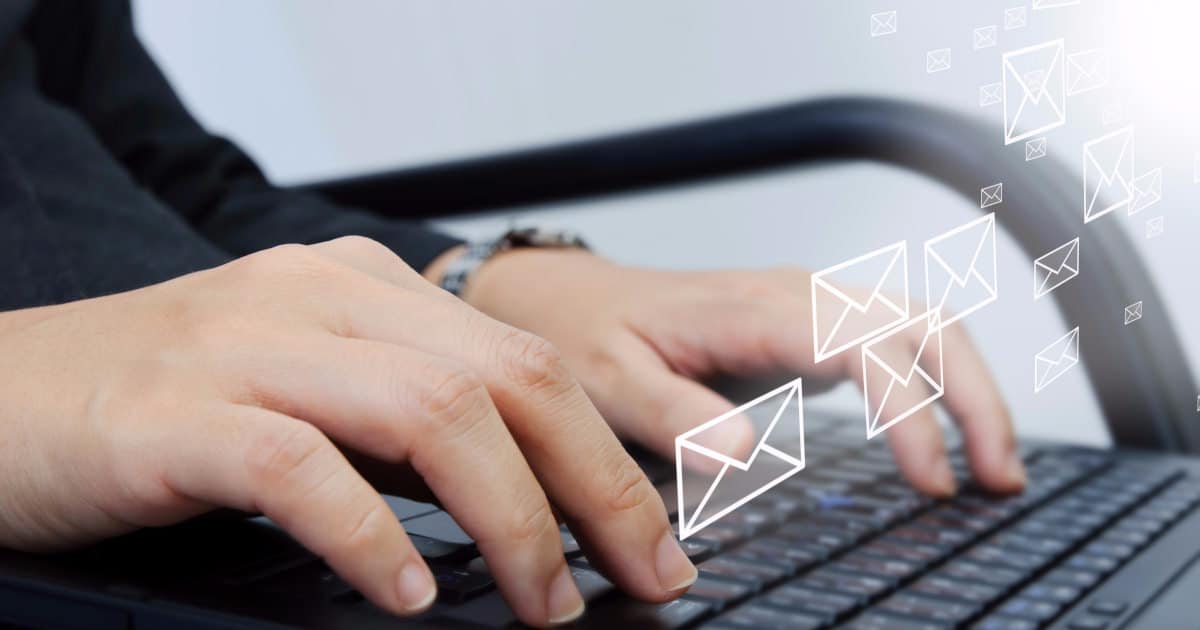 Readers, what are your tips on how to organize your personal email(s)? Do you use tools like Unroll.Me to keep clutter low, a ton of Gmail filters, or some other trick or hack? Do you practice a zero inbox policy with personal emails — and how do you keep from getting overwhelmed? (Psst: I know a lot of you use Outlook for work — have any great Outlook tips or hacks to share? We're working on a separate post and will compile them all. Do you like to use a program like Outlook to handle personal email as well, or do you just visit the websites or use the apps?)
I'm totally overwhelmed myself, so I'm not sure I'm the best to share my tips and tricks — still, this is how I set up my various Gmail accounts (all four of them…)
{update: here's my Sanebox review, which I'm using to automatically "handle" older emails by deleting/archiving some}
1. I have separate email addresses for different things:
Email A: Personal email address that I use with my friends and family.
Email B: Work email address.
Email C: "Anonymous" email address that I use to sign up for newsletters.
Email D: Family email address — it's amazing, for reasons I wrote about over at CorporetteMoms, our blog for working moms.
I have several other email addresses for various things, but those four are the main ones.
2. I only really use two inboxes, even though I have four main email addresses. Email C forwards to Email A but the messages are filtered to skip my inbox and go directly to a folder I call "TDE" — to delete eventually. I regularly have 500+ unread emails in that folder — I do mass deletions by just highlighting 50 of them at once, unchecking and starring anything I actually want to look at, and deleting the rest based on subject line or sender. Email D (family email address) also forwards to Email A, as well as to my husband's main email address so that both of us see all school- and kid-related emails.
Email B (work email) is its own beast that I kind of stink at figuring out — I get a lot of random companies signing me up for newsletters, a lot of poorly-worded cold emails re SEO, guest posting, etc. Of the hundreds of affiliate relationships I have for Corporette, unless I affirmatively opt out, I get series of emails that go like: "Retailer X is having a sale next week!" followed by "Retailer X wants to remind you about the sale next week!" followed by "Retailer X is changing the sale next week!" followed by "Retailer X is having a sale tomorrow!" followed by "Retailer X is having a sale now!" — all of which I generally ignore because a) it's a lot of noise and b) if it's a big sale that's worth noting to you guys, I'll hear about it somewhere else.
3. Regarding sale emails: I just set up a separate folder for Covvet emails (mentioned in last year's post on shopping apps), which I always love to get, but otherwise all sale emails (personal ones, at least) go to my TDE folder in my personal inbox. In years past, I had ALL of the sale emails go to a separate folder because, let's face it, you either have time to shop the sale that day or you don't, and it's kind of a bummer to find out four days later that your favorite store had a big sale.
4. While in the past I would only give you Email A if I actually know you, that's changed a little. I DID recently switch some robot emails from Email C to Email A just so that they definitely hit my inbox, like important(ish) ones such as boarding passes and library notices.
How about you guys? What are your best systems, hacks, and tips on how to organize your personal email? How do you balance the need to "not be overwhelmed" with the desire to be informed? Do you practice Inbox Zero? Are you in need of Email Debt Forgiveness Day?
Pictured: Shutterstock / iprostocks.