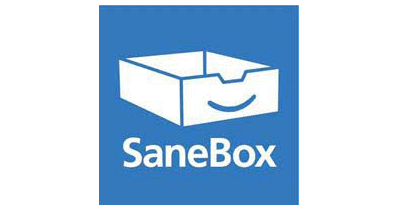 I've written before about how I am, in general, drowning in information overload, and my email inboxes are historically very symbolic of that. Not only has my work email somehow landed on every random PR company's news blast list (grrr), and my personal email wound up on every politician's news blast list (double grrr), but with my personal email I end up signing up for all sorts of newsletters that come anywhere from 5–15 times a week.
I've written before about my attempts to organize my personal email into folders, and use Unroll.Me to unsubscribe, and so forth — but as of a few days ago I had something like 6,000 unread messages in my "to be deleted" folder, and like 1,000 STARRED messages (meaning, things I would like to read! someday!) in my "newsletters" folder. Not good, Bob!
So I read about Sanebox somewhere (fine, I heard about it on TikTok), and it sounded like a game changer because it can automatically "handle" your email once it reaches a certain age. GAMECHANGER.
I have set it up to outright delete some folder contents after a certain time point (sale alerts from brands get 7 days grace period, news from the NYT and WSJ and Atlantic get deleted after 14 days), while other folder contents just get archived after 3 months. They also have features called Sanebox Later and Sanebox Blackhole — to distinguish between email that hits your Inbox — where the Sanebox Later stuff is less important, and the Blackhole is stuff you NEVER want to deal with and is deleted after 7 days. (While I was setting it up I was unsubscribing from some things, but I plan on sticking emails in the Blackhole if it's a list I never asked to be put on in the first place. It's kind of like your spam folder, but without the negative ramifications for the email owner about being flagged as spam.)
The 2-week trial is free, and the smallest plan ("appetizer") starts at $24 a year, but they have lots of other plans with more robust features, or more email accounts. (I'm on the "lunch" plan, which gives me 2 email accounts and 5 optional features, and I paid for two years upfront because it looked like a better deal at $169.) There are also discounts for educational, nonprofit, and government agencies, although of course if you're using it for a work email you should check with your IT department before setting anything up.
This post contains affiliate links and Corporette® may earn commissions for purchases made through links in this post. For more details see here. Thank you so much for your support!
Workwear sales of note for 9.20.23: