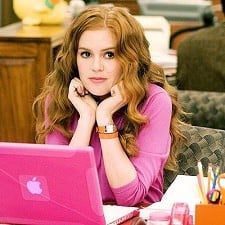 We've talked about some of my favorite online shopping tools before, but not in a while — and a lot of the older ones have gone belly up, so let's discuss the best of today's online shopping apps.
Ladies, what are your favorite tools these days? These are the ones I use:
Covvet: This takes the place of the dearly departed Shopping Notes, PoachIt, and Hukkster. The idea is simple: If you see a product you like, you click a bookmarklet on your desktop and tell the program what price you'd like to pay — then they'll notify you if/when it goes on sale. I use this a LOT, and really like it — my only regret is that it doesn't work on my iPad.
Amazon Subscribe & Save: Maybe this is primarily a mom thing, but we use the Subscribe and Save store all the time to put things on auto delivery. We usually get a discount of 5-20% by signing up for a subscription, and it's easy enough to skip deliveries or move them up. (What isn't easy, though, is changing your delivery date — you may have to wait more than 30 days to do it.) In addition to the convenience, the prices are usually better than what we find in local stores, but you should definitely do some price-per-unit comparison before you commit.
Slice: Slice's main feature is to keep you notified of delivery issues, but one of their other nice features is price tracking after the fact. If you buy a sweater, get it delivered, and then it goes on sale within the price adjustment window, Slice sends you an email. (Some credit cards do this for you, too, so check yours.)
RetailMeNot: I still head over here to see if I can find better sale codes before I purchase something online. :)
I still use the services I've mentioned previously, like ShopStyle's product alerts and ShopItToMe emails, but not as much as I once did. (I wouldn't say I'm on a shopping moratorium, but at some point getting too many shopping emails just adds to my information overload… so I'm taking a break.)
Ladies, what online shopping apps do you use? Do you have any other tips for online shopping?
Pictured: Confessions of a Shopaholic via InStyle magazine.
We are a participant in the Amazon Services LLC Associates Program, an affiliate advertising program designed to provide a means for us to earn fees by linking to Amazon.com and affiliated sites.