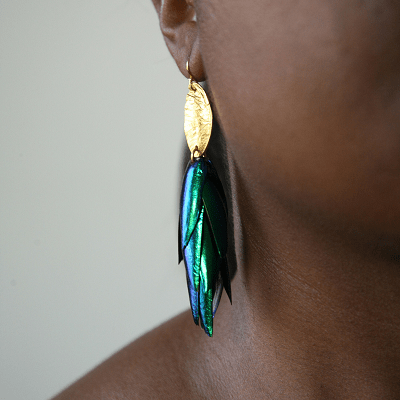 Hat tip to CapHillStyle, who turned me on to the lovely Etsy seller linguaNigra in her roundup of black-owned fashion businesses she loves — the jewelry store has so many lovely pieces!
These "beetle wing" earrings look like the perfect way to make a statement, certainly with a cute dress or top for a date, but even just as a mood boost if you're working from home with shorts and a t-shirt (and they'll definitely make an impression on a Zoom call!).
(These etched hoops are more on the conservative side if these are too wild — and if you like the look but would prefer a necklace, the seller also has a beetle wing necklace.)
The pictured earrings are $117 at Etsy.