Is it acceptable for businesswomen to have long hair? What do you guys think?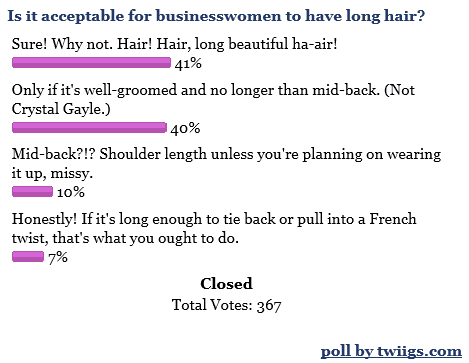 And, now, just because we've got it running through our head, we thought we'd share some lyrics from Hair with you:
I want it long, straight, curly, fuzzy
Snaggy, shaggy, ratsy, matsy
Oily, greasy, fleecy, shining
Gleaming, steaming, flaxen, waxen
Knotted polka-dotted, twisted beaded braided
Powdered, flowered and confettied
Bangled, tangled, spangled and spaghettied!
Is Long Hair Unprofessional? [Ms. JD]
Pictured: Long Hair Design, originally uploaded by asobitsuchiya.