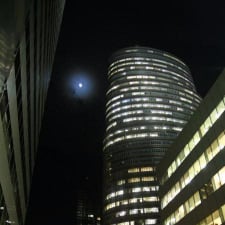 Update: We've still stand by this advice on looking great the day after the all-nighter, but you may also want to check out our more recent discussion of the best makeup products to fake a good night's sleep.

We've all been there — stuff needs to get done, and stuff needs to get done now. In the high-stress job, the all-nighter (sometimes several nights in a row!) is par for the course. One of my former bosses once said she reveled in looking like crap the next day — that she wore it as a badge of honor. Me: not so much. If you look sloppy and tired and incoherent, well, that's how you tend to get treated (and sometimes the treatment lasts far longer than the sleep deprivation).
Pictured: IMG_9636, originally uploaded to Flickr by mikebitton.
So, that said, here are my tips for how to avoid looking and acting like the walking dead — in other words, the guide to looking great the day after the all-nighter:
1. Get as much quality sleep as you can. Your goal on these nights is to complete as many sleep cycles as possible. There are four stages to sleep; the final stage is REM sleep. It generally takes 90 minutes to finish a full cycle, but it can vary, so play around with it. (Update: the SleepCycle app for your iPhone is going to be a lifesaver here, because it wakes you up at the best time in your REM cycle.) My point here is that once you get home from the office, figure out how many 90-minute cycles you can get in. Go for solid numbers of sleep cycles, because it's a little like doing your laundry: if you're interrupted halfway through you're worse than you were before. Note that a sleeping pill will interrupt your sleep cycles (as will other chemical aids). In general, if you remember your dreams, you're waking up in the middle of a cycle.
2. Force your skin to look young and awake, even if you feel anything but. Almost every skin care line has masks or lotions that use natural acids to exfoliate the skin and promote the skin's turnover rate. If you're loyal to one skincare brand, check that line first. Update: here's a good page from skincare brand Paula's Choice on the difference between AHA and BHA products — and here's a link to the best-selling exfoliators at Nordstrom.
3. Ward off colds. No, an on-coming cold doesn't really affect the way you look, but after a sleepless night your immune system will be vulnerable. If you're a fan of zinc or echinacea, now's the time to take a peremptory hit. You may also want to try some Emergen-C packets
— you add them to 8 oz of water and the Kool-Aid type concoction gives you more than 1000% of you Vitamin C for the day. (Especially for when the office emergency has passed and you're now just trying to make it to the end of the day, I prefer an Emergen-C packet to coffee for a mid-afternoon pick-me-up — no caffeine crash.)
4. Depuff your eyes. The adage says the eyes are the window to your soul — so it's best to avoid that blank, swollen look in your eyes. Before you leave the house, apply something cold to your eye area. Tea bags soaked in cold water will do in a pinch, but a gel mask is far less messy. Second, invest in a good eye cream — let's face it, this area always needs help. Update: my current favorite is from "Sleepwear for Eyes" from Bioelements, but the Kiehls' or Estee Lauder recovery eye creams also look awesome. Also, Visine is handy if your eyes are very red (but avoid using it daily — I've heard the ingredient that gets the red out will eventually stop working.)  If your eyes are continuously dry and sore, I luuurve TheraTears
— they're preservative-free and come in both a regular liquid and a super-duper thick and soothing gel.
5. Choose a safe outfit. Trust me, today isn't the day to experiment with that new trend you just read about. Even if it's going to be a low key day, I suggest going ultra safe here: pull out your interview suit or some other outfit you've worn a thousand times, and pull your hair back into a bun or another easy office updo. The look you're going for is clean, professional, and most of all, coherent.
Readers, what are your best tips for looking great the day after an all nighter and functioning normally? What products are your favorites?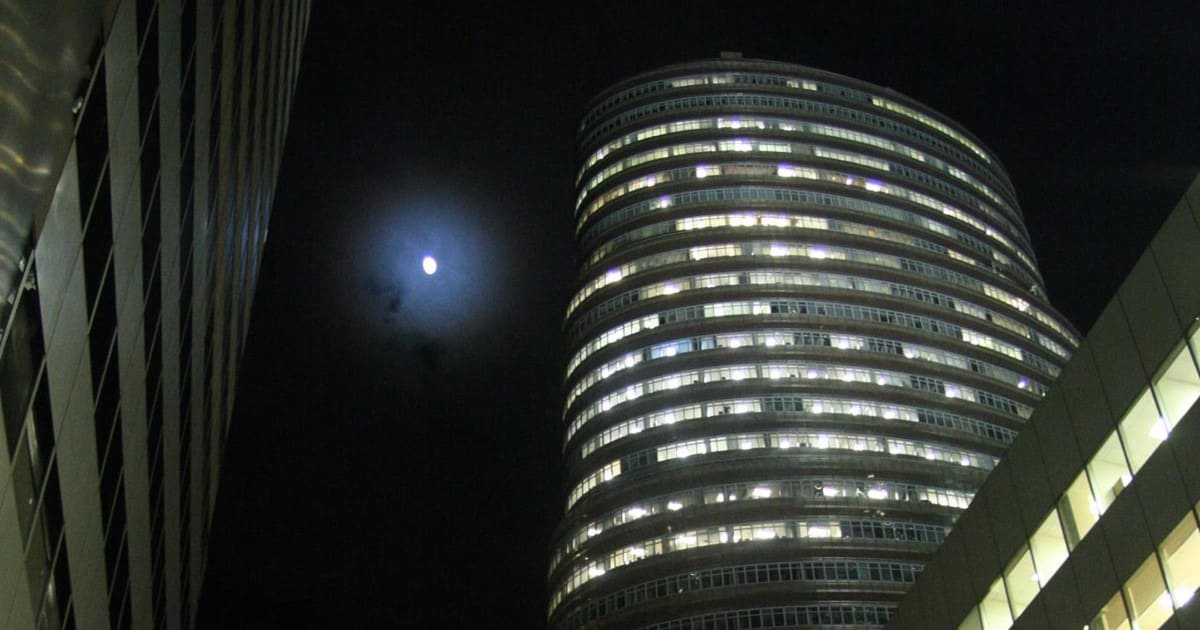 This post contains affiliate links and Corporette® may earn commissions for purchases made through links in this post. For more details see here. Thank you so much for your support!
We are a participant in the Amazon Services LLC Associates Program, an affiliate advertising program designed to provide a means for us to earn fees by linking to Amazon.com and affiliated sites.