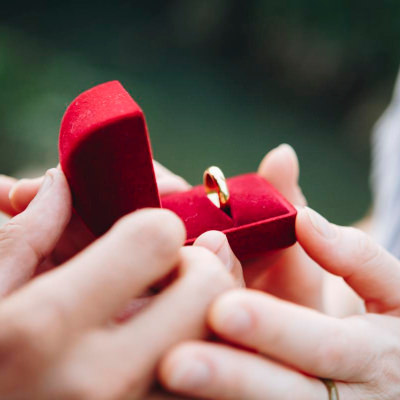 2019 update: We still stand by these thoughts on how to get yourself into a marriage mindset, but you may also want to check out our more recent discussions on love, including dating advice for career-driven women. Check out the latest discussion among readers about the marriage mindset here!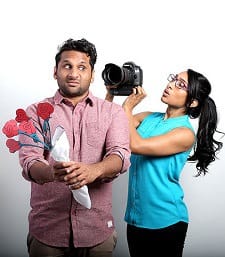 I recently watched Meet The Patels on Netflix. (I recommend!) The romantic comedy documentary talks a lot about "marriage mindset," and I thought it might make an interesting discussion over here. If you haven't seen it, 30-year-old Indian-American actor Ravi Patel agrees to do everything he can for one year to find a wife the way his Indian parents want, including biodata, online dating, Indian weddings, and even attending an Indian marriage convention. His parents accuse him throughout the documentary of not having a "marriage mindset" — of going into the thing with doubts and hesitations and expectations that are too high. (Here's a nice NPR article about it, and here's the trailer on YouTube.)
Of course, in case it needs to be said: marriage is not essential to happiness or success, either in an "official document" kind of way or a long-term relationship ("LTR") kind of way. In fact, for my own $.02, I've always had the mindset that I'd rather be by myself than with the wrong person. In my teens and 20s this meant I didn't date a lot and wasn't in too many LTRs — I had other stuff to do, was happy with my life, and didn't see any urgency to finding someone. Looking back, I think I saw a lot of girlfriends spend too much energy on the wrong guy (sometimes to the detriment of school and career), and unconsciously stepped back from the whole arena, with the idea that I would welcome love if it happened, but I wasn't going to put myself out there and force something.
At some point in my mid 20s I assessed my life and realized that I really wanted biological kids as well as a partner in crime; because early menopause is a concern in my family this meant I needed to get a bit more serious about my search. (I also wanted as much time as possible to enjoy coupledom with my partner before we had kids!) So I definitely shifted into a "marriage mindset" by my late 20s, where I focused on dating a lot and going to a lot of social events, and read a lot of self-help books about dating and partnership. Still, I called things off as soon as I realized I didn't see long-term prospects — and I also cut guys loose pretty quick if they didn't seem that into me. (I am a romantic as well as an introvert – it's a tough combination!) What was crazy to me during that intense period of dating was that I could definitely tell when a guy had a "marriage mindset" as well because there was an intensity to the date(s) that wasn't there on other ones — more conversational questions that I thought drove at kids, timelines, Big Lifestyle Qs — I even felt like some guys were trying to assess if I'd be a willing/good SAHM on the first date!
I'm happy to give more dating tips from what I learned in that period in a later post if you guys are interested — but right now I want to hear your thoughts! For those of you who are married/engaged, do you think you need/needed a marriage mindset? For those of you who consider yourself to have one and are currently dating/coupled, how quickly can you tell if your date has a marriage mindset as well? Does anyone have any tales to share of successfully shifting a boyfriend or girlfriend into a marriage mindset? For those of you who've been through an intense dating period like me or Patel, did you find it an empowering experience or a draining one (or both)?
Stock photo (ring) via Stencil.