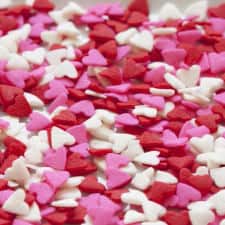 2018 Update: We still stand by this advice on finding time to date when you're super busy, and links have been updated and supplemented. You may also want to check out our more recent discussions on love, including dating advice for career-driven women.  
What are your best tips for finding time to date when you're super busy? Reader J suggested a post about advice for finding time to date …
I liked your post today "Fitting a Social Calendar into a Busy Life" and I have an idea for a related post. What about one about dating? I know you've been off the market for a while, but I imagine you've had some experience in the arena! Specifically, making time to date when you're a busy, professional woman and/or how to meet men when you're a busy, professional woman.
We've talked a bit before about where to find guys to date, as well as on dating at the office, but in terms of general advice on dating when you're busy, I don't really think we've gone there.  So let's get into it a bit.  (And, my usual caveat applies: apologies in advance for every time I say "he" or "him" or "the guy" — I really do mean "your prospective date" or "the person you're dating.")
I'll start by saying that I met my husband in 2007, when I was a fifth-year associate — it would have been a ton easier had I met him in law school or even at the office, but, alas.  So it can be done — but it isn't easy.
A few tips from my experience:
– If you're going to do it, do it. Commit to spending a little bit of time every day doing something to further the hunt, whether it's reading a self-help book, shopping for boys online, saying "YES" to that friend's party when you'd really rather just stay home and do your laundry, or, if you have to work on the weekend, to taking your work to a coffee shop to work rather than at your apartment or office (work permitting). In fact, my super-dorky story is that after a party in 2005, my friend C and I (both single and overachieving) decided our Project of 2006 was going to be to Get Married.  We set up time for weekly status updates (yes, seriously!) and would report in to each other on what we were doing to find a guy.
– Don't worry too much about putting your picture on online dating sites. I remember worrying — but what if someone at the office sees?  Honestly: if they're on an online dating site it's because they, themselves, are looking to do online dating.  Pot, kettle.  That said, you may want to rethink putting super-sexy pictures of yourself online, or saying things in your profile that you wouldn't want people at work to know about you otherwise.  E.g., "Killing time at the firm until Prince Charming comes along!"  (Just a tip: in addition to being inappropriate in case your boss sees it, that particular statement is also not likely to net you many dates, either.)
– Don't email forever with your prospective date. Too many people live in their heads and are content to send you these incredibly long emails — and while it's great that you can connect on an intellectual level, it's better to just get together in person and see if you and the guy connect in real life.  Furthermore, writing super long emails takes WAY more time than just meeting a guy for coffee or a drink after work.
– Talk to the prospective date on the phone for at least 15 minutes before you meet. I called this my "psycho test."  Go with your gut here — if you get even the slightest bad feeling from this guy, do not meet him in person.
– Be safe. Stick to public places until you know the guy really well (i.e., several dates!), and be careful and safe once you get intimate with someone.
I also read a number of self-help books (and, like a proper dork, even took notes on them) and found these three to be particularly helpful, if anyone is interested. (All book links are affiliate links to Amazon.)
Superflirt, by Tracey Cox — if you live in your head and your idea of "flirting" is to glance at a guy from across a room, this is the book for you — it's all about body language.  How to tell if he's interested, how to tell HIM you're interested, and even, if you worry that things aren't going well, how to get you both on the same vibe/wavelength.  (It also is very helpful from a career perspective, because it helps you learn what may be misinterpreted as flirting when you just mean to convey professional interest.) (2017 Update – this book is hard to find but if you're really uncomfortable with dating then I still recommend it — buy it used through Amazon, or check your local library.)
Love Smart: Find the One You Want–Fix the One You Got, by Dr. Phil McGraw.  (I know, cheesy!) I had these ridiculously specific ideas of what "the perfect man" would look like for me.  (I entirely blame the plethora of rom-coms that I've watched over the years!) and this book was great for focusing my attention on what things are actually important to me, which I hadn't really put into words before that.  I learned, for example, that it was really important to me that a man have longstanding, good relationships with his friends and family — much more so than what school he went to or what part of the country he came from or some of the other idiotic things I was trying to look for.
He's Just Not That Into You: The No-Excuses Truth to Understanding Guys, by Greg Gehrendt and Liz Tuccillo.  (And you thought the LAST one was cheesy…)  This book hits you over the head, again and again, with one simple message:  you will know when a guy likes you. If you have to analyze his behavior or make excuses for him (e.g., "he's just too scared because we're such a great match that he's taking it slow!") then — newsflash — he does not like you.  This book was particularly liberating to me in two different ways.  The first way was the freedom to stop wasting time and energy on guys who, really, were not into me.  I particularly remember one guy who I'd been on like 5+ dates who still wasn't calling me more than once a week and who, in one brief phone call, actually seemed to resent the fact that he had to make another dinner date with me.  I emailed him after the call saying, "Look, maybe you're having a bad night, but I feel like you're not really into me.  I think we could be a good match, but I kind of want a guy who, you know, likes me.  So maybe we should just cut our losses?"  And he called back about 2 minutes after I had sent the message to tell me — very apologetically — that no, he really wasn't into me, and maybe we should just break things off.  (He had KNOWN IT all along!)  It sounds heartbreaking and hard now, but honestly — liberating.  I still wish him well — we'd met through a friend we had in common, and I occasionally still see him on Facebook or whatnot — but thank GOD I didn't waste more of my time with that one.  The second way this book was helpful was when I met my husband.  It's one thing to read the book and see that guys aren't treating you the way you'd like them to — but it's a completely different thing when you meet one who actually DOES treat you the way the book says they will.
2018 Update: Readers have said great things about Evan Mark Katz's work as well!
Ultimately, I found that online dating kind of "primed me" to be looking for a relationship.  After a year or so of online dating, I met guys in the Real World as well — at the pizza place, at the airport check-in counter, etc. Again, I'll be honest here:  This dating-intensive period took me a lot of time (goodbye, hobbies!) and a lot of mental space.  I met a lot of jerks — in fact, the last 2 guys I dated were the one I mention above (Mr. I Knew I Didn't Like You But Thought I'd Date You Anyway) as well as one guy who I found out after the fact was actually engaged the whole time we were dating (Mr. But He's Catholic And Smart And From My Home Town So Clearly The Stars Will Align).  So in August 2007, I decided that the mental space was better spent elsewhere, and turned my full attention to my career.
And about 2 weeks later I met my husband at a friend's birthday party at a bar.  (My friend C, incidentally, was engaged by the end of 2006 and is still happily married — they just welcomed baby #2.)
Obviously, everyone has a different story.  Readers, what are your tips for dating when you've got a busy schedule?  Which online dating services would you particularly recommend?  Anyone else care to share their misadventures in dating?
Picture via Stencil.