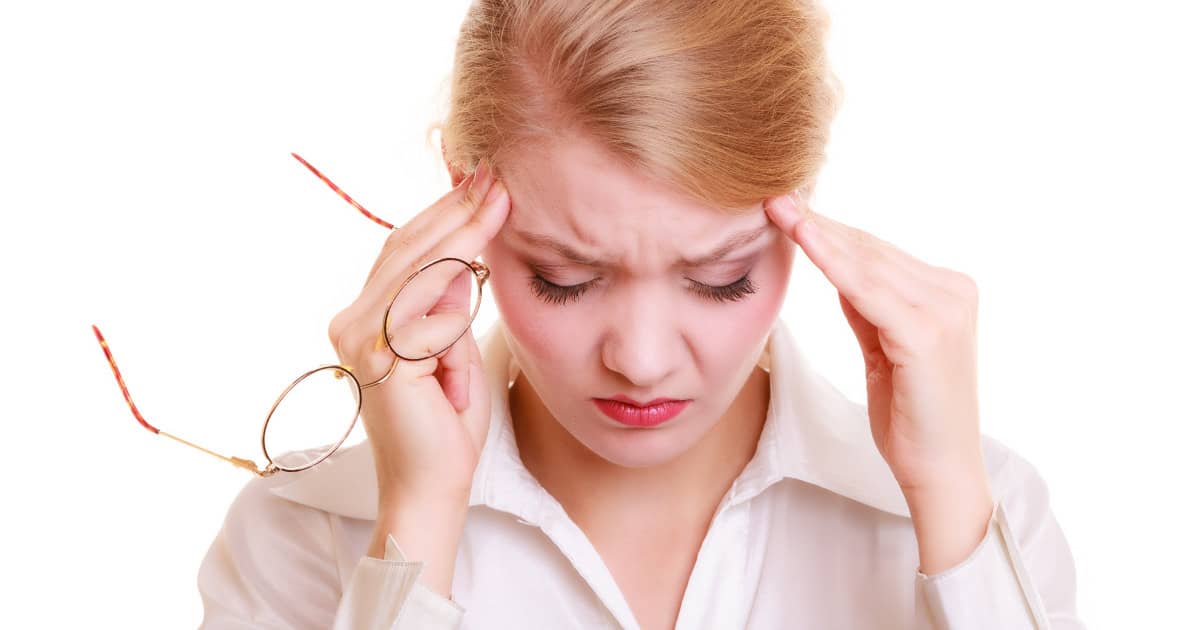 A migraine striking while you're hanging out at home is bad enough, but migraines at work are even worse. Not only do you have to deal with debilitating pain and other symptoms, but you have to consider how to handle the situation in a professional way — when all you want to do is go home. Taking a few steps while you're not in the middle of a migraine can make times like that a little easier.
How do you deal with migraines at work? When you have to go home during the workday or call in sick, do you specifically say that you have a migraine? Is your boss usually understanding? 
Psst: We've also talked about how to function at work without sleep, how to explain an embarrassing illness (not that migraines should make you embarrassed!), how to handle a client meeting while drugged with cold medicine, and how to handle frequent doctors' appointments. We've also had at least one great reader discussion with advice about migraines.
Here are some tips for how to handle migraines at work:
Consider giving your boss (and your assistant) a heads-up that you may have to occasionally miss work because of migraines. You shouldn't feel obligated to divulge private medical information, of course. Some people with chronic conditions find it's better when their boss and coworkers know the details, while others prefer to be vague.
But if you anticipate making any phone calls to say you can't come to work, or leaving in the middle of the day because you're feeling horrible, it's definitely easier (and more pleasant) to provide an explanation while you're feeling good rather than suffering from severe pain, vertigo, nausea, and so on.
If you have to call in sick with "morning migraine" and you decide to give the specific reason for missing work, tell your supervisor how long you could potentially be out, if you can. If you feel the need, explain that you couldn't have informed her any earlier, because you felt just fine the day before.
If you think your boss is getting suspicious about the time you've missed, either because, like a lot of people, she doesn't understand the severity of migraines, or because she thinks you might not be telling the truth (e.g., a boss who has it out for you), Alison of Ask a Manager suggests simply not mentioning migraines anymore.
If you feel it's necessary, make sure (or try to make sure) that your boss knows migraines are a genetic, neurological disorder — not just bad headaches. Don't offer a doctor's note unless you're required to provide one.
If you worry that your absences will affect your job, tell your boss how you're addressing the time you miss — not to apologize for your condition, of course, but to show that you take your work seriously and want to minimize the hours that you're out.
Explain that you will take precautions to try to prevent migraines (e.g., stay hydrated, limit caffeine — but you don't have to give specifics if you don't want to) and point out that your employer can help by making accommodations such as providing an anti-glare screen for your computer monitor, relocating your desk if it's under direct fluorescent light, or moving your office/cubicle/desk to a quieter area).
Here are a few quick tips from Corporette readers on enduring a migraine at work: (1) take Excedrin Migraine and have a big cup of coffee, (2) turn down the brightness on your computer screen, (3) wear sunglasses while at your computer, and (4) if you can, turn on the lights underneath the bookshelves/cabinets in your cubicle.
If you have migraines, do they cause you to frequently miss work? If so, how do you handle migraines at work with your supervisor and coworkers? How much do you go into detail about your condition, if at all? Have you had a boss who wasn't understanding about, for example, having to leave work in the middle of the day due to a migraine?
Stock photo: Shutterstock / Voyagerix.