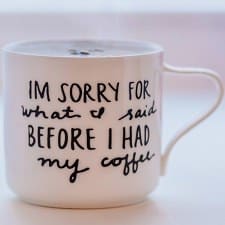 Whether you had to pull an all-nighter for work, you've got a baby, or you were just having too much fun, the worst part of being up all night is the workday that follows — so you're lucky that we've got tips for you on how to function at work without sleep.
In the past we've also covered how to find out why you're tired all the time, how to nap at work, how to deal with insomnia, how to use makeup to fake a good night's sleep, and how to use the right foods for energy to survive the workday.
Here are 10 tips for how to function at work with no sleep:
1. Wear a really safe outfit for work. In some fields this may be a navy or gray suit, but it may also be that simple sheath or shift dress you love, or another outfit you've worn before and love.
2. Don't eat a huge meal for lunch — you'll probably bring on a food coma. During the day, eat several small, healthy snacks to keep your energy up.
3. In fact, don't eat too many simple carbs and sugary foods at all. Too many carbohydrates will likely bring on blood sugar crashes, exactly what you don't want. Protein is a great food for prolonged energy throughout the workday: nuts, string cheese, etc.
4. Warn your coworkers that you didn't sleep well the night before — let them know you might not be yourself and that you're likely to be cranky and less productive. (This depends on your office and your relationships with your colleagues, of course.)
5. Go outside as much as possible, even if it's just a few minutes of standing in the sun (or lack of sun). Walks are even better.
6. Caffeinate wisely. Here's an infographic (from the Institute for Scientific Information on Coffee, which I now know exists) of sources of caffeine, ranging from filtered coffee (60 to 135 mg) to tea (20 to 45 mg) to hot chocolate (2 to 7 mg of caffeine). If you're not a regular coffee drinker, know that a cup of coffee will start to make you more alert in about a half an hour and the effect will last for about four hours. Here's our recent post on the best teas (and check out the reader comments as well). The types of tea in decreasing order of caffeine content are black, green, and white.
7. Try to avoid any high-stakes projects. Your decision-making skills and attention to detail will probably not be up to par, and you don't want to pay for it later if you do something irreversible.
8. Don't rush — take your time with your work. You're already going to be more prone to making mistakes, so don't make it worse by doing your work too quickly. Double-check your conclusions, calculations, recommendations, etc. Proofread your emails carefully. Consider having a coworker proofread your writing or check your numbers if you're worried. (This may be something regularly offered by your in-house librarian or Steno team.)
9. Drink lots of water. Stay ahead of dehydration, which will make you feel worse than you already do. (Bonus: You'll be forced to get up off your chair for frequent bathroom trips, which will get you moving and boost your energy a bit.)
10. Take a power nap if possible. We shared lots of tips on how to nap at work a few years ago. Don't forget to set an alarm!
And, a bonus 11th tip for how to function at work with no sleep:
11. Feel a little more confident by using Kat's recent makeup recommendations for faking a good night's sleep. If you don't look like death, maybe you can try to pretend you don't feel like it.
Readers, what are your best tips for being able to function at work the day after an all-nighter? What work mishaps have happened to you after not getting any sleep?
Some great sleep aids if you're struggling with sleep issues…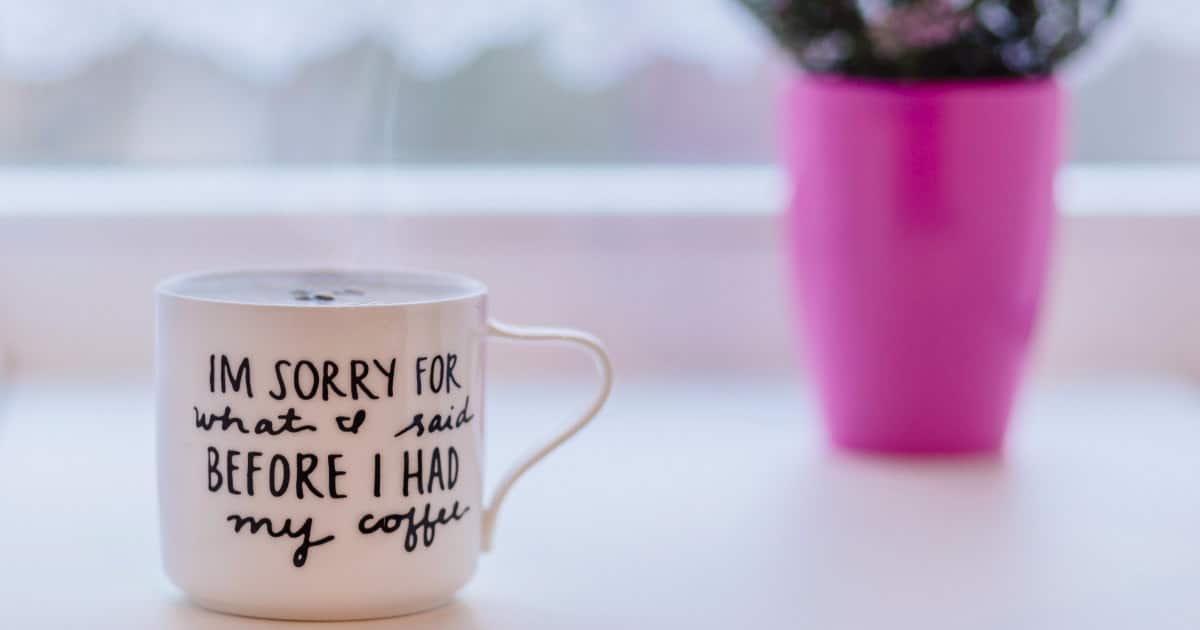 Picture credit: Pexels (mug at top); Stencil (pin at bottom).