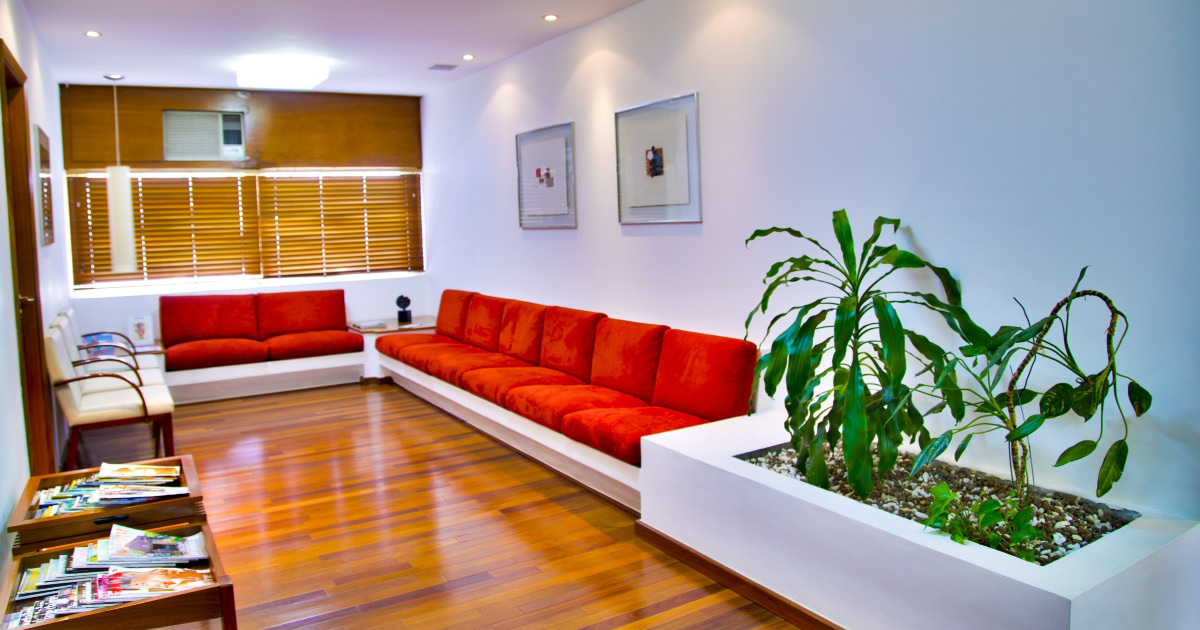 2019 Update: We still stand by this advice for handling frequent doctors' appointments, and links and images have been updated below. You may also want to check out our discussion at CorporetteMoms for how to handle your kids' doctors appointments, as well as our discussion here of how to make time for therapy.
When you have to take time off work for frequent doctors' appointments, how can you schedule them to minimize the effect on your workday? What are the best ways to explain your absences to your boss, secretary, and other coworkers? Reader L wonders:
I was wondering what the proper etiquette is to deter nosy coworkers when you are frequently in and out of the office for medical attention. While my team superior is aware of the procedures I need done so I can request time out, the other people that I work with daily are extremely nosy and ask questions as if they were trying to diagnose me. One even asked about my bathroom habits! As a young professional, how do I communicate to people I work with and under to explain frequent absences without compromising some privacy? Telling them I was out for a procedure or just not feeling well is apparently too vague and spurs intrusive follow-up questions. I understand that they are genuinely concerned, but I want to keep my health problems private except for HR and my boss.
Meanwhile, a second reader, S, is stressed about how her high-risk first-trimester pregnancy is affecting her job. Due to a subchorionic hemorrhage, she's limited in her activities at home and at work, and she was nearly hospitalized for hyperemesis gravidarum (severe morning sickness). She hasn't yet announced to her coworkers that she's pregnant.
Great questions, Readers L and S. I think that any time you're getting into the realm of health-related issues (whether pregnancy or other things), it's in your best interest to keep things on the DL — coworkers just don't need to know until there's Something to Know. We've talked about how to deal with a miscarriage at work, as well as how to deal with a potentially embarrassing illness — but we haven't talked about this directly. These are a few tips that I can think of, but I'm curious to hear what readers say:
a) Try to make your appointments either the FIRST of the day or the LAST of the day. Doctors tend to be running on time then, so you're more likely to get in and out quickly.
b) If you can, find a doctor close to the office. Sometimes this isn't possible. When I damaged my eyes I had to go to a specific cornea specialist for frequent checkups and I needed to plan travel time as well as appointment time. On the other hand, if it's your first trimester of pregnancy and you seem to be having a troubled trimester, don't worry about picking your "ideal birthing hospital" or OB/GYN with the best bedside manner, because you can always change that after you make it through the first trimester — just find someone close to work who you trust to make decisions about your health (e.g., when you need to be hospitalized). Talk to your preferred doctor about why you may be looking for a doctor closer to work, and see if she points out any stumbling blocks to rejoining her practice later.
b) If you end up having to have repeated appointments, try to pick an "appointment day" out of each week. For nosy coworkers, if you repeatedly come in late on Thursday mornings, they may just assume that you have a therapy appointment, a personal trainer appointment, or a standing breakfast date. On your end of things, this may help in a number of different ways — you can better manage your personal energy (running to just one appointment at a time can be taxing) and you can also assemble a tote bag of work that can be done in a waiting room. (As a self-employed person, I don't have too much to worry about re: nosy coworkers, but early on in this pregnancy I realized that just going to one doctor's appointment tended to kill the day for me in terms of energy. So I've randomly picked Thursday afternoons as the time to go to various appointments (OB/GYN, sonograms, physical therapy, etc), and while it's a huge chunk of time to commit, I end up having "better" time on the other days.)
c) If you're hospitalized for a short stay, I think this is really up to you to decide who needs to know, and how much. You could just say, "I'm too sick to come to work," and leave it at that. Some people (maybe you, and hey, maybe me too if I were hospitalized) will want the "sympathy" that will come from the drama! of! being! hospitalized! But keep in mind that you give up the right to a bit of privacy then — coworkers have a right to know if you're contagious, and just what they're dealing with. (How likely is it that you'll be going back to the hospital, and how many EXTRA hours of work will it mean for them if you can't manage?)
d) Finally: figure out who you need to tell (boss, HR, your secretary), what you need to tell them, and who will be your ally vs. the office gossip. A great secretary may cover for you if you're out yet again because you have a doctor's appointment, and make snap decisions about who needs to know where you are versus who only needs to know that you're away from your phone right now. A lousy secretary will gossip and tell everyone that you're out again. Sometimes, telling your secretary how you want things handled ("Please just tell people 'X' and email me the message immediately") is a great way to avoid that kind of behavior.
Readers who've had many doctors' appointments — what are your thoughts? How have you managed? What are your best tips for keeping Private Things private, particularly when it comes to health issues?
(Originally pictured (white seats): empty waiting room, originally uploaded to Flickr by Julep67. )