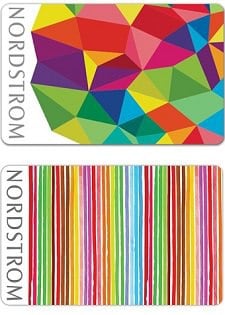 2018 Update: Gearing up for the Nordstrom Anniversary Sale 2018? The sale starts July 20, 2018 — sign up for our newsletter to get our picks for workwear and beyond!
The below content is about the 2016 Nordstrom Anniversary Sale.
The Nordstrom Anniversary Sale opens to everyone on July 22 (although Early Access continues for cardholders now), and I'm really excited about the great sales this year for workwear, shoes, and beyond. I ALSO happen to have the best readers around (thank you guys!), so I thought I'd run a few little giveaways to help you take advantage of one of the best sales of the year. I'm going to give away TWO $250 giftcards — and all you have to do to enter is like my Instagram page or my Facebook page! (You can get additional entries by sharing with a friend, following on Twitter or Pinterest, signing up for our email list, or more.) You can enter one or both of the giveaways! The giveaways end on July 22, so you please act fast if you'd like to enter! 
(You can read the full terms in the contest rules, but please note that these contests are only open to United States citizens over the age of 18.)
Update (7.24): The giveaway is now closed, and both winners have been notified — thank you to everyone who entered!
Option 1: Like the Corporette Instagram feed to enter to win a $250 Nordstrom giftcard!
* This is my first time running a Rafflecopter giveaway, so please bear with me — I think they want you to "log in" via Facebook or email so you can be notified in the event you win — the giveaway is after the "login" page. Please see our Privacy Policy if you have any questions. 
If you're not seeing the giveaway widget above, you can click this link to enter.
Option 2: Like the Corporette Facebook Page to enter to win a $250 Nordstrom giftcard!
(You can enter both giveaways!)
If you're not seeing the widget above, you can click here to enter.
Disclosures:
The sweepstakes will end at 11:30 AM ET on Friday, July 22; prize winners will be announced within 72 hours of the closing. The winners will have one week to respond to Kat to claim their prize or a new winner or winners will be chosen. Your information will be held in confidence by Corporette® pursuant to The Corporette® Privacy Policy. Please note that, due to legal reasons, this contest is only open to adult residents of the United States.