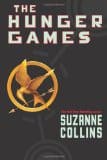 2016 Update: There are still tons of great suggestions in the comments, but do check out our more recent discussion on summer reading for working women. 
I'm having a rough Monday for a reason I suspect is familiar to many of you: I was up until 2:30 last night finishing
The Hunger Games
. (Yes, I FINALLY read it after years of readers recommending it. Now I can't wait for the movie to come out on DVD!) We've talked about
brain candy
before, but with summer beginning (and, theoretically, vacation time), I thought I'd start an open thread today:
What are your favorite brain candy books — you know, the ones that are such easy and quick reads that you can't help but count them as guilty pleasures?
Some of my favorites: – Julia Quinn (especially
The Bridgerton Series
) – Charlaine Harris's
Sookie Stackhouse mysteries
– Sophie Kinsella (especially
The Undomestic Goddess
) – Pretty much anything by
Malcolm Gladwell
Longer reads (but still favorites) include
White Noise
by Don DeLillo,
Good Bones and Simple Murders
by Margaret Atwood, and
The Crying of Lot 49
by Thomas Pynchon.
P.S. In a much (much) more serious vein,
I just wanted to direct anyone who's suffering from domestic abuse (or knows anyone who's suffering) to the
weekend open thread
, where a lot of commenters gave some great advice to a reader who is suffering. There are some great tips in here, including an
anonymous domestic abuse hotline
. To the original poster and everyone else who wrote in to say they were victims, my heart goes out to you. And to everyone who wrote in with helpful advice, big hugs — you make this a great community.