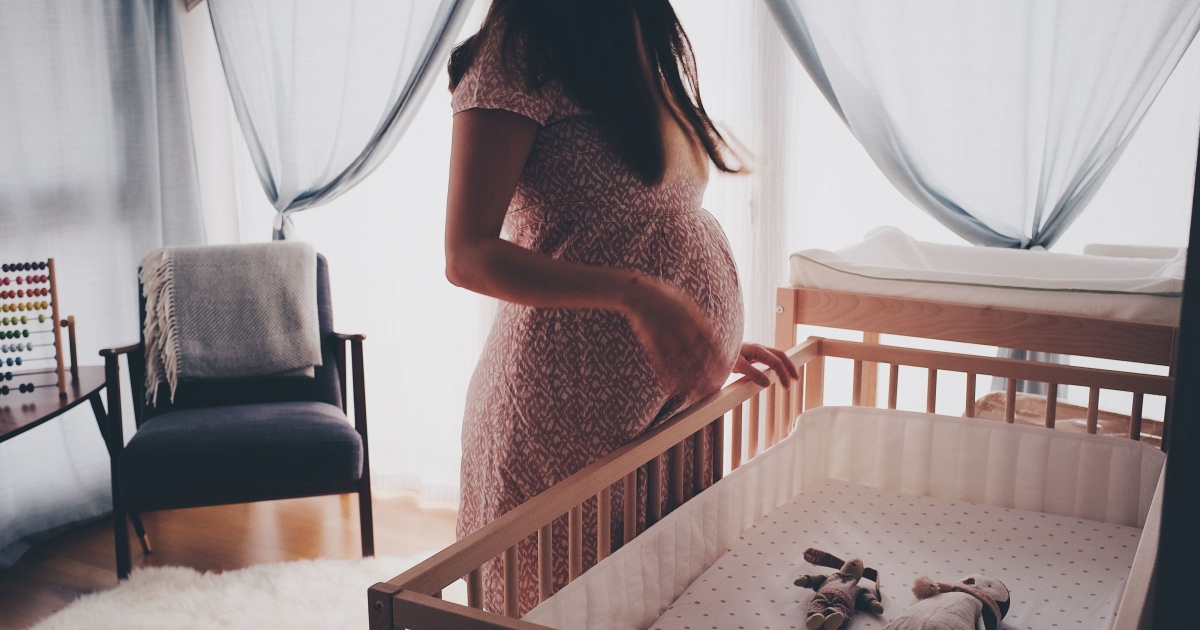 One of the interesting topics that readers wondered about when I announced my pregnancy was WHEN to get pregnant. So let's talk about it today. This is kind of a long post, so I'll start with the questions: When is the best time to get pregnant? What considerations should you factor into the mix?
Psst: you may want to check out some of our more recent discussions on family planning and pregnancy, including our top tips on preparing for pregnancy. Over at our working moms' blog, you may want to check out advice on work-life balance from working moms to their pre-mom selves.
(Pictured: Pregnant, originally uploaded to Flickr by Phil Of Photos.) Social media pictures via Stencil.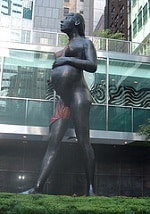 When Is The Best Time To Get Pregnant In Your JOB?
You need to build a bank of credibility before you get pregnant. I recently attended a panel discussion at the New York City Bar on when women should get pregnant, and I loved one of the phrases I heard: "the bank of credibility."
Realistically, when you start a new job, you need to build up a bank of credibility so that people know who you are and what you're capable of. I think this is key — as I mentioned earlier, the first trimester can be very trying (particularly on your energy) and you may not want to tell your superiors or coworkers that you're pregnant until you're into the second trimester.
Furthermore, your bosses will want to know what they can expect both when they send you into a maternity leave (will you get all of your projects off your desk that you need to? will you be responsive to occasional emails or questions during your maternity leave, or will you completely disappear for 12+ weeks?), as well as how responsive you'll be when you come back from maternity leave. The nightmare (if you haven't built up enough credibility) is that your job will basically be gone entirely by the time you come back because your bosses didn't think they could rely on you to juggle your job and your new role as a parent. On the flip side, the dream would be for your boss to say "Oh, I had this great project and I knew you were coming back to work so I held it for you."
Personally, I think you need at least 2 years on a job to build up a bank of credibility.
So build up a bank of credibility — but aim to get pregnant when you're still replaceable. I've heard that planning for maternity leave is basically like planning a vacation — but with 3x more stress. That stress is much, much lower if you know that your coworkers can do much of your job as well as you could.
A lot of tasks can be assigned to other people very easily — yes, there may be some teaching involved, and yes, you may need to spend some time supervising your coworker, but ultimately you'll be happy that you can take your maternity leave without being bothered too much by work concerns.
I'm sure with enough help (paid or unpaid), anything is possible — for example, both Victoria Beckham and Ivanka Trump have planned as little as two weeks of maternity leave! — but it may not be the kind of motherhood experience you're hoping for.
Don't worry too much about job stress factoring into the health of the pregnancy. During the City Bar panel discussion, the doctor noted that when articles and studies discuss "stress" as being a factor in conception, miscarriage, and the health of the baby, they generally mean stress more along the lines of "I was being physically abused," "I only ate one meal a week," or "I didn't quite manage to kick that crack habit" — not "I had a big project due and had to work late to do it" stress.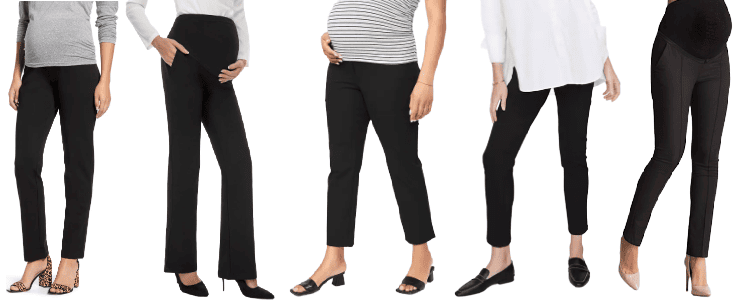 Career Considerations: When Is The Best Time to Get Pregnant?
We've talked before about jobhunting while pregnant.
We've also talked before about how to insulate your career if you want to be a SAHM mom for a year or two.
Medical Considerations For The Best Time To Get Pregnant
Fertility peaks in your 20s. It starts declining (for most women) when you're 27 — I've heard that whatever your fertility is at 25, it'll be half that by 35, and half THAT by the time you're 40.
If the mother is over 35 when delivering, the medical profession considers it a "high risk pregnancy." (For those of you uncomfortable with the term "high risk pregnnacy," another super fun term for it is "geriatric pregnancy." Yes, seriously.)
According to the doctor on the City Bar panel, fertility problems appear (for most women) at age 37 or 38, but she noted that women can have babies with help well into their 40s. She did note that egg freezing is still an experimental technique, though (and readers should note that both egg freezing and IVF are very expensive treatments).
You're born with all of the eggs you'll ever have — so as you get older, not only do you have to worry about aging eggs, you also have to worry about dwindling supply. (But as Dr. Oz says, how many eggs do you really need, anyway?)
Relationship Considerations On When To Get Pregnant
May you all be lucky enough to be in a strong, healthy, loving partnership when you want to have kids.
Two notes if you're not:
Single motherhood has to be one of the hardest things out there — huge props to any of you readers who are doing it. I'm in the midst of Lamaze classes right now, and the other day we all went around the room and shared our "worst pain, ever" story. My answer ("the two days of the NY bar exam") got some guffaws, but the teacher nodded seriously and said that sometimes emotional/stressful pain is far far worse than anything physical that you'll go through — and related that one of her previous students had answered "being a single mother."
I cannot imagine pregnancy or parenthood strengthening a bad relationship. Just in pregnancy I've been leaning on my husband a lot. (Sorry, hon.) An acquaintance of mine who's a divorce lawyer has said that marriage is one thing, but she'd think long and hard before she had kids with someone.
"Being Ready" Considerations:
Ha! Just kidding. You'll never be 100% ready to have a kiddo.
For my $.02, I think for a lot of women the question of WHEN is a luxury. Personally, I didn't meet my husband until I was 30; we got married when I was 32. By this point I was extremely freaked out by all of the medical advice I was reading (plus the fact that I was a very early bloomer (ever the over-achiever!) and had gotten my first period at age 10 — so I was convinced my eggs were dwindling).
Still, I was adamant that my husband and I have a *wee* bit of time together as newlyweds, to ourselves — so the plan was to start trying around my 34th birthday. Business-wise, this could not have been a worse time — I really wish I'd had more time to get used to doing the blog full time before I tried to juggle motherhood with it! — but I just really didn't want to test fate and my fertility.
(As it was, I freaked out so much in the months leading up to the "Time to Start Trying" that we ultimately decided to go off the pill 3 months early, figuring that by that point it really just did not matter.)
The funny thing is that so many of my close friends have been pregnant along with me over the past few months — about 10 all told. (Just in the past 2 weeks, 3 friends have given birth to 4 babies.) Apparently we all got the "you're 34 or older so it's time to procreate" memo…
Readers, what do you think the best time to get pregnant is? What other considerations would you factor into the mix?
P.S. – For those of you wondering about the Corporette Moms Newsletter — it's here, and it's a full blog for working moms — come join the fun!
2020 image updates (young woman wearing a pink dress standing over crib) and 2015 updates (baby nestled in white fluffy rug or blanket) via Stencil.