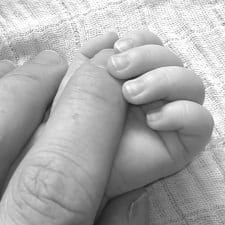 2018 Update: We still stand by these tips on preparing for pregnancy, but you may also want to check out our more recent discussions on family planning and pregnancy, including how to decide if you want to have kids. 
What are the most important steps to take as you're preparing for pregnancy and planning to have a baby?  If you're a Type A, planner type of woman, what should you know ahead of time? Readers discuss this often, but I don't think we've ever rounded up everyone's advice.  So: if  you wanted to start trying to conceive ("TTC") in six months, what would you want to check off your to do list? Are there certain things you'd focus on in your career, personal life, or health? For those of us who are Type A, planner types, this is an important question — what should you know before you TTC?
We've talked about financially preparing for a baby in our Tales from the Wallet series, as well as Kat's advice on planning your career for babies, but we haven't talked about the more general aspects of planning for a baby in a while. We've collected the most helpful reader advice here — what would you add? What would you tell a planner asking how to plan for her pregnancy?
Preparing for Pregnancy: Health
(N.B. Not intended as medical advice; please consult your doctor with any questions.)
"If you are still in open enrollment season, look carefully at the coverage options for you and your SO (if applicable). My policy was better at first glance, but it turned out they didn't cover things like genetic testing (fetal DNA) and medically necessary formula."
"I'd get any shots now, e.g., I wasn't vaccinated against rubella as a kid and that can be very damaging for the foetus. Got the shot after I stopped breastfeeding. For me, I also wanted to lose 5-6 pounds first, which I did. More importantly, I was fitter going into pregnancy."
"I would also go off BC and start taking prenatal vitamins now. As I mentioned before, I never got a period after going off BC and needed intervention to get pregnant, so best to know that sooner than later!"
"If you're on hormonal birth control, go off it now and use condoms till you're ready. No one tells you when you go on the pill that your cycle can take forever to regulate!"
"My doctor told me to start prenatals 3-6 months before trying, because by the time you are aware you are pregnant, key fetal development has already occurred so you won't get much benefit from starting them after a positive test."

"If you are overweight/diabetic, get blood glucose tightly-controlled."

"I lost about 10 pounds (which put me on the high side of a healthy weight) and helped solidify healthier eating habits. It has made being pregnant and maintaining a healthy weight significantly easier, and it has also been easier to maintain those healthier eating habits while pregnant since they were already established."
"Get into a steady exercise routine if you aren't already (because it's hard to start one when you're newly pregnant), and clear up any minor health problems you may have now (e.g., getting that pesky mole removed, etc.). Oh, and get Taking Charge of Your Fertility — great guide for how to actually get pregnant. If you're older, you may want to see if you can get your AMH and FSH levels tested to see if you might have a fertility issue. That way, you can be aggressive and plan accordingly. Finally, expect that it may take a while."
Preparing for Pregnancy: Getting Settled
"I'd want to be living somewhere I knew I would stay for a few years, and be in a job I knew I wouldn't be likely to leave in the next 18 months. Moving or changing jobs while pregnant or with a baby sucks."
"Settle in wherever you want to be for next 2 years."
Preparing for Pregnancy: Job & Benefits
"Make sure you understand your maternity policy. I have had people on my staff that were very confused and disappointed when they ran the math on maternity leave (we do offer paid leave, but there is a cap). My team is full of high earners that are well over the cap so the took a big pay hit they didn't expect)."
"Do your best work at work to build up your 'bank' of goodwill. Pregnancy affects everyone differently, but for me I was surprised at how much it negatively impacted my focus, and in turn decreased my work performance, during certain times. I have been with the same company for several years though and generally do outstanding work. I found everyone to be super accommodating and very welcoming when I returned."
"Make sure you have Short Term Disability coverage in place, if you need it. Many policies will make you wait a certain period of time before it will cover your pregnancy related STD."
"I'd add saving vacation days if that's how you'll be funding your time off, and examining your health FSA if you still have time to change that. We maxed out ours for the year I was pregnant and am so glad — in addition to 'normal pregnancy' charges (vaccinations, ultrasounds, etc.), it covered our doula and childbirth classes."
Preparing for Pregnancy: Relationships
"What I would be most concerned about at this stage would be making sure my relationship with my partner was solid and that we had discussed our expectations around sharing the work of child care in great detail. I see people around me planning the tiniest details of which crib to use, exactly what they should be eating each day, etc., but when they give birth they realize that their husbands are expecting a way more 'traditional' arrangement than what they want."
"Make sure your desire to be with your spouse is bigger and stronger than your desire for babies and that it's mutual."
Preparing for Pregnancy: Fun Stuff
"Travel. Take that big trip somewhere exotic that you have been dreaming of, since it might be a while before you are able to consider going there again."
"I'd approach this the same way you'd approach any big life transition. For example, what should you do six months before moving to a new city? Enjoy the heck out of your current life. Do all the things that you love to do now — those things you will look back on with fondness when this stage of life has passed."
"Travel was a big one for me. I fully intend to keep traveling with kid(s) — my parents took me all over the world and it was awesome — but am aware that at least for a few years our vacations will look very different, so it was important to me to get some big adult trips out of the way. We have done big, 'bucket list' trips each of the last three years and are planning to do one more this spring and after that will be ready to TTC."
"One thing that I wish I'd done is take some classes or otherwise engage in some hobbies that wouldn't work well with kids. For example, I've always wanted to learn photography, but it's not really practical to take some sort of regular class now (I could, but I'd rather not be away from the munchkins during my non-work time). We found that we were actually pretty well able to do most 'going out' type things with a baby (he was great in restaurants and such), but there are some things where you just can't bring them. Also, if you have friends that you haven't kept in as good contact with as you would like, take the time now to try to fix that, because you're not going to get around to it later."
"Drink a lot of red wine (or alcoholic beverage of your choice). Go to a movie in the movie theater. Boudoir photo shoot."
Further Reading:
Pictured: Pixabay.