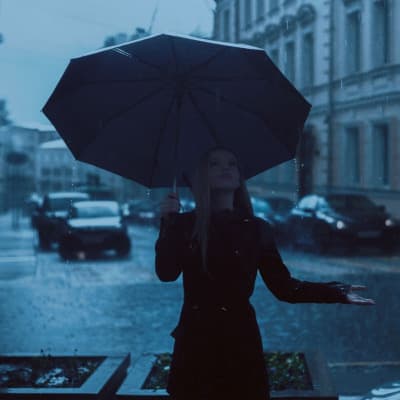 So here's a fun question for today: When traveling, what are your rules for clothing based on weather? If you're packing for a trip and hear that temperatures are expected to be in the low 70s, what does that mean for you? Do you have hard cutoff temperatures for things like sandals, tights, hats and gloves, and more?
If you're traveling for business, where is the pantyhose/tights/bare-leg temperature cut off, or open-toe versus closed-toe rule? Have you found any amazing pieces (scarves or cardigans, for example) that are so lightweight and effective across a wide spectrum that you ALWAYS pack them?
These are some of the Corporette readers' favorite items for business travel…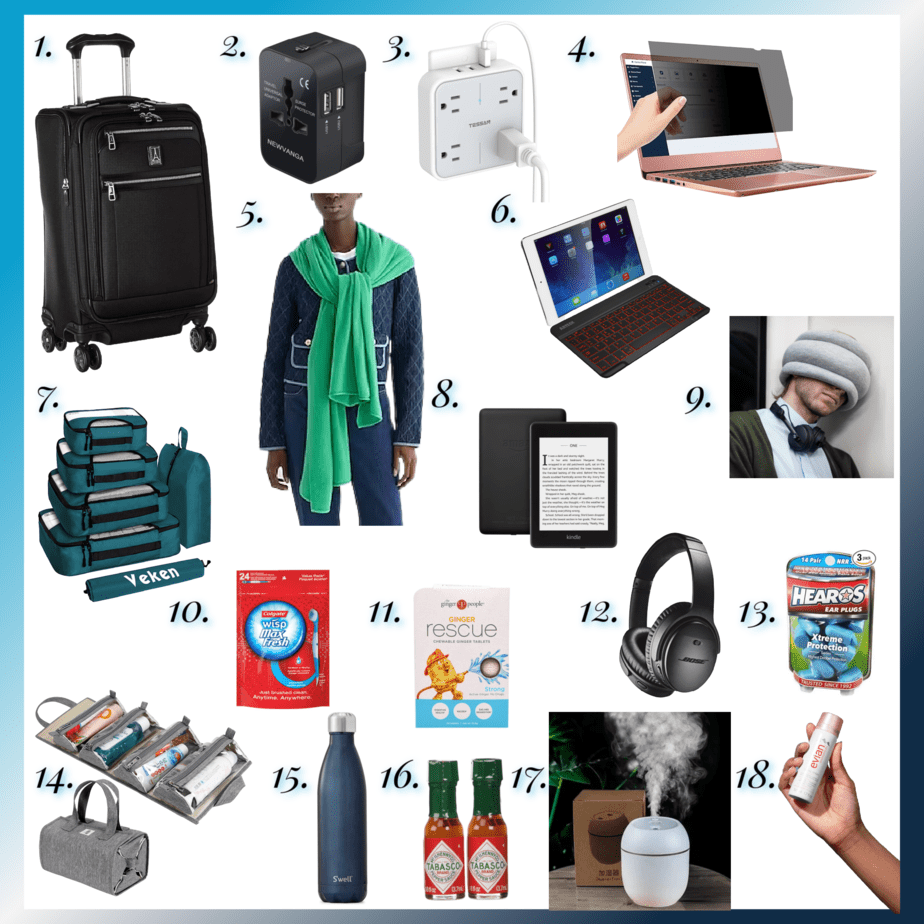 This post contains affiliate links and Corporette® may earn commissions for purchases made through links in this post. For more details see here. Thank you so much for your support!
To back up a bit: Earlier this week, my husband and I took a "long date"/mini-vacation to New Orleans*. Before we went, I was totally flummoxed looking at the weather. 60s during Sunday evening. Raining but in the high 70s on Monday. Then in the 40s or 50s on Tuesday when we left.
Soooooo… what does one pack for weather like that?
I kept remembering a trip I took to Germany years ago, where the forecast had said 70s, so I happily packed dresses and sandals and was FREEZING the entire time. I wound up buying some great jackets on that trip! (I also bought sneakers because my feet were cold!)
For NOLA, my guesses were mostly correct (lots of layers!) with the exception of Monday morning before the rain started, when it was high 70s and super humid. We were walking around Tulane's campus, where my husband went for undergrad, and I kept passing girls wearing dresses with sandals and feeling Super Frump Tourist with my tall rainboots and hooded rain jacket, and sweltering in my ripped skinny jeans and t-shirt. Once it started to rain and the humidity broke, I was much more comfortable!
So let's hear from you, ladies: When traveling, what are your rules for clothing based on weather? What do you always pack when there will be a wide range of weather fluctuations?
* Before anyone asks: yes, NOLA was amazing!
I combed through reader comments before I went, and based on a lot of those we stayed at the Hotel Mazarin (lovely!), ate at Commander's Palace (OMG — I expected it to be romantic and fancy but not necessarily great food, but it was probably one of the best meals I've had in my life!), and wandered the French Quarter and Tulane's campus, and also made stops to Domilise's for po' boys and Tipitinas (which is a music venue, but we went midday because my husband needed a new hat to replace his decrepit one from his college years).
We also tried to make reservations at Galatois (fail) and Meril (which closed at the last minute due to some technical problem, but was just as well because we totally ate and drank too much just wandering around the French Quarter). Great visit in the limited time we had.
Psst: a few other favorites for travel…
Great Bags with Trolley Sleeves
Hunting for lightweight carry-ons with a trolley sleeve for your rolling bag? As of 2023, Tumi, Lo & Sons, Cole Haan, Vera Bradley, and Baggalini are your best bets if you're looking for quality — but here are some other options (including super affordable Amazon ones) below. (Kat has this one and likes it!)
Great Foldable Flats for Lightweight Options While Traveling