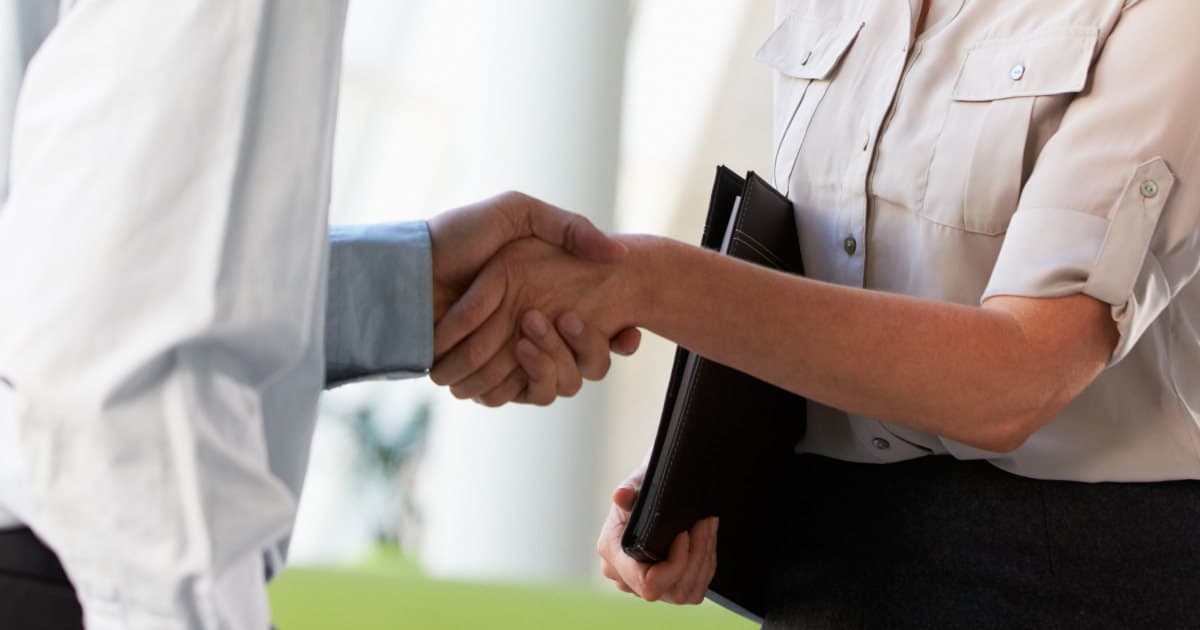 If you're doing well in your job, but your supervisor and coworkers don't know that you're autistic, should you tell them? Should you let them know when you interview, when you start work, or only if you need specific accommodations and/or if problems arise? We recently heard from an autistic lawyer who is trying to make that decision:
Reader M asks:
I've been recently diagnosed as being on the autism spectrum. It's not a huge surprise, an assessment was begun when I was a child and discontinued because my parents were concerned about me being labeled. Now, before my diagnosis I skipped three grades, entered law school young enough that I was the youngest woman there for all three years, did incredibly well at my bar exam, and have been successfully employed. Should I go public with my diagnosis? What could go wrong?
This is a really interesting question. We haven't talked about autism before, but we recently discussed how to manage ADHD in the workplace (incidentally, up to 50% of people with autism show signs of ADHD), and we've also shared advice on disclosing other personal/medical information at work, such as how to announce your pregnancy at work, as well as tips for handling frequent doctors' appointments and making time for therapy.
Note to readers: Some people on the autism spectrum prefer being referred to as "a person with autism," while many identify themselves as "an autistic person." (This is framed as person-first vs. identity-first language.) We don't know what Reader M prefers, so we're using both.
For readers who don't know a lot about autism, here are a few facts to frame the conversation about ASD and the office:
We sought advice from the Autistic Self Advocacy Network, which "seeks to advance the principles of the disability rights movement with regard to autism," and certified coach Barbara Bissonnette, who offers career development, job coaching, and workplace advocacy for people with Asperger's through Forward Motion Coaching.
Before we share advice from ASAN, we'll pass on their personal message to Reader M: "Congratulations on learning more about yourself, and for reaching out. We're glad to know you're part of our world." (As their email response was a joint effort, we aren't attributing their quotes to a single person.) Here is their input:
Realize that being openly autistic at work can have an impact beyond your own experience. "[It] can also help make your workplace more welcoming for autistic and disabled employees who come after you. … [Y]ou can challenge people's preconceived ideas and make your field more accepting," say the folks at ASAN.
Still, consider the risks: "People can change the way they see you, or start looking at you through a stereotypical lens," says ASAN. "Sometimes, if the way they treat you differently is subtle, it can be hard to prove that they are discriminating against you or make them stop." (Ed. Note: See this recent Ask a Manager post.)
Know that your experience may be a mixed bag: "We know autistic lawyers who are successfully practicing in their fields (we have a couple working here at ASAN!). We have also heard about autistic people being discriminated against in law — for example, an employer limiting an autistic lawyer's access to clients after learning about their disability."
Do some research specific to your field: "We aren't aware of any states which would not let you be admitted to the bar because of an autism diagnosis, but it is a good idea to check your state's bar questions to be sure. It might also be helpful to check out the ABA's Commission on Disability Rights, which has a disabled attorney mentoring program."
Remember, it's all up to you. "[D]isclosing your disability at work is a personal decision, and it is yours alone to make," says ASAN.
Here are some of Barbara Bissonnette's tips for Reader M on whether she should tell her colleagues that she's autistic:
Learn how the Americans with Disabilities Act (ADA) protects you — and your employer. Your employer must make "reasonable accommodations for qualified employees who disclose," says Bissonnette, who adds, "the modification cannot cause an undue hardship to the employer."
Make a list of the challenges you face at work and be proactive by requesting accommodations. "Make sure that your list does not contain problems related to basic job readiness," says Bissonnette, who suggests The Job Accommodation Network as a resource, and offers a free guide on her website called Workplace Disclosure Strategies for Individuals with Asperger's Syndrome & Nonverbal Learning Disorder. You'll likely need a doctor or another qualified provider to verify your diagnosis, she says.
Make sure HR documents your request and works with your manager. Otherwise, you're in charge of who knows about your diagnosis. "You can choose to keep it confidential, between human resources and your supervisor," says Bissonnette. "Or you can identify specific coworkers whom you want to know."
Be prepared for your employer to counter with alternative accommodations. "Be professional, and demonstrate a positive attitude and willingness to compromise. Making demands and threatening legal action puts the employer on the defensive."
If you are a lawyer with autism (or work in any another field), what would your advice be for Reader M? In your opinion, should you tell your colleagues that you're autistic? If you are open about your autism at work, what have been the pros and cons? Readers with any disability/condition that has led you to request accommodations at work: Were your efforts successful? Would you have done differently?
Psst: Here's a recent discussion at Spectrum News on the risks and benefits of disclosing your autism diagnosis to future and current employers.
Stock image via Deposit Photos / monkeybusiness.