With summer almost here, we thought we'd revisit a subject readers have talked about through the years: great board games for grown-ups! They're the perfect antidote to too much screentime (both for kids AND adults), a great stress reliever (well, unless Monopoly ends up getting too heated!), and a way to distract your mind from, say, what's in the news… Today we're rounding up six reader recommendations for board games for grownups. Readers have suggested many board games in the comments over the years, but these six have earned multiple mentions (and have hundreds or even thousands of Amazon reviews, too):
(Psst: we've also talked about Kat's favorite board games to play with the littles, over on CorporetteMoms (as well as the best first board game for your kiddo). Looking to pick up a solo hobby during your time outside work? We've also talked about coloring books for adults and how to learn a language.)
This post contains affiliate links and Corporette® may earn commissions for purchases made through links in this post. For more details see here. Thank you so much for your support!
Pandemic
What's it all about? "Can you save humanity in this cooperative game where deadly viruses are spreading across the globe? Together, you will treat diseases, share knowledge, and fly all over the world to prevent outbreaks and slow down the epidemic."
Number of players: 2 to 4
Length of game: 45 mins.
Price: $24.80 at Amazon
Catan (formerly Settlers of Catan)
The basic idea: "The women and men of your expedition build the first two settlements [on Catan]. Fortunately, the land is rich in natural resources. You build roads and new settlements that eventually become cities. Will you succeed in gaining supremacy on Catan?"
Number of players: 3 to 4 (5 to 6 with the extension)
Length of game: 1 hour
Price: $29.77 at Amazon
Codenames
The basic idea: "The two rival spymasters know the secret identities of 25 agents. Their teammates know the agents only by their code names. The teams compete to see who can make contact with all of their agents first."
Number of players: 2 to 8+
Length of game: 15 mins.
Price: $14.99 at Amazon
Ticket to Ride
The basic idea: "Ticket to Ride is a cross-country train adventure where players collect cards of various types of train cars that enable them to claim railway routes connecting cities in various countries around the world."
Number of players: 2 to 5
Length of game: 30 to 60 mins.
Price: $33.99 at Amazon

Dixit
The basic idea: "Players take turns playing the storyteller, telling a brief story based on a picture card. As the storyteller, you select a card from your hand, play it facedown, and speak a word, phrase, or sentence represented by the picture. The others play facedown the picture card from their own hand which best represents, to them, what you've said. The cards are shuffled and revealed, and each player votes for the image that they think inspired the storyteller's brief tale."
Number of players: 3 to 6
Length of game: 30 mins.
Price: $23.99 at Target

Set
The basic idea: "SET is a speed game. The first to see a SET, calls out 'SET' and picks up the three cards that make the SET. There are no turns and no luck. Race to find as many SETs as fast as you can. Be the one who has the most SETs when the cards are gone, and you win! SET is a game of fast-thinking fun!"
Number of players: 1+
Length of game: 20 mins.
Price: $9.89 at Amazon

Interestingly, Corporette readers (and maybe game-players in general?) seem to either love or hate the popular games Apples to Apples and Cards Against Humanity (which happens to be Amazon's #1 bestseller in board games), but I am a big fan of both and usually end up laughing hysterically while playing them with friends.
Which do you think are great board games for grown-ups? Do you have any favorites from childhood that you still enjoy today? Any that you've tried and just couldn't get into? Is there a game that everyone seems to love that you don't like at all (see: Apples to Apples)? (Also, just wondering: Does anyone else hate the process of learning a new board game and just wish you could reach expert level instantly?)
Image: Pixabay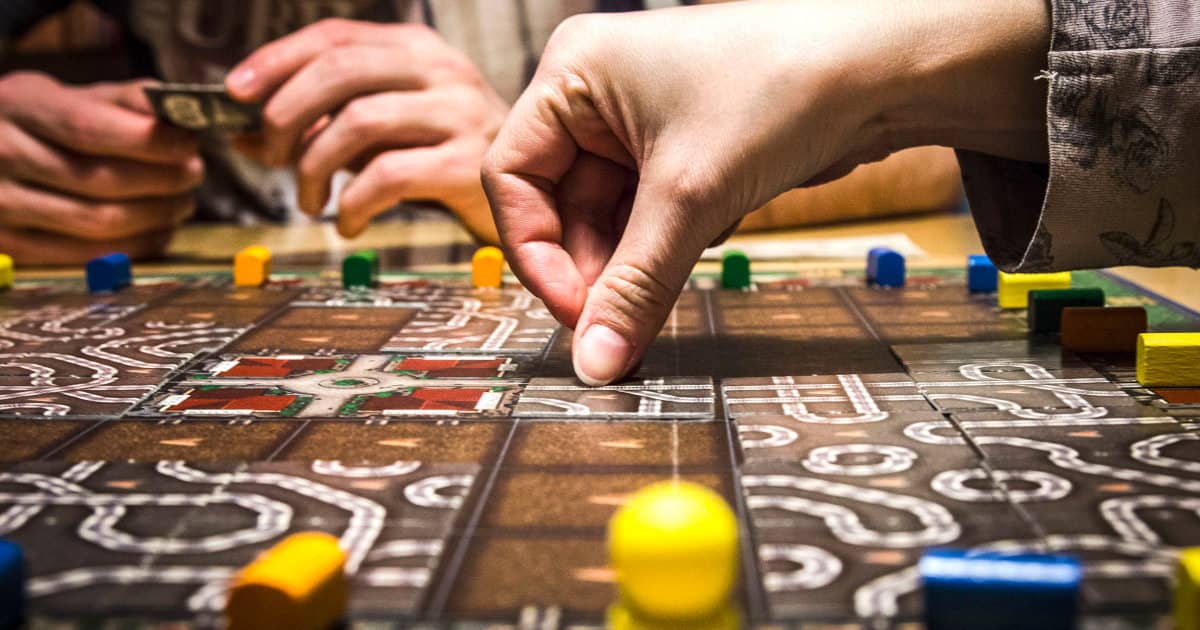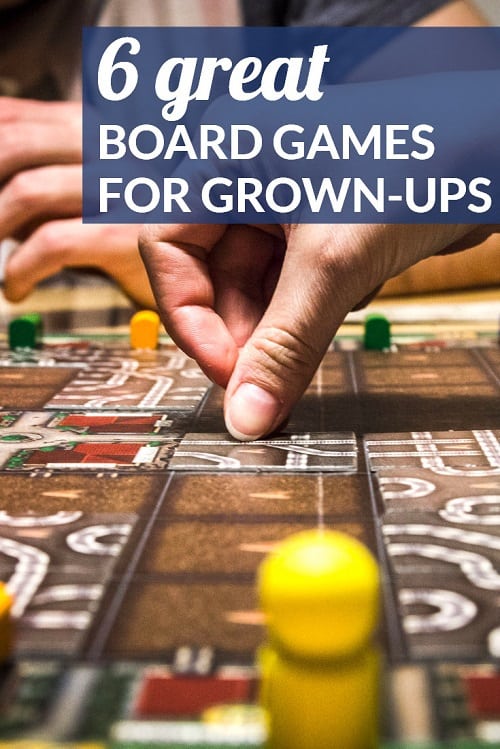 We are a participant in the Amazon Services LLC Associates Program, an affiliate advertising program designed to provide a means for us to earn fees by linking to Amazon.com and affiliated sites.