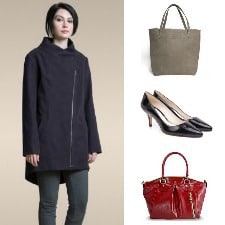 2019 Update: We still recommend these brands for vegan, non-leather clothing, shoes, and bags for the stylish vegan professional woman — but you may want to check out our more recent discussion of the best vegan shoes for work.
All right, ladies: If you're a stylish vegan professional (or are trying to be), which are your favorite vegan brands for workwear? We recently received a question from a job-seeking reader about sources of vegan workwear — both clothes and accessories. Fortunately, it's far easier to find stylish vegan professional workwear today than, say, 15 years ago. Before highlighting some brands, let's review what isn't vegan. Drawing from a post at The Compassionate Closet, here's a list of materials made from animals (ranging from the obvious to the ones you might not think of): leather, wool, suede, silk, cashmere, mohair, alpaca, angora, worsted, serge, tweed, down, velvet (non-synthetic type), gabardine (wool type), grosgrain (silk type), jersey (wool type), satin (silk type).
A search for "vegan" at Zappos brings up 700+ items, and a search at Nordstrom shows 350 (of course, you can further sort by category), and sites like MooShoes, Ethica, and Vegan Chic bring together many vegan products in one place. (Related: our slow fashion shopping guide.) What sources have you found for quality vegan workwear, vegan dress shoes, or other musts for the stylish vegan professional?
For those of you looking for vegan workwear brands that are specifically vegan-focused — not just animal-free by accident — we've rounded up six brands worth trying: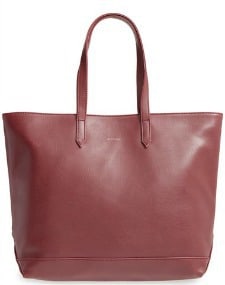 Matt & Nat, a Montreal vegan accessories brand launched in 1995, is an excellent source of stylish vegan accessories. In addition to avoiding the use of animal-based materials, the company uses recycled materials in its designs — for example, recycled bike tires. Its faux-leather offerings can be found at Nordstrom (where several of its bags are highly reviewed) and Amazon (ditto). Pictured is the 'Schlepp' Faux Leather Tote, PVC with a nylon lining made from 100% recycled plastic bottles. It's $130 at Nordstrom, where other Matt & Nat bags range from $64.98 for a tote (sale price) to $175 for a laptop backpack. In March, the company launched their shoe line. A notable example: this pointed-toe flat, $85 at Vegan Chic.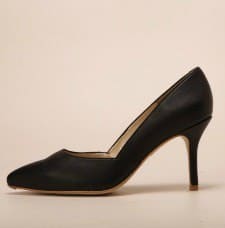 Olsenhaus founder Elizabeth Olsen (no relation to the Olsen twins) hopes her designs show "how easy it is to lead a compassionate lifestyle without sacrifice in luxury or style," according to the brand's website. Olsenhaus shoes are available at MooShoes (a vegan-owned company that sells cruelty-free items), and some styles are suitable for the office, such as this Classic Pump in Black Faux Leather, available for $165 in sizes 6-10. Their less conservative pumps include a few with striped, chevron, and metallic patterns.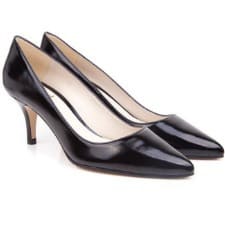 Beyond Skin, a UK-based brand founded in 2001, offers vegan shoes, all of which are handmade in Spain. The website states the company's philosophy: that "wearing alternatives to leather is the best way to help save our environment, reduce carbon emissions and our planet." Beyond Skin's online shop provides free delivery to the U.S. and Canada, and free exchanges, too. These Faux Leather Isabella Heels with 2.5″ heels and a padded insole are $120 at beyondskin.com.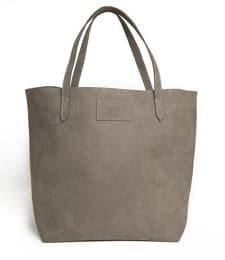 Nicora was created by designer Stephanie Nicora and sells shoes and accessories made from recycled materials as well as "new age leather substitutes." It was launched with help from a 2013 Kickstarter that raised $80,351. The company's website explains that the production of their items "doesn't involve the exploitation of humans, animals, or the environment." This faux-suede Jenny Shopping Tote (also available in black) is $230 at Nicorashoes.com.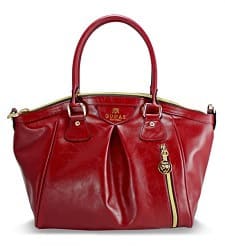 Gunas' tagline is "High Fashion. Zero Cruelty." Founded in 2009, the brand mainly focuses on handbags, but they offer shoes, too. The 100%-vegan, sweatshop-free items were originally all made in NYC but are now imported from "artisan and small-scale ethical manufacturers" around the world. Gunas eschews PVC, a common leather alternative, in favor of coated canvas, nylon, eco-polyurethane, ultra-leather, ultra-suede, etc. — plus upcycled and recycled materials. The Madison shoulder bag is $175 at Gunasthebrand.com.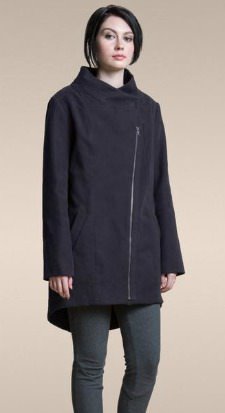 Vaute Couture, launched in 2008 by designer and founder Leanne Mai-ly Hilgart, was the first vegan brand to show at New York Fashion Week. The small label makes its clothing and accessories in NYC using "innovative, high-tech, sustainable textiles," according to its website. The majority of the clothing styles aren't suitable for most offices, but the coats are more versatile. The coat pictured, The Aidan, comes in XS-XXL and is made from 100% organic cotton moleskin with a lining of 100% recycled synthetic fibers. It's well-insulated and designed to be worn in temperatures from 0-40° F (warmer than wool, the description boasts). The coat is $495 at Vautecouture.com.
Further Reading for the Vegan Professional: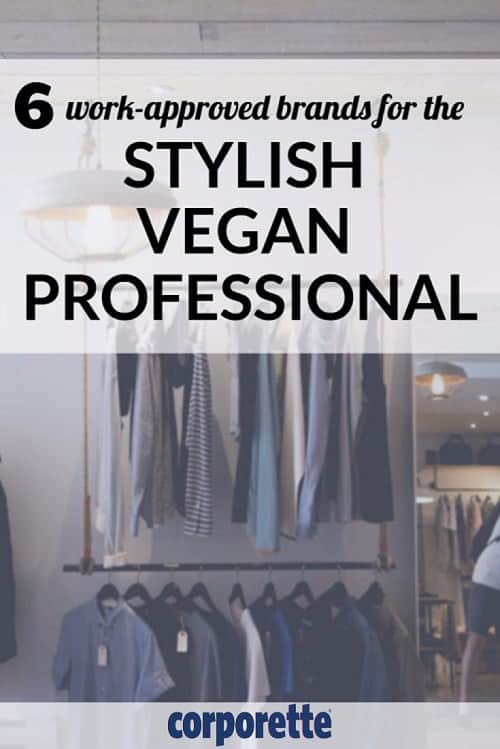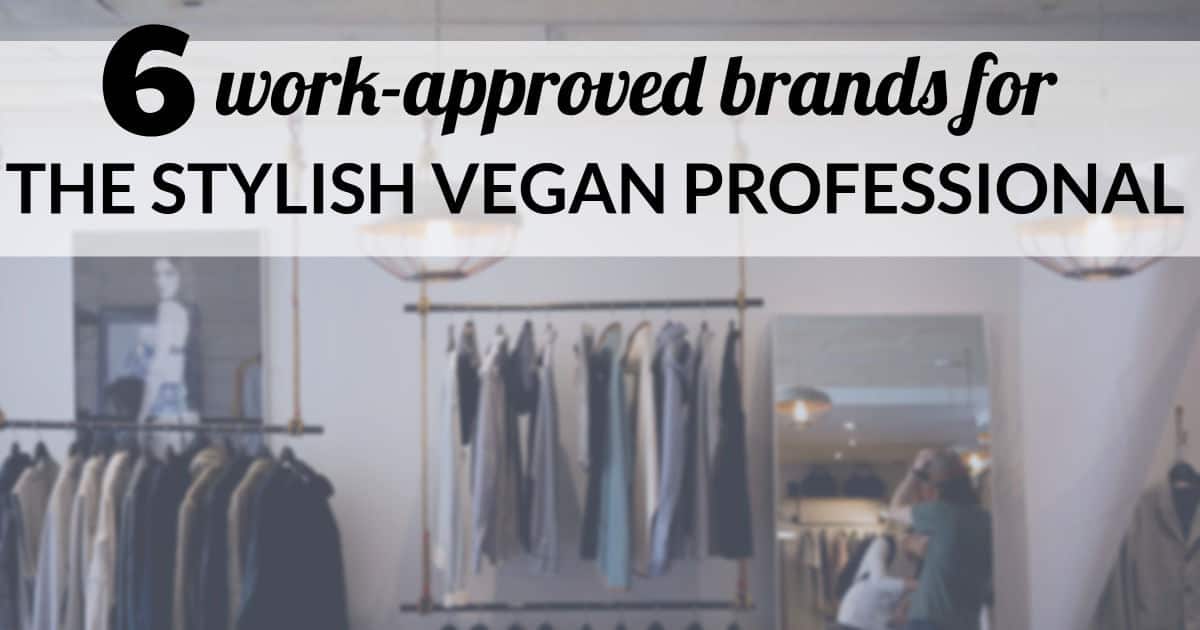 Social media pictures via Stencil.