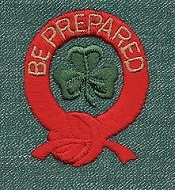 2017 Update: We still stand by this advice on how to make your first day on the job a great day— links have also been updated below.
With interns everywhere starting soon (to say nothing of college graduates), I thought we should have an open thread about what your best advice is for the first day on the job (and, hey, your first week!). We've talked about how to build a wardrobe for your summer internship (as well as no-duh tips in general for your summer internship); we've also talked about how to avoid acting young, and how to look professional without looking like you think you're in charge — but I don't think we've talked, specifically, about first day tips.  For my $.02, these are some of my top tips:
Before the First Day
Read the company's website, particularly if they have a "Press" section.  Consider Googling further to learn more than just what's in the press release on their website.
Google your company to see if it's been in the news or mentioned otherwise.  If you haven't already set up a Google Alert, do it now.
Research your liaison.  If you have the name of your contact or liaison, search for their name on the company website.  You may find mentions in press releases or a bio, but for smaller companies you may just find a listing of responsibilities.  You may also consider checking out their LinkedIn or even their Facebook page.  There is, of course, a fine line between being creepy and being well prepared, so be smart about what you ask him or her about at your first meeting.  Fair game:  responsibilities at the job, career path, school background.  Getting creepy: your making any comments about kids, significant others, or recent vacations the person may have posted about on Facebook.
First Day Tips
Look as professional as you did on the job interview. [Read more…]