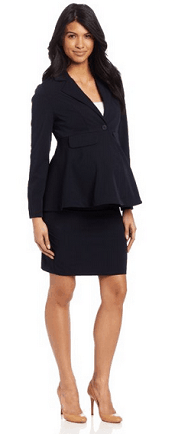 When should you tell your boss that you're pregnant? Are there any circumstances where you should tell your boss earlier rather than later?
My husband and I are expecting our first child. I haven't told anyone at work yet, since we're still in the first trimester (due in June). I'm two years into my current job, and love my company and my work. A few big opportunities and changes just came up that may affect my plans to "break the news" about my pregnancy earlier than intended: (1) My boss, who supports my advancement within the company, just got a new position. With a change of management, I may not have a boss who is as supportive of me, especially given that I intend to be out of the office for three months. (2) My team is planning now for travel that must occur in the spring. Travel involves going to developing countries, which I won't be able to do on the cusp of my third trimester. (3) I just found out I am scheduled to present two of my biggest projects to our Board of Directors in June, which is a major career opportunity for me. This cannot be rescheduled for many reasons. Any advice?
Congratulations, A! We've talked about
when is the best time in your career to get pregnant
,
how to announce you're pregnant
, and
how to negotiate maternity leave
before, but your circumstances may be sufficiently different so I'm curious to hear what readers say. For my own $.02:
The standard wisdom is to wait until the end of your first trimester because the risk for miscarriage decreases then, and I really don't think you should vary that here.
(At the very least, wait until you hear the baby's heartbeat!) (Readers often recommend the work/life balance book,
Balance is a Crock, Sleep is For the Weak
— as the authors there say about announcing early to your boss: "shut your piehole.") To put it another way:
What are you hoping will change based on your sharing your news?
Your boss is still going to take a new position. The Board of Directors meeting won't be rescheduled — and the chance to present may be taken away from you. As for the other issue (spring travel), while it's possible it may be moved up or changed, I still don't think that's a big enough reason to tell early. You could quit, be moved to a different team, or be hit by a cab (hopefully not!) between now and spring — and your company would keep moving and figure out the travel plans. Furthermore, I think that everything you're worried about isn't so big of a problem. Your old boss will tell your new boss great things about you, and you'll have time to get to prove the truth of those things to your new boss before you have to tell him or her that you're pregnant. The travel is tricky, but teleconferencing and other solutions may help you be a part of the team (and I'd guess your company already has contingency plans in place). Travel blogger
Road Warriorette
notes that she flew until her 34th week — but before deciding to go, talk with your doctor about what the hospitals may be like wherever your team is traveling. (I flew around week 28, if memory serves, but just to California. Even then, I called my insurance company to see what would happen if I needed to go to the emergency room, and, given my druthers, which ER I should go to.) As for the Board of Directors presentation — it's going to be a Big Deal, no doubt, but unless you actually go into labor during the presentation, you'll be fine. (See further thoughts below in my
update
— I agree with the readers that my earlier advice was a bit bananas.)
Will it be the most comfortable thing on the planet if you give birth on Monday and have to give the presentation on Wednesday? Nope — you'll be pretty hard core in my book. But it can be done, particularly if you're 150% prepared beforehand.
(Other thoughts: If you're due in late June and the presentation is scheduled for early June, I wouldn't worry about it — most first babies are late. If the presentation is scheduled after your due date, though, you may want to talk with doctors about the pros and cons of scheduling an induction.)
Readers, what are your thoughts for Reader A — particularly those of you who schedule travel far in advance for your job?
Update:
Readers are taking issue with my extreme theoretical about the Monday labor/Wednesday presentation. But here's my real point: Reader A's due date will be sometime in JUNE, a full 8 months away. The baby will come whenever it wants to, probably within four weeks of that due date. (My due date was August 10; I gave birth August 19.) I don't think Reader A should turn down plum assignments (or huge career opportunities that come along once a year) because she
might
be unavailable during the few hours the board meeting takes place. As Sheryl Sandberg
says
, don't leave until you leave.
Want more great pregnancy advice? Sign up for our pregnancy newsletter for working moms-to-be!