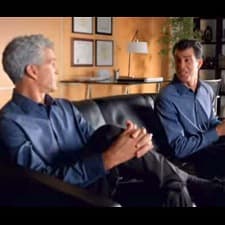 Update: We still stand by this discussion on corporate women and gray hair, but you may also want to check out our latest discussion on how to go gray intentionally.
Men who go gray gain an air of experience and gravitas — but women who go gray are often seen as "letting themselves go." Why can't we go gray too (wonders the girl who first saw gray hairs at age 26)? Today's guest post from anonymous blogger Siouxsie Law tackles the issue. – Kat
The recent lawsuit filed by a 52-year-old woman who says she was fired over her gray hair makes me wonder whether it is okay to go just a little gray in the corporate world.
There are, of course, some women in the corporate world who have a complete head of stunning silver hair. This, though, is only occasional. But what is rarer yet is a woman who is partially gray.
For men it is common. There are even products designed to let them retain some of the gray to achieve that "distinguished look."
But this touch-of-gray look doesn't seem to be an option for women. Most of us start with a few gray hairs in our 30s. And many of us choose to cover the gray completely. We fight the line of demarcation for years, and only dare transition to completely gray when we are much older.
When it comes to going gray for men and women, there is a double standard. Just watch the commercial for product above. The ad features a man interviewing for a job. When he has a head full of gray hair, he thinks he looks too old for the job. But without the gray, he worries he looks too young and inexperienced. Meanwhile, a much younger woman (the sexy-librarian type) is the person interviewing him for the job. The woman doesn't have a single gray hair on her head.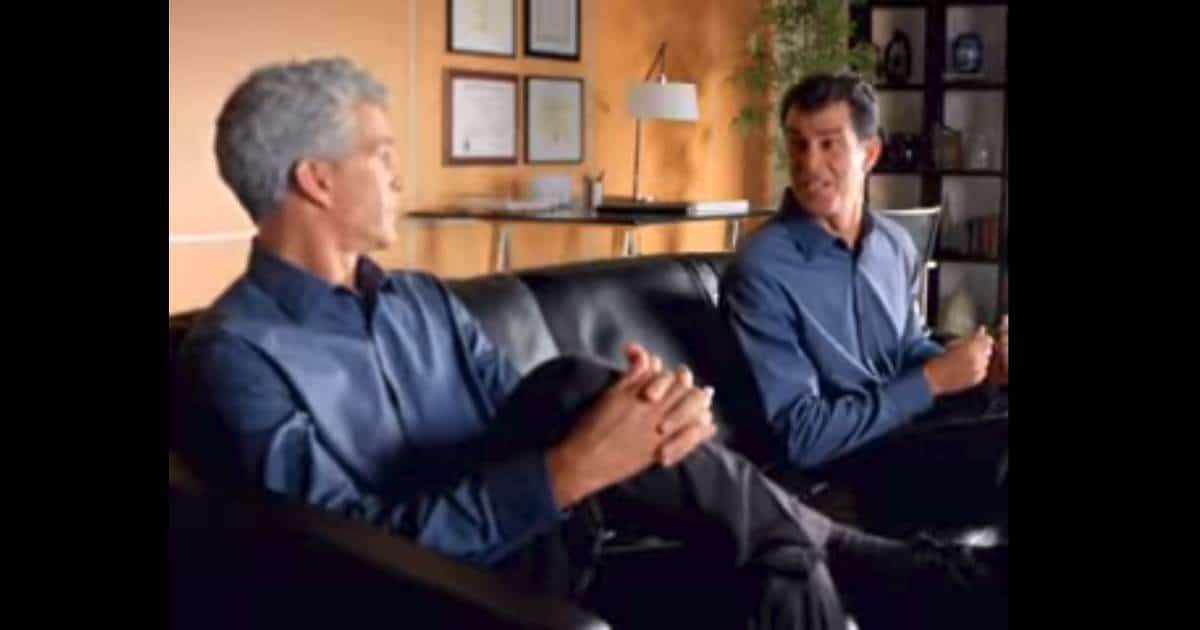 This probably isn't too surprising. Men are encouraged to keep some gray because on them it symbolizes wisdom and experience. It gives them an air of gravitas. But on women, gray is often associated with old age, and of not keeping up one's appearance (recently, Katie Holmes' gray strands caused a brouhaha).
But graying hair on women can look great too. And it should be socially acceptable. Moreover, deciding to embrace some gray at a time (and at an age) when many choose not to do so is a statement of extreme confidence. It can be a powerful look and if done right, can be completely professional, edgy and youthful. Plus, if you are lucky enough to start with a few gray streaks, you get the added bonus of looking beautiful and kind of punk rock.
Here are some of my favorite partially gray-haired ladies:


From left to right, Dr. Julia Gerberding (former head of the CDC), Rogue (member of the X-Men), Stacy London (host of TLC's What Not to Wear); Lily Munster (matriarch of the Munster household); and the late Susan Sontag (author and activist).
Readers, when did you first notice gray hairs — and what have you been doing about them? Is anyone currently rocking a gray or silver streak (or a full head of gray or silver)? What are your thoughts on corporate women and gray hair?
(Note from Kat: I'd love to rock a silver streak some day or even a full head of silver, but at this point the lowest maintenance option is for me to pluck the grays. I'm always amused when I find a long strand that I somehow missed.)