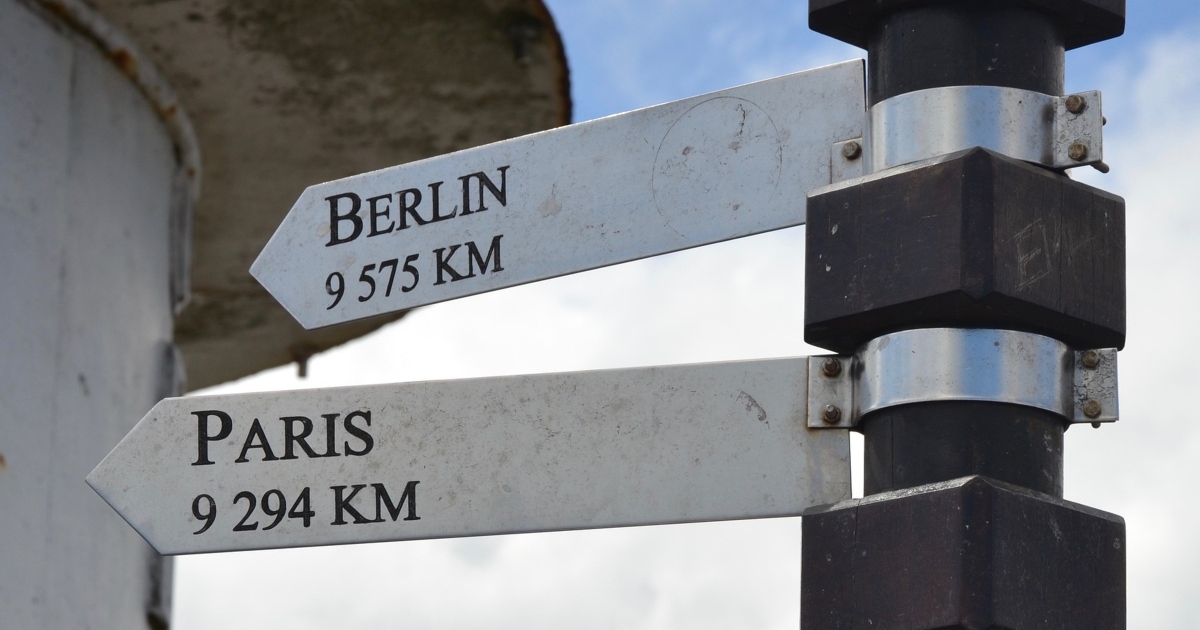 Have you ever wanted to be whisked away on a vacation with a surprise destination? One vacation trend that's becoming more popular is booking a trip without finding out your destination until the very last minute — and there are a lot of travel companies that plan surprise vacations. While a surprise vacation definitely isn't for everyone, for the more spontaneous among you (or those who hate planning, or hate arguing over planning, or those who just love surprises!) we've rounded up three surprise-travel companies.
In the past, we've discussed how to plan a vacation and how to take the stress out of vacation planning, and we've also shared four specialty vacation packages for busy women, but we've never talked about this new way of traveling.
Would you consider booking a surprise trip, or are you a big planner when it comes to vacations? Do you think you'd use this option for family trips/sibling trips, travel with a group of friends (including those that live in many different areas of the country), or trips with your partner or spouse?
3 Travel Companies That Plan Surprise Vacations
1. Pack Up + Go
How it works: At least four weeks before you travel, you fill out a Pack Up + Go survey with your budget, travel dates, travelers' interests, and other basic info. The survey lists more than 20 (!) options for hobbies and interests, ranging from fine dining to bookstores to live music. A week before you leave, you'll be given limited details, for example, the weather forecast for your destination, key items to pack, and where to begin your trip (e.g., a particular airport). You'll receive an envelope with your city guide, which contains customized suggestions, a few days before you leave — but the company encourages travelers to wait until the last minute to discover where they're headed.
What it costs: The vacations, which are three days and two nights each, range from $400 to $5,000/person. You can pay extra for add-ons, such as theater tickets, massages, specialized tours, and more. You can only make a single payment per trip, no matter how many people are traveling, and the full amount is due up front.
Other things you should know: Trips are only available within the continental U.S., and travelers must be U.S. citizens or permanent residents. Also, for plane or train trips, travelers in the group can start from different locations. For road trips, travelers must begin the trip together.
2. Whisked Away
How it works: At least two months before you travel, you choose the region of the world you're interested in (a general area, such as "Europe") and fill out a survey at Whisked Away regarding your interests. Trips are one or two weeks long. A couple of weeks before your departure, you'll receive an email with important details: things to pack, the weather forecast where you're headed, the time you'll need to arrive at the airport, etc. One week before you leave, you'll receive an envelope containing your destination and itinerary.
What it costs: Trips to North American destinations start at $1,509/person; European ones, $2,309/person; and Latin American spots, $2,309. Each region has three budget options: "a simple, fun getaway," "a longer trip with more options," and "a special-occasion trip." You'll pay a fee to Whisked Away that's equal to 20% of your total budget. You have the option to pay off your trip over six months (without interest) with PayPal Credit.
Other things you should know: To book a trip, you need to either hold a U.S. passport or Canadian passport and depart from the U.S. or Canada. If you have questions that aren't answered on the company's website, you can schedule a 15-minute phone call with the owner of Whisked Away.
3. The Vacation Hunt
How it works: At least one month before your trip, you fill out a survey that differs in some significant ways from the two companies above and provides some services similar to what you'd expect from a traditional travel agent. The company offers five options: a U.S. surprise package, an international surprise package, a European surprise package, an all-inclusive resort, and a custom package.
When you provide your preferences for your destination, The Vacation Hunt invites you to be as "specific or as general as you want," and their custom packages require a pre-selected location. You can also choose your preferences for air travel, e.g., whether you'd like upgrades. 
What it costs: U.S. packages start at $750/person ($999 for solo travel), while international ones start at $950 ($1,299 for solo travel). All-inclusive resort vacations start at $1,350/person ($1,899 solo). Each traveler can pay their share separately. As with Whisked Away, you have the option to pay off your trip interest-free over six months with PayPal Credit.
Other things you should know: The Vacation Hunt gives you far more choices for the length of your trip than the two companies above: from 3 to 15 days. Another option The Vacation Hunt provides is to to tag you on Facebook or Instagram to share clues about your destination, which sounds pretty fun.
Do you enjoy vacation planning, or do you find it time-consuming and stressful? Do you prefer to create a detailed itinerary for each day, or do you like to be more spontaneous? Do you have any of your own recommendations for travel companies that plan surprise vacations? If you've used one, where did you end up going?