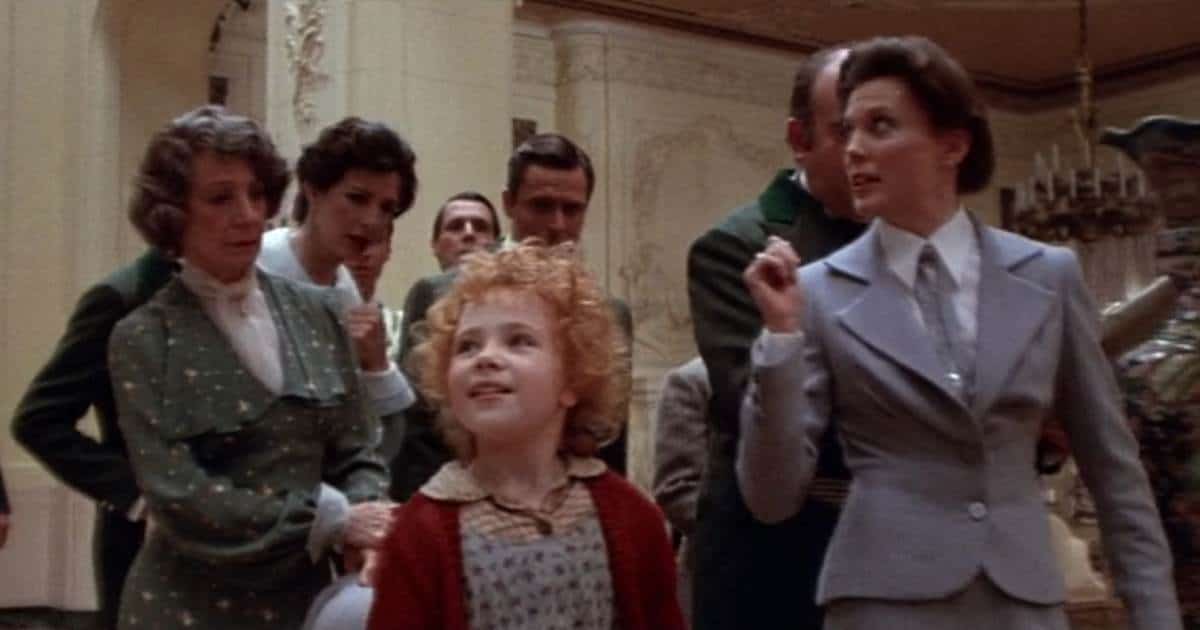 Have you ever wished you could offload some of your life to someone else, whether it's household chores, online research, or other drudgery, but have been unsure how to start? We recently got a reader question wondering how to use a personal assistant (and how to find a good personal assistant!), so let's discuss. Here's the question from Reader S:
Life and work are busy and I find it difficult to "get it all done." I hear it's possible to hire a personal assistant whom you can ask to research/compare homeowners insurance options, be there when the cable guy comes to install, so on. I found a blog that makes a compelling argument that this is not only a time AND money saver, but it doesn't tell me HOW to find an experienced PA. Plus, how do you learn to delegate in a way that doesn't take more time than just doing it yourself? Thanks!
GREAT question, S — so let's discuss. (Pictured: Daddy Warbucks' assistant extraordinaire, Grace Farrell, getting it all done in one of my favorite childhood movies, Annie.)
We've talked about what to delegate to an assistant before, as well as talked about the kinds of things you can outsource to a virtual assistant through Fiverr or a U.S.-based virtual assistant service like Fancy Hands or Task Bullet — over at CorporetteMoms we also talked a bit about working with a personal assistant (in a "how to throw money at the work/life balance problem" kind of discussion).
If you're leaning towards trying a virtual assistant, you may also want to read this classic Esquire piece (reprinted in The Four Hour Workweek and now on Tim Ferriss' site); this post on how to hire a virtual assistant also looks great.
But sometimes, virtual help just isn't enough — so let's discuss how to use an in-person personal assistant. A friend of mine, C, actually used to be a personal assistant to a wealthy businessman, so I reached out to her to ask her thoughts on both HOW to find a personal assistant, and how to USE a personal assistant.
Before we get to my friend's tips, though, there is a third option I'll mention. If you're in a big city, you may want to look into the start-up Alfred, which hires "highly-trained carefully-vetted, and handpicked professionals" to help you "clean your apartment, go grocery shopping, pick up dry cleaning, and ship your packages." (I put in my address and email and instantly "met" someone named Emily, an "Alfred" who serves people in my neighborhood, has a BFA in theater performance, and hails from Virginia.)
I think pricing and availability varies widely based on who is serving your exact neighborhood, but it definitely looks like a good starting place if those tasks sound like the ones you need the most help with. If it's just cleaning, you may want to check out our advice on how to find a good cleaning professional — or if you already have a good relationship with your cleaning person, you may want to see if you can add other tasks, like putting away groceries, color coding your closet, and more.
Back to my friend C, the former personal assistant. This is what she advised if you want to hire a dedicated, real life, personal assistant:
How to Find a Personal Assistant
In terms of how to find a personal assistant, start with your network. The most important quality in a personal assistant is trustworthiness. You'll feel much better about having someone in your home if you have a connection in common. Is a friend's son or daughter a recent college graduate looking to get started? Ask on Facebook, the community college nearby, any organizations to which you belong, or even your own alumni network who may be looking to help recent grads in your area.

There are staffing agencies that deal with placing personal assistants, but ultimately, you are still bringing a stranger into your home. Don't be afraid to consider posting on Craigslist — sure you'll have to do more vetting, but many hardworking people, often aspiring creatives in need of steady work, use it to find employment. Task Rabbit is also a great way to test out a person's skill set without a great commitment. If all goes well, maybe it will become permanent.
How to Learn to Delegate and How to Use a Personal Assistant
From my friend:
This is a learning process for both of you. No one is going to immediately know what you need without trial and error. If you find someone you can trust, then you grow together. Some things you will have to explain at first, like how you want the mail sorted, or what type of milk to buy. But many things can be added to a shared list in an online task app: pick up the dry cleaning, get the dog's medicine, research cell phone packages, etc. There is a long onboarding experience, but if you find a conscientious, detail-oriented person, it will save you time in the long run.
(Thank you so much to my friend for sharing her advice with us!) This article on Inc. also looks like it has awesome tips on how to use a personal assistant — the Excel sheet method in particular might be great.
Readers who've used a personal assistant, what are your best tips? What's your advice for how to hire a personal assistant? What helped you learn to delegate? What tasks and chores do you most often use your personal assistant for? Anyone who's used a virtual service like Task Bullet or Fancy Hands — or an IRL service like Alfred — please share your experiences with us!