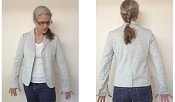 Like these posts? Follow us on Twitter or Facebook — this is the edited version of what we're reading! (We also Tweet if we hear about a good sale through our CorporetteDeals Twitter feed.) You can also follow us on Pinterest or Instagram.
Reminder – Corporette is hiring! We're seeking an editor with 2-5 years experience.
Did we miss anything? Add 'em here, or send them to [email protected] Thank you!