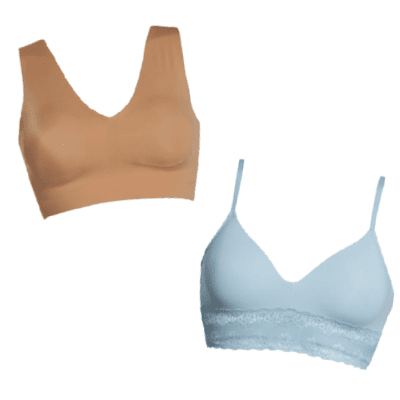 When the pandemic started, we talked about the most comfortable bras for working from home — but I feel like there's been a big change in general in the past year or two about how women approach bras, and I've noticed more and more wire-free, comfortable options. So let's discuss.
First: What did you wear for your daily bra in 2019? Have you changed your "bra wardrobe" and now choose different ones if it's a regular day at the office, a date, or a work-from-home day?
These were some of my favorite comfortable bras the last time we rounded them up — but I think I have new, more comfortable options…
We are a participant in the Amazon Services LLC Associates Program, an affiliate advertising program designed to provide a means for us to earn fees by linking to Amazon.com and affiliated sites.
This post contains affiliate links and Corporette® may earn commissions for purchases made through links in this post. For more details see here. Thank you so much for your support!
Our General Favorite Bras for Work
These are all the best-selling bras that readers love: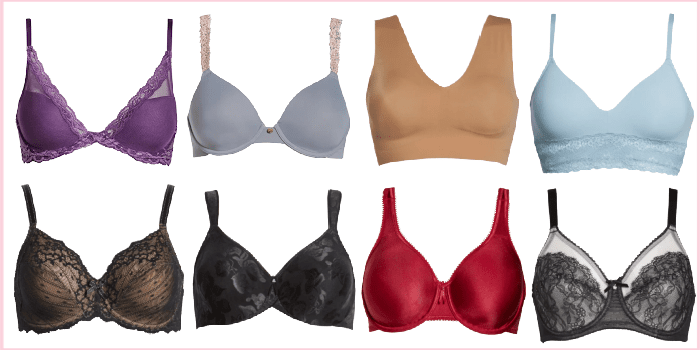 Reader-Favorite Comfortable Bras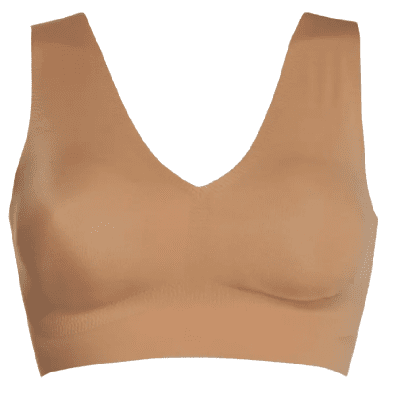 True & Co bras are always a reader favorite — they all tend to ride up on me, unfortunately, but I keep buying different styles because readers love this thing. You can also get True & Co. at Target, for what it's worth, sometimes with a "buy 2 for $X" kind of sale.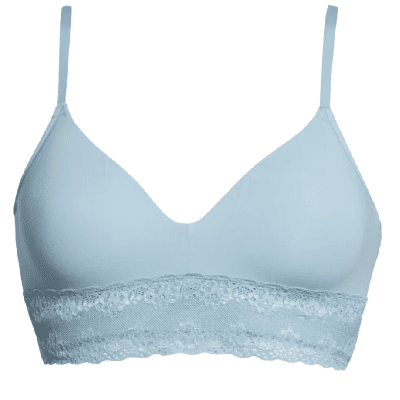 Readers love the Natori Bliss bra and have noted it's incredibly comfortable. The pictured bra, in particular, has been a reader favorite over the past few years.
It's $66 full price, available in 30A–38D. Note that this one is not a bralette; it has clasps at the back.
In general, readers adore Natori for bras — this underwire and this underwire are two that have come up ALLLLLL the time in the past when we've discussed favorite bras.
Kat's Personal Favorite, Most Comfortable Bras
As someone with a larger cup size, I have Opinions as well… so I thought I'd share some of my personal favorites. (I also like the reader favorites above, but… I'm much more likely to reach for these in my wardrobe.)
Hat tip to Wardrobe Oxygen for suggesting Evelyn & Bobbie bras on her site. (She's also sung the praises of Fantasie, one of my favorite brands for underwire bras, in the past, so I had a feeling her suggestion would really work for me.) I got the Defy bra, first (sizing up as Alison had noted), and found it to be incredibly comfortable.
The fabric is slightly thicker than the True & Co fabric — and it doesn't ride up at all, at least on me. The Defy bra does have a kind of high V-neck, though — to the extent where I've thrown on a V-neck shirt and had to change — so note that. (The Evelyn bra has a more regular profile.)
The company just had a crazy sale so I got one of each of their bras — I really like them all. Weirdly, my least favorite is the one with hooks.
Another bra brand I found on social media: Harper Wilde. I wasn't a fan of the Bliss bra that I'd heard so much about on TikTok, but their "sports" bra is really comfortable. (I would not wear it for any high impact sports, though… and I wish it came in non-skin tone colors.)
(I just bought the Lively bras that Wirecutter loves, but haven't tried them on yet…)
I first discovered the brand Bravado while I was nursing my kids — and they were always my favorite, most comfortable nursing bras. So I was delighted to see that they came out with some "post-nursing" (i.e., not nursing) bras recently.
It's a small selection, but this "sculpt" T-shirt bra is a definite hit. The material is stretchy and smooth (but not as shiny or as thin as the True & Co fabric, if that makes sense). It's super comfortable to wear. Sizing was a bit odd, though — I'd suggest sizing up.
This bra is available in size S-XXL (and two "full" sizes, L-XL) for $47 full price (but often on sale, like now!) at Nordstrom, Amazon and elsewhere.
Another favorite, more traditional wireless bra: this "minimizer" from Chantelle. I put "minimizer" in quotes because I don't feel squooshed by it at all, but your mileage may vary. It's $68 full price, but Bare Necessities has some for $15 (!).
I've had hit-or-miss experiences with Curvy Couture — but this wireless cotton bra is a definite hit. It's unlike my other favorites because it's cotton — but I like it. Soft, comfortable, breathable. Recommend.
You can find them in sizes 34DD-46H for $48 full price (but often on sale) at Nordstrom, BareNecessities, Amazon, and others.
Readers, what are some of your absolute favorite, most comfortable bras?