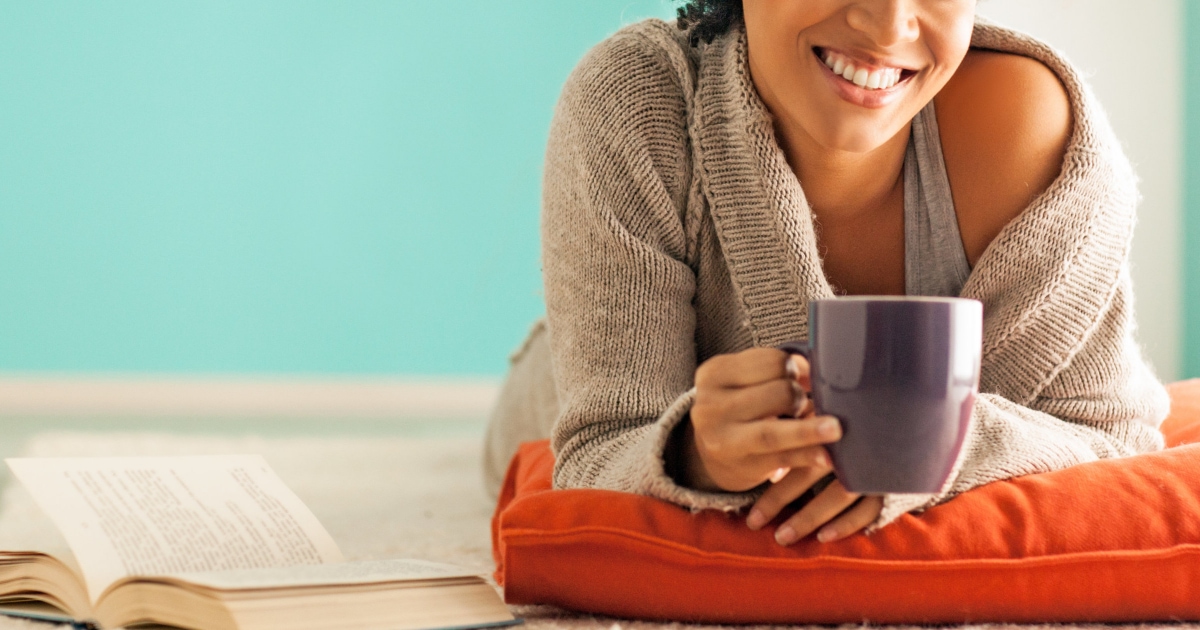 Sure, we all know what basics professional women are supposed to have in their closets, but if you're buying one for the first time or replacing one you've worn into the ground, it can be a pain to find exactly the right incarnation in stores. In "The Hunt," we search the stores for a basic item that every woman should have.
We've rounded up the top-selling, highest rated bras at Nordstrom before — but in light of so many people trying to work from home right now, I thought it would be a great time to round up the most comfortable bras for working for home.
Obviously, if you're small busted, you may not NEED a bra if you're working from home — but if you're on the bigger side like me (36G, whee), these are some of my favorite bras that are supportive but super comfortable. Which are yours? I'd love to hear what bras you're finding the most comfortable right now…
This post contains affiliate links and Corporette® may earn commissions for purchases made through links in this post. For more details see here. Thank you so much for your support!
Coobie bras are favorites that a lot of moms discover on maternity leave — they have a number of different styles, but they're basically super soft cotton bralettes with a bit of stretch. As someone with a bigger bust (36G) I use these more for sleeping/lounging bras, but some days I may wear them all day. Another tip for larger breasts: I find it much more comfortable to take out the weird padded inserts they come with — they wash and lay a lot better without having to worry about those. They're around $22 at Amazon. Coobie
There are a TON of dupes for these on Amazon — I bought a three-pack of these and was pretty impressed with them for sleeping/lounging — they're not quite Coobies but they're also better than other sleep/comfort bras I've tried.
Readers LOVE this longline bralette, and it is SO BEAUTIFUL and comes in a ton of beautiful colors; Free People has a few similar styles with differing lace details. I've heard bigger-busted readers note that they love these for weekend wear; for my $.02 I really liked them (SO. GORGEOUS) but preferred the softer Coobie for sleep/lounging (above) or some of the others (below) for day. Free People Intimately FP Adella Longline Bralette
I picked the white one here to show the lace detailing, but note that they have a bunch of solid colors, prints, and options with lace and without. I've tried a lot of bras from Soma, and this is one of the only ones I've kept and wear regularly — it's the softest wireless bra I've ever tried that gives decent support. (I went back during the January sales and bought more for $13 each.) They're $44 full price, but are often on sale. Also important to note: this one has clasps in the back, which can be a con (clasps!) or a plus if you hate over-the-head styles. Pictured: Soma Embraceable Wireless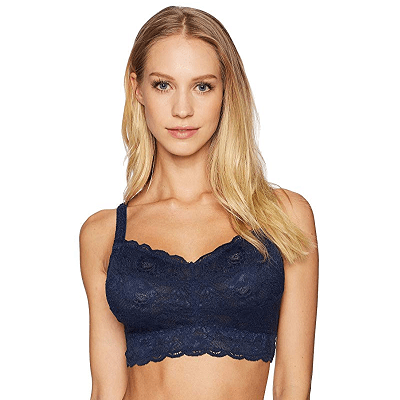 Cosabella is known for their super soft, comfortable lace thongs — so I was intrigued when readers started reporting that their curvy bralettes were comfortable and supportive. They have a number of styles and I've tried several on — they really are beautiful and supportive. They're on the pricier side for bralettes, though — the pictured one is $68. Cosabella Never Say Never
This one is an actual, honest-to-god underwire — but it's very comfortable. It is not as supportive/shaping as the Natori Feathers bra, which everyone loves, but it's soft and I can wear it for hours and hours — and if you like a simple t-shirt bra in fun colors, this is the one. It's $72 at Nordstrom full price, with a huge range of sizes and colors. Natori Pure Luxe
This one is one of the most expensive, and it's a weird brand — but ever since I was introduced to this bra at Bratenders in New York it's been one of my favorites — it is hands down one of the most comfortable bras I own AND it gives me a great shape and is supportive. (It's also great if you feel like you have back fat issues.) The bras are made of molded material (like most t-shirt bras) — the underwire is so comfortable and flexible that I just had to check the product page to see whether it had an underwire. This is my go-to bra for long days, working from home, or generally, you know, living. The Shortee (pictured above) is $81 at Amazon; I also have a Tankee Long but tend to save that for days outside the house. Do check the size chart, as it's a bit weird — at 36G I keep buying the Medium E. Pictured: Shapeez
I'll also do a brief shoutout here to some of the top-rated wireless bras at Nordstrom that a TON of people have loved, with hundreds of great reviews — I haven't tried most of them because they generally come in smaller sizes only. Are any of your favorites in here, ladies?
blue (True & Co) / lavender (Natori) / beige (Wacoal) / pink (Wacoal) / black (Sloggi)
Like this feature? Check out other recent installments!
Stock photo (woman lounging with sweater and bra strap, holding a coffee cup) via Deposit Photos / luminastock.