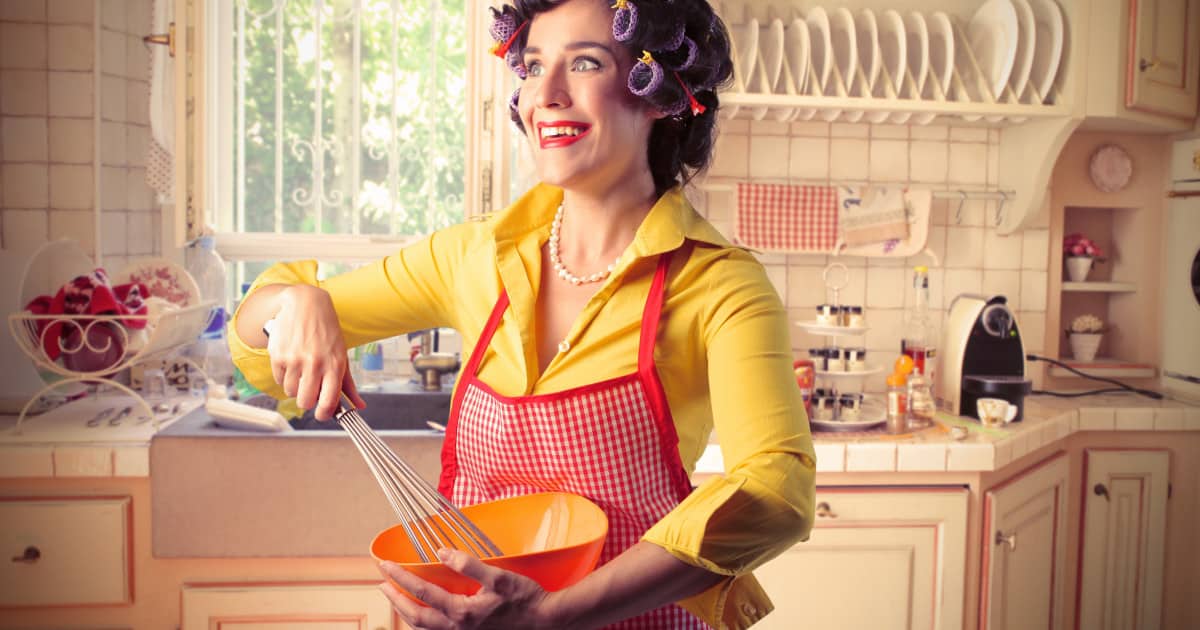 I was intrigued by some reader responses to recent posts on household tasks, including last week's post on how to iron less (where many readers noted they loved to iron!) and our discussion on CorporetteMoms of how their families handle laundry (where many readers noted they personally do 90% of it)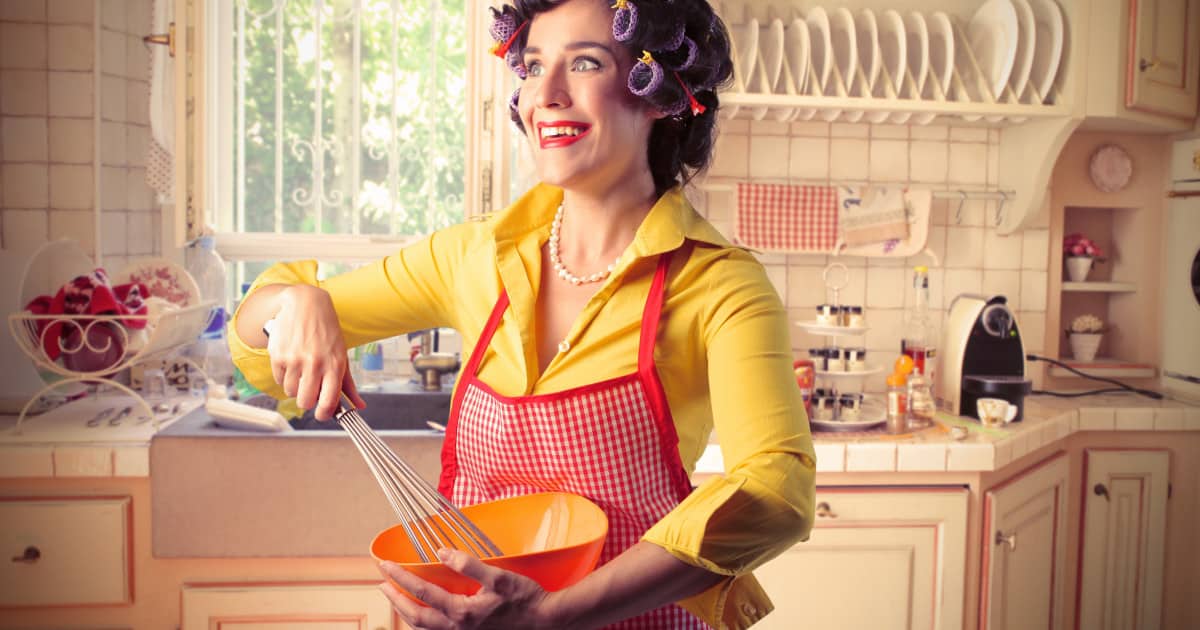 . So here's a fun little question for today: what household tasks do you love and hate? What chores are you surprised you do (that you may have sworn in your youth you'd never do)? Are there household tasks that you outsource not because you hate them, but because they're easiest to outsource? Finally, for those of you who have partners or roommates, how do you split household tasks — and have you had to adjust your standard of "clean" in exchange for someone other than you doing the chore or task?
For my $.02, I got into this a bit with our discussion of making the bed every day — in my youth I couldn't have thought of a more pointless activity, and swore up and down I'd never do it. Of course, these days I make my bed every morning — but now I swear up and down that I will let my kids' beds be messy. I'm also surprised by how much I love things like grocery shopping. In terms of adjusting the standard of "clean" — my husband and I are a great match in that we have largely similar ideas of what's dirty and clean; if there's a 10-point scale I may be a 4 on some things where he's a 6 on them, and vice versa, and those tasks naturally fall to us. I'm grateful I read Lean In fairly early on as a wife and mother because I've totally taken Sandberg's advice to heart — she advised women to avoid "maternal gatekeeping," which she described as the fancy term for "'Ohmigod, that's not the way you do it! Just move aside and let me!'", and specifically noted
[w]henever a married woman asks me for advice on coparenting with a husband, I tell her to let him put the diaper on the baby any way he wants as long as he's doing it himself. And if he gets up to deal with the diaper before being asked, she should smile even if he puts that diaper on the baby's head. Over time, if he does things his way, he'll find the correct end. But if he's forced to do things her way, pretty soon she'll be doing them herself.
YES. So even though in my family we're past the diaper stage (thank goodness), one of those things that I sometimes find myself swearing that I will or won't do with regard to household tasks relates back to Sandberg's advice — I will let him put the diaper on the baby's head. I find it to be true of everything, from sorting laundry to dishes to more.
Ladies, what about you — what household tasks do you love, and which do you hate? (Do you outsource anything you love just because it's easiest to outsource?) Are you surprised about any of those tasks — things you maybe swore you wouldn't do in younger years? Which tasks do you let your partner or roommate do, but grit your teeth (because she or he is putting the diaper on the baby's head)?
Stock photo: Deposit Photos / olly18.