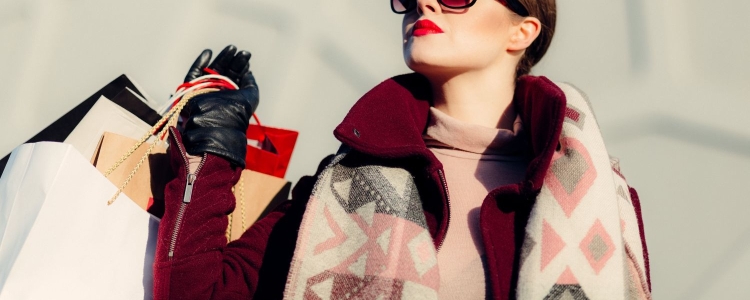 Update: We still think this is an interesting discussion about annual clothes budgets for working women — but here's a more recent reader thread. Along these work wardrobe budget lines, you may also want to check out our latest discussion where we asked the readers: how long do you expect your clothes to last?
How much do you spend on clothes — and how do you keep track? Reader T has a great idea for a topic thread about an annual clothes budget:
Kat, there have been some interesting discussions lately about spending limits and annual clothing expenditures. How about doing an open thread on how much people spent in 2012 on clothing and accessories? You could ask people to list total amount, best/worst purchases of the year, industry, level of experience (ie: 5th year associate in big law), and perhaps salary or how much they spent as a percentage of total salary. I think this would be a really fascinating discussion!
This should be a fun one. We've kind of talked about this before, discussing how much you expect to pay for general items of clothing, as well as how to set a budget, but we've never really talked about a clothes budget. (I have asked the question in surveys to readers — in our last survey, taken in August 2011, 40.2% of readers responded that they had spent "$500-$1000" on clothes for the first half of 2011, with 27.8% saying "less than $500" and 22.7% saying "$1001-$2500.")
So, readers, how much do you spend on clothes? Do you set an "annual clothes budget" for yourself? How do you enforce it?
For my $.02:  I have never had a clothes budget, to be honest — even when I was in my poor days right after college I still made room in my monthly budget for clothing splurges. In those days it looked like this:  "Pants on sale at Banana Republic for $6.99? How can I resist? I'll just eat a $1 street pretzel for lunch instead of Real Food." (I'm not kidding on the price. Yes, they were fuchsia, but I actually got a lot of great outfits out of them.) 
These days, I have a monthly "budget" set in Mint for clothes, but I use it more as a guideline (does someone need a hug instead of a million new sweaters?) than a strict "budget." It's even hard for me to tell how much I spend on clothes since I return so much of what I buy.
(For example: I am, at the moment, surrounded by like 10 shoe boxes, pretty much all of which are headed back to Zappos and 6pm. I also have an Excel spreadsheet called "The Great Boot Hunt of 2012." Yes, I am insane.) 
But that's just my $.02 — how about you, ladies? How do you set your annual clothes budget, and how do you track it?
(Pictured: Hey, it's a shopping bag, originally uploaded to Flickr by 4nitsirk.)