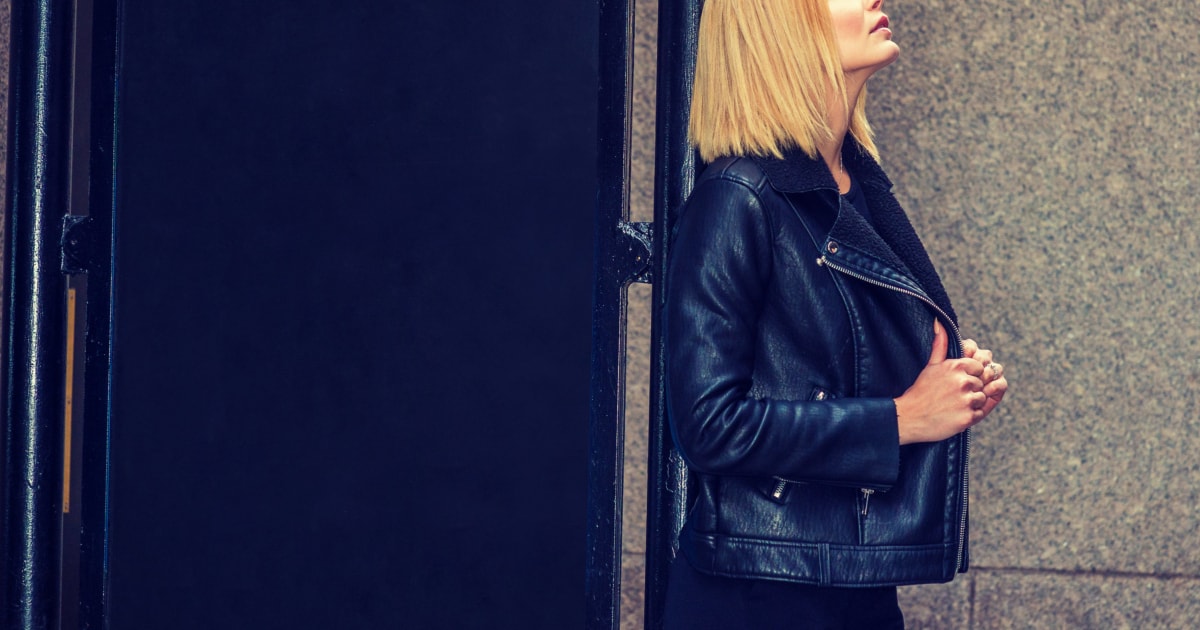 Here's a question we haven't discussed in far too long: When can you wear leather jackets to work? I've been thinking about this since Fortune had a big article about how women CEOs are often adding leather jackets for speaking engagements (or congressional testimony!) to add a bit of a youthful edge — but how does it translate if you're on the younger/less established side of things?
I'm curious to hear what you guys think here, and what you think the boundaries are. Is a drapey leather jacket in a pastel color different than a moto jacket in a shiny black? If the leather has a worn look to it, does that push it to the more casual end of the spectrum?
I don't think we've ever talked about leather jackets specifically, although we discussed leather skirts and the office a loooong time ago…
This post contains affiliate links and Corporette® may earn commissions for purchases made through links in this post. For more details see here. Thank you so much for your support!
Some specific leather jackets to consider for the discussion, including a reader favorite (the pink one, now down to $38 in some colors!):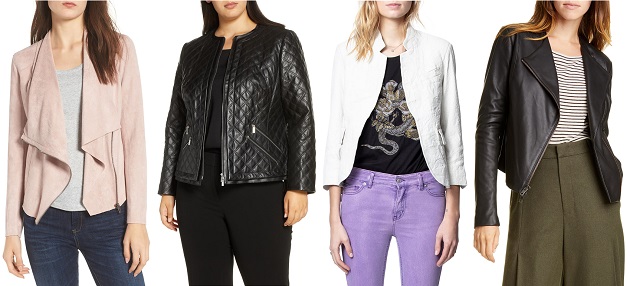 Pictured: pink / black / white / black
For my $.02, I would advise anyone starting a new job to wait at least 2–3 weeks to get a sense of the office culture before you wear a leather jacket to work — and even then I'd probably only wear it after I saw another midlevel/junior person do so. (As readers have pointed out in the past, that's the best gauge for how to determine what to wear to work — not by looking at the CEO/senior partner/other senior VIP.)
That said, I think it can be a fabulous look for a lot of workwear staples — adding a leather jacket adds polish and personality to a sheath dress, trousers, or (know your office!) jumpsuits.
Readers, how about you — what is your office like (conservative, business casual, very casual), and would you wear leather jackets to work the way you would a blazer or sweater? Do you think "any leather jacket goes," or are there style boundaries you adhere to? When can you wear a leather jacket to work?
Photo via Deposit Photos / xcai.