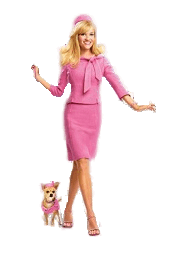 2017 Update: We still stand by our advice on when girly clothes become unprofessional, but you may also want to check out The Ultimate Guide to Business Casual for Women.
If you wear girly clothes, will you be seen as less of a professional? Reader A wonders…
I recently parted ways with a company where I was being micromanaged, like my boss didn't trust me to do anything without his help and supervision. He never said why, but he kept treating me like some incompetent child. At the same time, I'm really into mid-century fashion, and I would wear really girly things that wouldn't really been seen in most traditional offices – polka dots, shades of pink, lacy headbands, and even bows. I knew it was unorthodox and I may get some weird looks, but in hindsight I'm wondering if my clothing made my manager see me as a little girl, and maybe that's why he wasn't taking me seriously as a young professional. Do you think there was any connection between my fashion choices and my boss's micromanagement?
Yowza. Ok. We've talked before about being feminine, as well as wearing vintage to the office, but we haven't really discussed how going Extremely Girly affects how colleagues perceive you. I do have a few thoughts:
Readers, what do you think about Reader A's situation — what should she know going into her next job? Is finding the right office culture key for her? In general, what girly clothes should be avoided at all costs at the office?