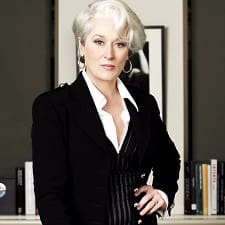 I just saw a ridiculous article on MSN entitled "20 things every man over 40 should have in his office" — and while there are some good suggestions, it seems the author wrote the article based on Gordon Gekko alone. (A bespoke couch? An amazing chess set? Really?) So I thought we could do a fun, equally ridiculous roundup of things we think every stereotypical, cartoony executive woman over 40 should have in HER office. Here are my top 5 things…
1. Attractive henchmen (or women) who all dress alike. Delegate, delegate, delegate!
2. A long cigarette holder.
3. A $1000+ winter coat (possibly fur), only worn as either a) a cape or b) so loosely belted that it's falling off your shoulders.
4. A piece of art that features the executive as muse. Kinda like this.
5. A comfortable Herman Miller chair. Because, hello, ergonomics.
(Pictured.)
In all seriousness, I think a real list like this would begin with "1. Whatever the heck she wants because she DGAF," but that's me. How about you, ladies? What is the top thing YOU would put in our cartoon executive's office? And what's the one thing you really think every woman over age 40 should have in her office?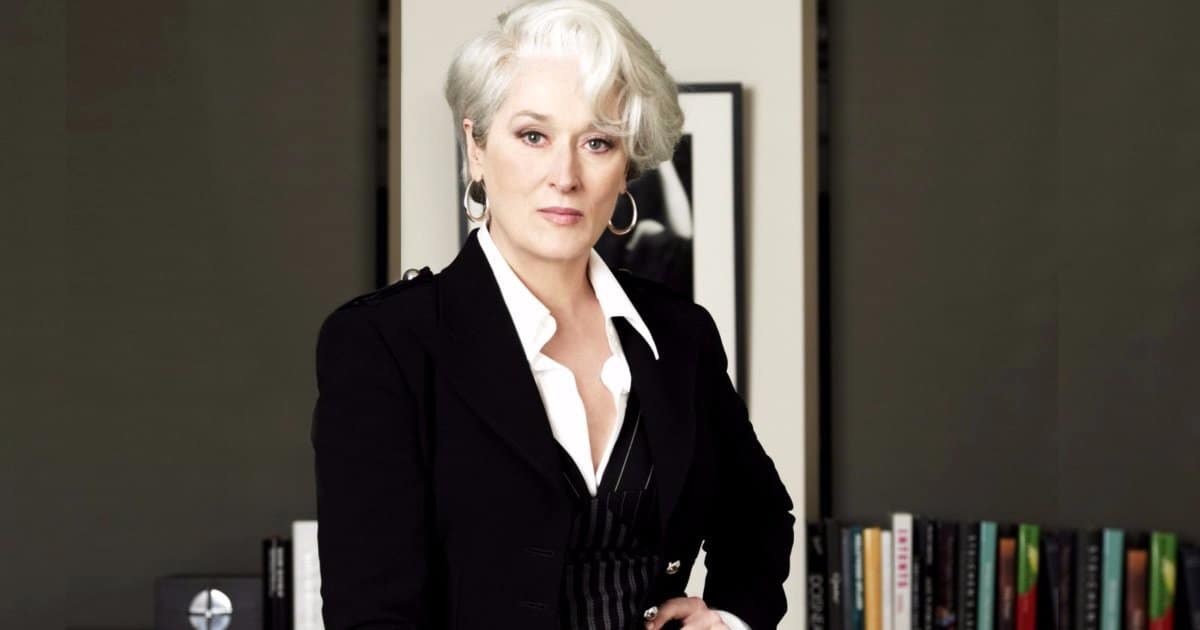 Psst: We've covered 10 things to keep in your office (for women of all ages), how to decorate your desk, and easy office decor ideas. I am truly sad to see that this super old post of ours has a dead link for a page that revealed the desks of Candace Bergen, Judith Martin (Miss Manners), Liz Smith, and other prominent women. I BELIEVE you can still see images of the desks here; here's the Wayback machine link to the original post on the wowOwow site (which, yes, seemed antiquated even back in 2008 — it's interesting to see it apparently morphed into the site PureWow.)