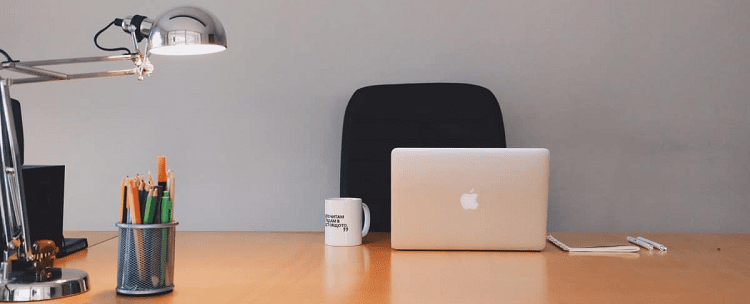 Do you have a spring cleaning routine at home? Do you spring clean your office? I'm sure there are more "yes" answers to that first question. But no judgment here! After all, my office cleaning "routine" is typically something like, "Wow, how did all this dust get here? I guess it's time to wipe it off!" We touched on office cleaning in our post on things to do in a quiet office a few months ago, but today we thought we'd share some tips and tricks to spring clean your office. (We've also talked about when an office is too messy, when to use cute office supplies and how to organize your office.)
Obviously, before you start to clean your office yourself, consider what's already being done, such as work by a regular cleaning service at the office. You may want to coordinate the effort with them; for example, they may be able to sprinkle stuff on your carpets, vacuum vents, or dust blinds if they know the area will be clear. Depending on how strongly you feel about things, you may also want to ask them if they can give you a fresh trash can or recycle bin as well.
With that said, here are some tips and tricks to spring clean your office:
Clear all surfaces
Clean all surfaces, including any papers, folders, piles, boxes you don't need anymore, etc., and move them to their final resting place, whether it's in a filing cabinet near your assistant, in the office archives, in the recycle bin, and so on. You won't have any room to spread out and sort things otherwise. Here are a couple of useful articles with info on paper decluttering.
Open the windows
Open the windows to let in some fresh air. If your office needs some more help in the smell department, consider putting a bowl of vinegar out for a few hours or overnight to absorb odors. (The vinegar smell evaporates as soon as you ditch the vinegar — just don't spill it anywhere!
I've also always sworn by mint teas as a great way to make your office smell nice if you want to avoid vinegar or a Febreeze-type spray….
This post contains affiliate links and Corporette® may earn commissions for purchases made through links in this post. For more details see here. Thank you so much for your support!
Break Out the Compressed Air
We've all done the basic shake-the-keyboard-to-get-the-crumbs-out maneuver, but using a can of compressed air is a bit more thorough. Use compressed air to easily get dust and lint off your keyboard, computer vents and fans, and — if you keep a fan in your office for hot summer days, you may want to clean that with compressed air as well.
Wipe down all surfaces
This isn't a groundbreaking product suggestion, to be sure, but disinfecting wipes are so useful for multiple surfaces. Wipe your phone (both the receiver and keypad), desk top, doorknob, desk chair armrests, and mousepad. You can use wipes to clean your desk drawers (after you've emptied them, that is) if you're doing some hardcore cleaning. If your trash can is gross, wipe that down, too, since that's not something the office custodial crew is likely to have time to do. 
If you don't like the strong smell of disinfectant wipes, try baby wipes or "natural" wipes. Use microfiber cleaning cloths for surfaces that you're not supposed to use disinfecting wipes on, e.g., your computer and monitor, plus any wooden shelves/bookcases, etc. You don't need to use any cleansers with these, and you can toss them in the washing machine to clean them when you're done (without fabric softener).
If you want to be extra-careful, use these special wipes for your monitor, computer, keyboard, and mouse. You can also clean your keyboard with isopropyl alcohol on a cloth or cotton ball, and your monitor screen as well. There are also fun slime/putties to clean your keyboard, like this one (highly rated but only sold in a pack of 4) or this one (add-on item). (Here's a detailed computer-cleaning guide from Wired.)
Stay tuned for a roundup of little things to make your office more comfortable!
Put away any winter things
Put away any winter things you keep at the office and determine if they need cleaning: Assess any office shoes for cleaning/cobbling needs, make a pile of dry cleaning, make a mental note whether clothes in your "I hope I get to the gym" bag are appropriate for the season, etc.
Get flowers for yourself or something else bright and happy to celebrate your newly cleaned and decluttered office!
Do you clean your office regularly? What are your favorite tips and tricks to spring clean your office? How about your rules of thumb for getting rid of papers?
Psst: some of our favorite books on cleaning:

Image credit: Pexels.
We are a participant in the Amazon Services LLC Associates Program, an affiliate advertising program designed to provide a means for us to earn fees by linking to Amazon.com and affiliated sites.