2017 Update: We still stand by this advice on how to organize your office! Links have been updated below. 
Let's talk about a subject near and dear to our hearts, ladies: how do you organize your office and your work (or otherwise get things done)? We've talked about cute office supplies, the best notebooks, planners, and office padfolios — as well as how to keep notes to CYA — but we haven't talked about this directly.  Reader A wonders:
I would love to see more articles on the best ways to organize your work in the office, i.e., a folder with separate notes for each project or client v. one notebook for all meetings/projects, how to organize your day or to-do list, how to turn meeting notes into a to-do list, etc. I'd also love some suggestions on day planners, notebooks, and other office supplies.
Fun topic!  Personally, when I was a lawyer, I played around with having a single notebook per case, as well as having one notebook or notepad that I grabbed whenever I was heading out to take notes.  If memory serves I finally settled on a folder system — I would keep one "general" folder with all of my initial notes from prior pleadings and general strategy notes, and then I'd start a new folder for each major assignment I was tasked with (memo, research, portion of a brief, whatever).  I would keep the recent and active folders near my desk in a folder tower (where each case had its own little slot — something similar to what I had is pictured above), and then move them to a filing drawer or redweld once the case was Really Truly Over, or once the assignment got stale enough and I needed more room closest to my desk. (Oh, and I love my Brother P-Touch label maker.)
For my $.02 on the to-do lists, I keep a number of them.  I keep a Post-It with my immediate tasks for the day, and I start a clean Post-it for every meeting to record action items for me and others.  I also keep a longer to-do list on a notepad that I update about once a week, and consult in the rare event that I finish all of my must-finish-tasks for the day.  I also keep a running big picture to-do list on Remember The Milk and Google Docs, and I also use Mailbox as a sort of to-do list (in that it only reminds me of emails when I suspect I'll have time to tend to them).  I've never been great about implementing Getting Things Done, but one of the lessons that I do take from it is to try to "batch" tasks — so if I have a bunch of phone calls to make I save several for one afternoon, or if I have a bunch of one kind of email to reply to (such as an advertiser query or something) then I try to reply to them all at the same time.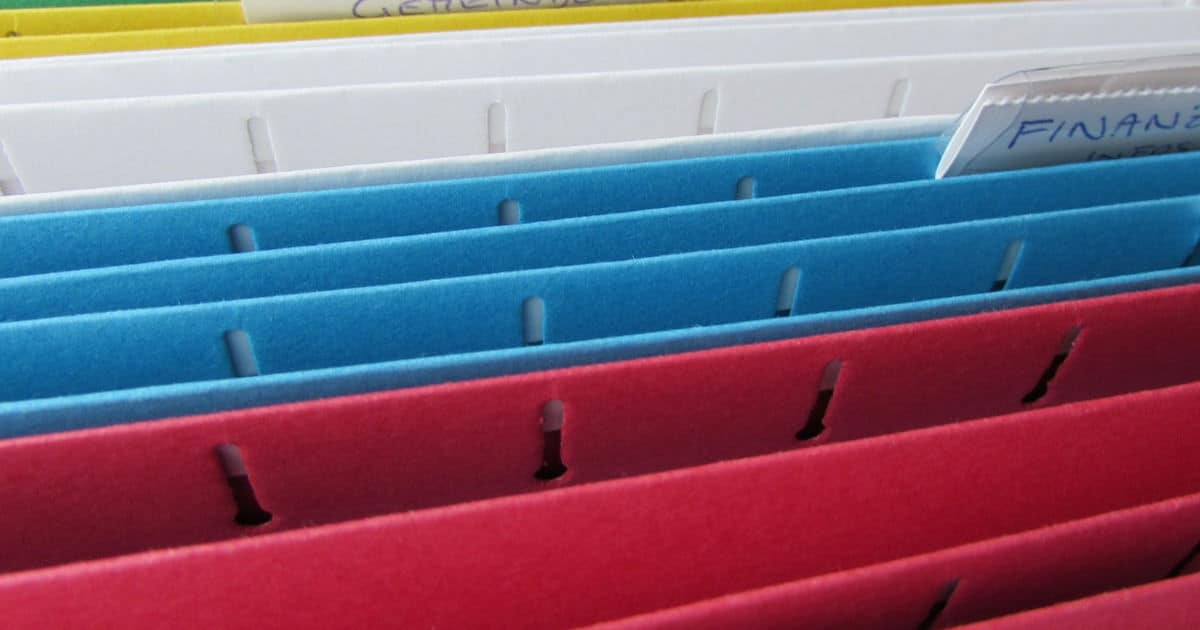 Readers, how do you organize your office paperwork?  Do you have any office supplies or systems you swear by?
(Some social media images (of file folders) via Stencil.)