We've talked a lot about MLBB lip glosses and tinted lip balms lately, as well as how much time you spend on your hair for work — but something we haven't discussed in a long while is makeup for work: how much makeup do YOU wear to work on a regular basis? What do you consider your essentials — and what do you consider your "big day" makeup? As you've gotten more senior (both in your company and with age) how has your amount of makeup changed? (Would you ever wear a super bright lipstick to work, like in the stock photo? What else would you consider "know your office" for makeup at work?)
We've talked before about the studies that show that people equate makeup with competence (read the NYT article about the study here) and how the best interview makeup really just makes you look awake and alive, not necessarily like a glamazon. I've also written before about how my own beauty minimum changed after having kids. Right now I have two extremes: the regular day makeup looks like blush, lippie of some kind, concealer for my eye area, and eyeliner — lately I'm alternating between waterproof liners in a dark brown, a dark gray, and a navy. (I love the look of mascara on me but it really seems to irrirate my eyes lately — so particularly if I plan to be in glasses all day, I skip it.) On the other hand, for big days where there may be a lot of eyes on me (or if I'm wearing my contacts) I ramp up to a light mineral foundation, blush + highlighter + contour, multiple shades of eyeshadow (usually in a peachy/brown or gray/plum family for my brown eyes), eyeliner, mascara or false eyelashes, and a proper lipstick.
How about you guys — how much makeup do you wear for work? What are the essentials for you — and why do you wear it (to enhance, conceal, look alive, feel put together, etc)?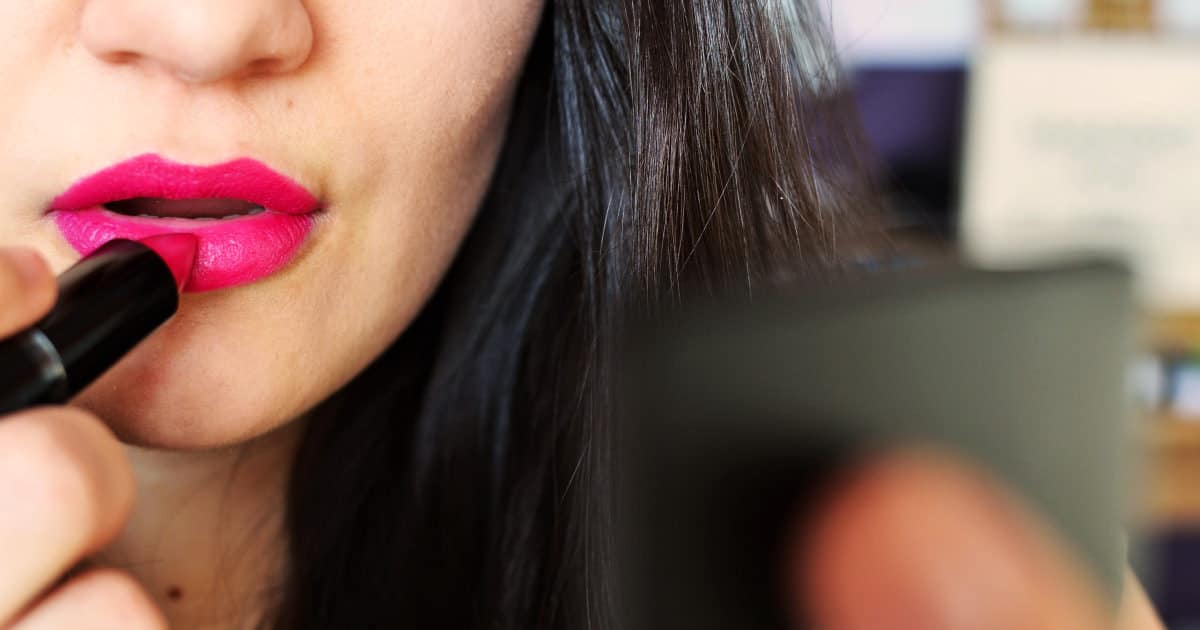 Picture via Stencil.