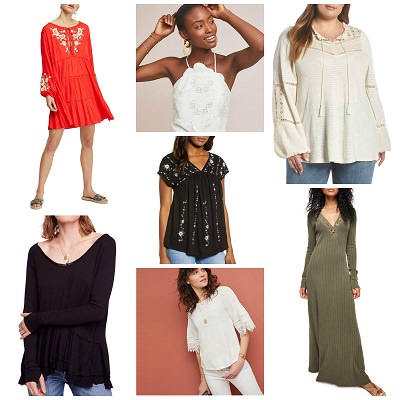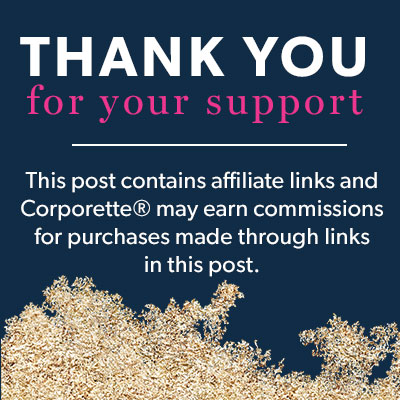 This is the second in an occasional series on weekend clothes with a specific personality — see all the posts in the series here. Today: how to get the boho look.
As a reminder, there was an old book I had where the author (90s-era CNN style commentator Elsa Klensch) talked about how "[m]any successful businesswomen I know tap into their private visions of themselves and express that inner being in their weekend wear. … On weekends, I want to be softer, more romantic. My fantasy in the summer is to look as though I just stepped out of an F. Scott Fitzgerald novel wearing Gatsby-style long skirts and gently flowing chiffon scarves."
Accordingly, I thought it might be fun to round up different stores selling "weekend vibe" clothes in different personalities for our ongoing Weekend Wednesdays series. After all, we've talked in the past about the weekend you vs. the weekday you — as well as sharing our best tips for upgrading your weekend clothes and cultivating style in general. Last fall we covered "tough girl chic" — a flawed term for sure but one that I thought nicely conveyed the women whose ideal weekend outfit is a black t-shirt and black ripped jeans (raising hand). Today, let's look at how to get the boho look.
There are a ton of stores that appeal to a freewheeling, relaxed, "flower child" kind of mindset — even if you're well past the days of planning outfits for Coachella. Some of the top stores you might want to check out to support your boho mindset for the weekend include some of the stores and brands below — note that a lot of do have workwear offerings as well. If the boho mindset appeals to you because you're interested in slow fashion and sustainability, you may want to check out our guide to How to Avoid Fast Fashion for Work Clothes.
Building Blocks for the Boho Look
Denim (ideally bought at a thrift store or a brand using sustainable denim like Reformation, Everlane, or Warp & Weft — get more ideas from this Fashionista piece on sustainable denim) – flared denim approved
Tees with a tunic-y vibe or an eco-friendly vibe (à la Free People), as well as thrift store graphic tees
Floppy hats (I'd be curious for which brands people recommend most for a boho chic look, but I will note that readers have recommended this sun hat brand)
Frye boots, Docs
Play with volume. Someone told me to think of it as a volume play — one part of your look should be really voluminous, whereas the rest of it should be slender — so, for example, if you're wearing a sylph-like maxi dress, add a floppy hat… if you're wearing a voluminous shirt pair it with a close-fitting bottom
Notes on How to Get Boho Style Over 30
It's been interesting putting this post together because I don't necessarily think of boho style as something ONLY for the 18 year olds among us — but it can be more complicated to think of boho style for the slightly older set. I've tried to put together pieces below that I think professional women might actually want to wear on the weekends — but when in doubt think of older women like Stevie Nicks or Lisa Bonet as inspiration, and remember that boho style is very much about sustainability and comfort — yes please! Look to more mature brands like Soft Surroundings, Eileen Fisher, or Johnny Was for ideas for how to get a more toned-down boho vibe without high-waisted denim short-shorts (I've heard them called "denim undies" and died laughing), crop tops, and mini-mini-skirts — even if those brands don't 100% speak to you it will give you ideas for how to mix and match younger stuff and more traditional stuff.
Free People
Pictured: one / two / three / four
I always think of Free People as being ultra-wearable boho fashion for your 20s, 30s and beyond. The bralette is pictured above not so much as an outfit suggestion (although hey, you do you) but as a note that a LOT of readers have called it out as being a super comfortable and pretty bralette to have peeking out of loose tops — and it does have more than 1000+ great reviews. Free People makes some of my favorite weekend tees — soft, cozy, comfortable. I didn't picture this tee that I've got my eye on because there's nothing particularly boho about it but it looks like the one to beat this season as far as pricey t-shirts go.
Anthropologie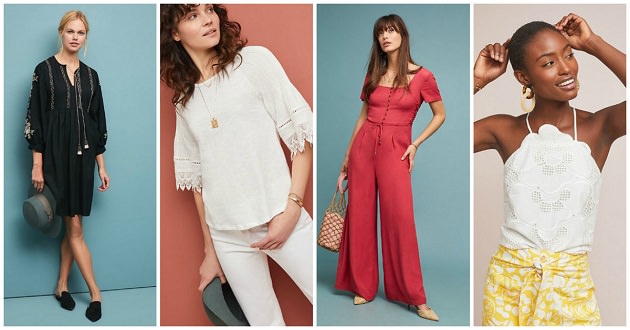 Pictured above: one / two / three / four
Anthro is a good shopping spot for a ton of personalities, from boho to artsy to a clothing style I can only describe as "I wish I were French." Accordingly there's a bit of overlap here between the styles. The white t-shirt with pretty sleeves pictured above also comes in black and feels like a particularly modern tone-on-tone idea for boho style. Note that Anthro is launching plus sizes very soon!
Lucky Brand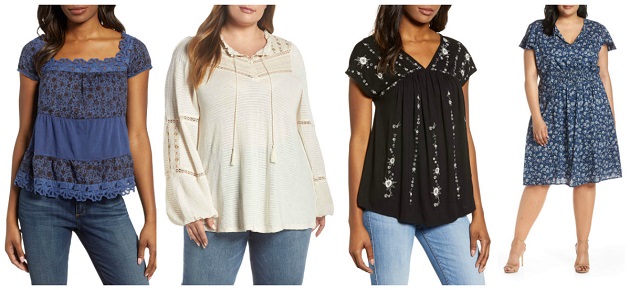 Pictured: one / two / three / four
(All pictured pieces available in regular and plus sizes!)
Lucky Brand is definitely wearable boho clothes — easy to throw on for super casual weekends. I like that they come in a range of plus sizes as well. Lucky Brand is sold at a ton of places, including Nordstrom, Macy's, as well as their own stores.
How about you, ladies — do you gravitate towards a boho look? Do you think your weekend vibe has a personality — and if so, what is it? (For our next one in this series we'll do a preppy vibe…)
This post contains affiliate links and Corporette® may earn commissions for purchases made through links in this post. For more details see here. Thank you so much for your support!