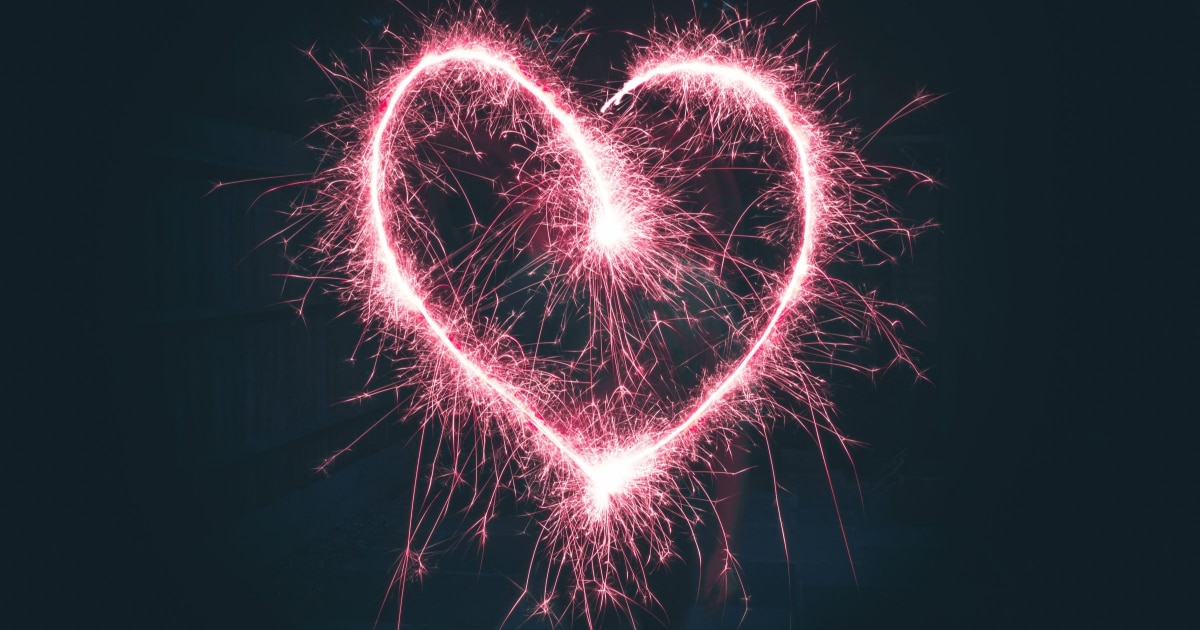 2021 Update: We still stand by this "time to break it off" dating test; you may also want to check out our more recent discussions on love, including dating advice for career-driven women.
How do you know when a dating relationship isn't worth pursuing? How do you know when to break it off with a romantic interest?
I thought this might be a fun topic for today, in part because I was just reminded of (and thankful for!) one of my "it's time to break it off" tests for relationships, and in part because it's been far too long since we talked about dating.
Let's say you meet a person, either through a friend, or an online dating site, or maybe even the office. Things are going great! Then, five or six dates in, things start to take a turn for the worse. Maybe your phone stops ringing quite so much — or maybe it's ringing too much for you. Maybe the conversations you're having leave you with niggling doubts. This is all the normal start of a relationship, right? It takes some time to get used to another person in your life! No one is perfect; everything is a compromise… right?
For my $.02, I say there are some Impending Signs of Doom that are hard to ignore. For me, one of the big ones was this: if I rolled my eyes at the guy in the beginning of a relationship, it was time to end it.
A bit of back story (and why I'm thinking about this now): We were out with some friends this weekend, and ran into another couple that we've known for years. I first met M, the female half of the couple, back in 2006, through — dum dum dum — a guy I was dating at the time.
This past weekend, as I was talking to M, I couldn't help to think back to 2006, and of course to my ex. I hesitate to use the word "ex" because — while he was a sweetheart, very handsome, and a generally smart guy — we didn't make it more through more than six or seven dates because he didn't pass my primary dating test at the time: I rolled my eyes at him.
Perhaps that sounds bratty. I don't mean it in the playful, sticking-out-my-tongue-and-rolling-my-eyes-at-you-for-dramatic-effect kind of thing.
Instead I mean that involuntary, "what are you TALKING about" kind of thing. With this particular guy, every time he told me more about his past, such as why he had gone to the law school he did, why he worked where he did, or even why he had chosen to buy that jacket — my eyes involuntarily rolled back in my head.
I caught myself doing it once, and tried to rationalize it as me being too judgmental. I caught myself doing it a second time, and then a third (did I mention he was very handsome?) and finally realized we were just totally different animals when it came to decisions.
I couldn't respect his decisions or the processes through which he had arrived at them, and I had to break it off. Does it mean that his decisions were wrong? Nope, not at all. It just meant that I had a strong feeling those decisions were different ones than I would have made.
Fast forward back to this past weekend, and I have to say — I'm glad I had the "boyfriend doesn't make you roll your eyes" test. Respect is such a huge issue in relationships, and if you start off on already shaky ground, it just doesn't matter how much of a "catch" he is in other regards (looks, money, career, whatever).
On the flip side: I would never want to date a a guy who rolled his eyes at me, at least not in the beginning. (And to be clear: I think you pass a point in the relationship when an eye roll doesn't portend certain doom — maybe after a year? three? — but in the beginning throes of a relationship, I stand by my test: an eye roll is a bad thing.)
One of the other tests I had is one I've written about before (and isn't that novel): the "he's just not into you" test.
All right, ladies, let's hear it:  what tests have you developed to help you avoid spending too much time with the wrong romantic interests?  What lessons have you learned the hard way, and care to share with the class?
2021 updated images (pink electric heart) via Stencil. Originally pictured.