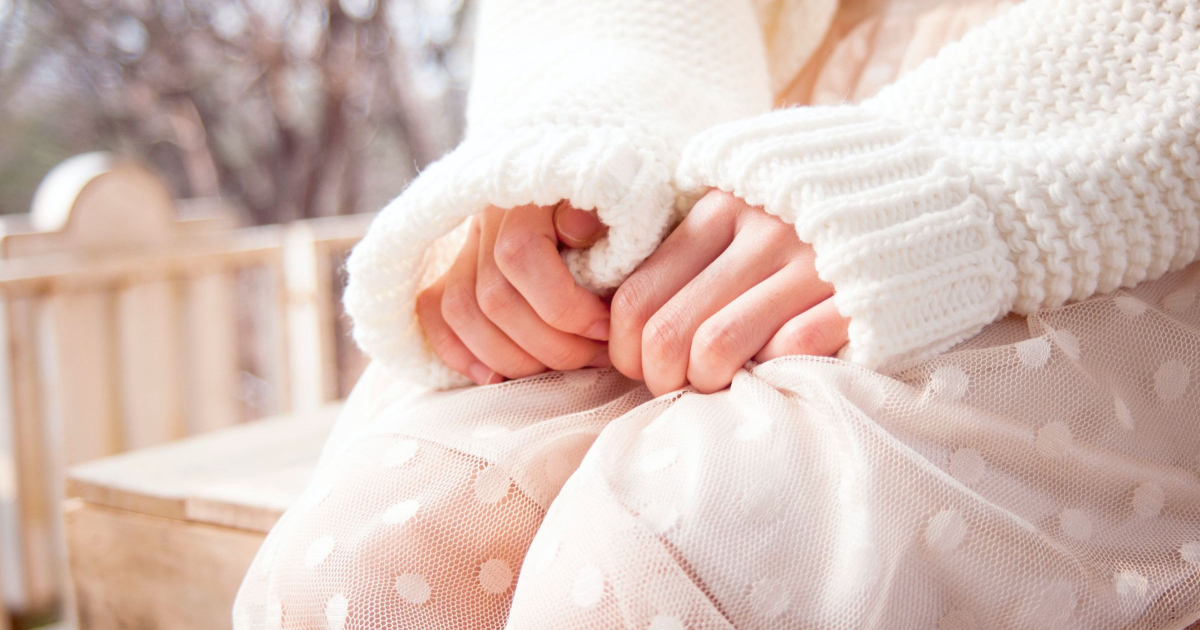 Reader J has a question about lace skirts and the office:
Can you give some advice as to how to wear lace skirts? I bought a black lace skirt, which has a tan lining, a couple of years ago, and have never been able to find anything to pair it with. It hits just below the knee, and is pencil cut.

Black blazers don't look right, and black tops seem to make it all too dark, but the tan lining really makes it impossible to wear another color. I know that the colors lend themselves more to fall or winter, but I could use advice either way. I am guessing that others might have similar problems…
Maybe I'm misunderstanding Reader J's question, but I think she isn't asking an important question: are lace skirts appropriate for the office? (In fact, is *any* lace appropriate for the office?)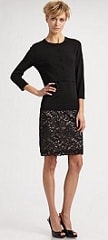 (Pictured: Josie Natori Dragon Lace Pencil Skirt, no longer available.)
Let me start by saying that I have owned several lace pieces that I wore to death. I had a great black Ann Taylor lace top a few years ago that was one of my favorite going-out tops with jeans, and a black and white dress with a lace overlay on the bust that I fondly remember wearing to my friend S's wedding. My wedding dress was chantilly lace.
Lace and the office, though, can be tricky. I like to avoid lace trim on camisoles, worrying that they can look too much like lingerie that shouldn't be seen, and black lace blouses often have too much of a boudoir look for the office.
To me, lace is only appropriate for the office if it's a) clearly meant to be seen, and b) does not call to mind bedroom, lingerie, or boudoir.
For example, I think a regular fabric that had a lace print on it would be fine, in most cases, for a blouse, skirt, or even blazer. I think white lace worked into the hem of a skirt, or even as an entire blouse, might be appropriate. But black lace overlaid on a tan fabric seems to suggest skin beneath it. I'd avoid for the office.
Ultimately, I think you'll get a lot of great wear out of the skirt — but for parties. I'd wear it with a simple black top and a velvet blazer to the office holiday party, or with a slightly daring sweater to a friend's party (low cut, off-the-shoulder, etc). But to the office… maybe not.
(Stay tuned for our 2023 roundup of festive blazers, probably closer to October! This Eliza J one is almost always in stock.)
This post contains affiliate links and Corporette® may earn commissions for purchases made through links in this post. For more details see here. Thank you so much for your support!
Maybe I'm alone here, but I also feel like black lace is more of a holiday look, best saved for fall and winter parties.

Readers, what are your thoughts on lace skirts and the office? Is lace ever skirt appropriate? Would you wear a black lace skirt into spring and summer?
Psst: these are some of our favorite pencil skirts for the office:
2021 updated images via Stencil (white sweater and white lace skirt).